Hey guys I'm at this photography exhibit right now at the Carnegie art museum. Just gonna take the liberty of live posting interesting shots as I see them, maybe with commentary. The Exhibit: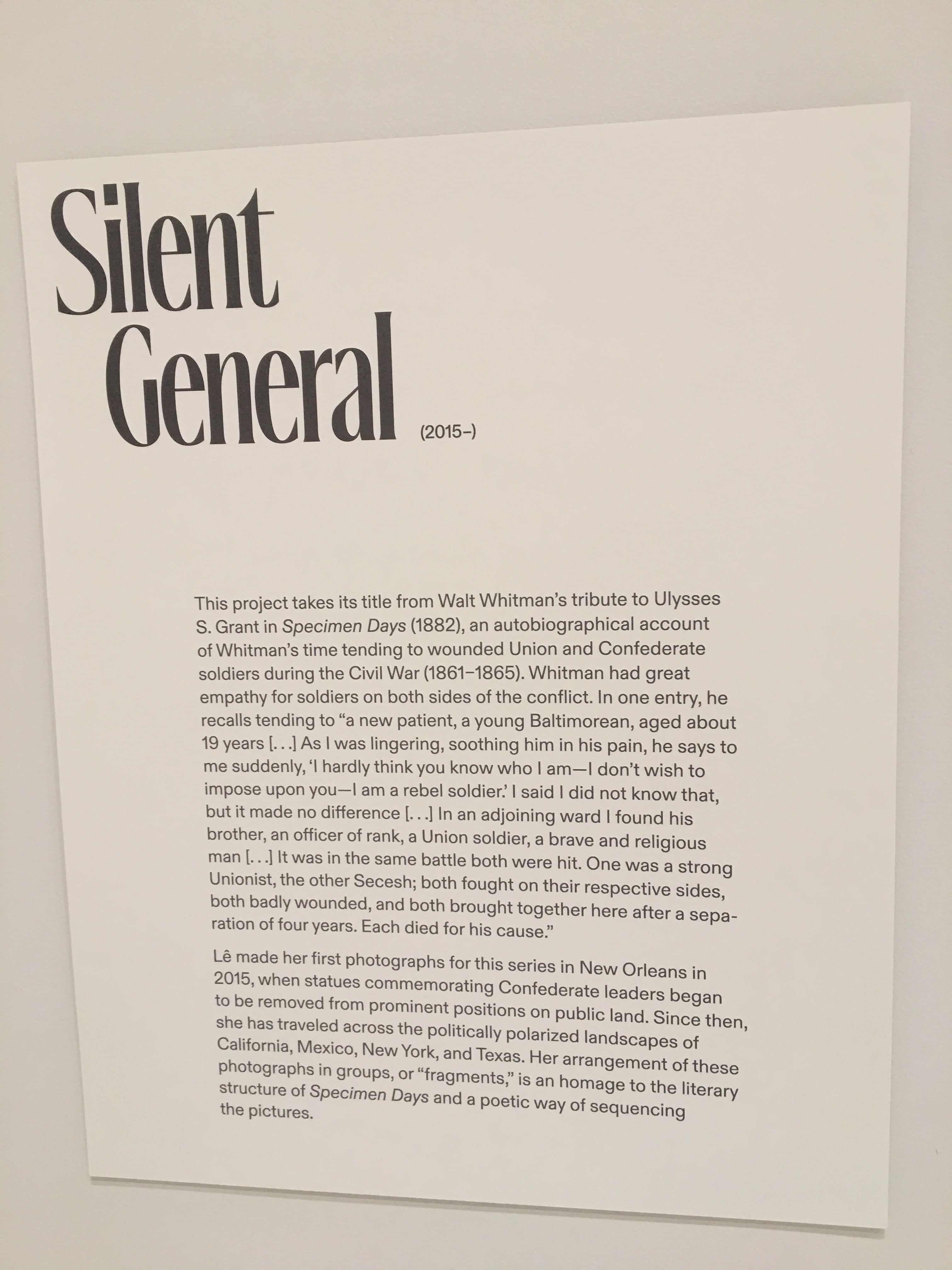 "Drainage Pump: New Orleans"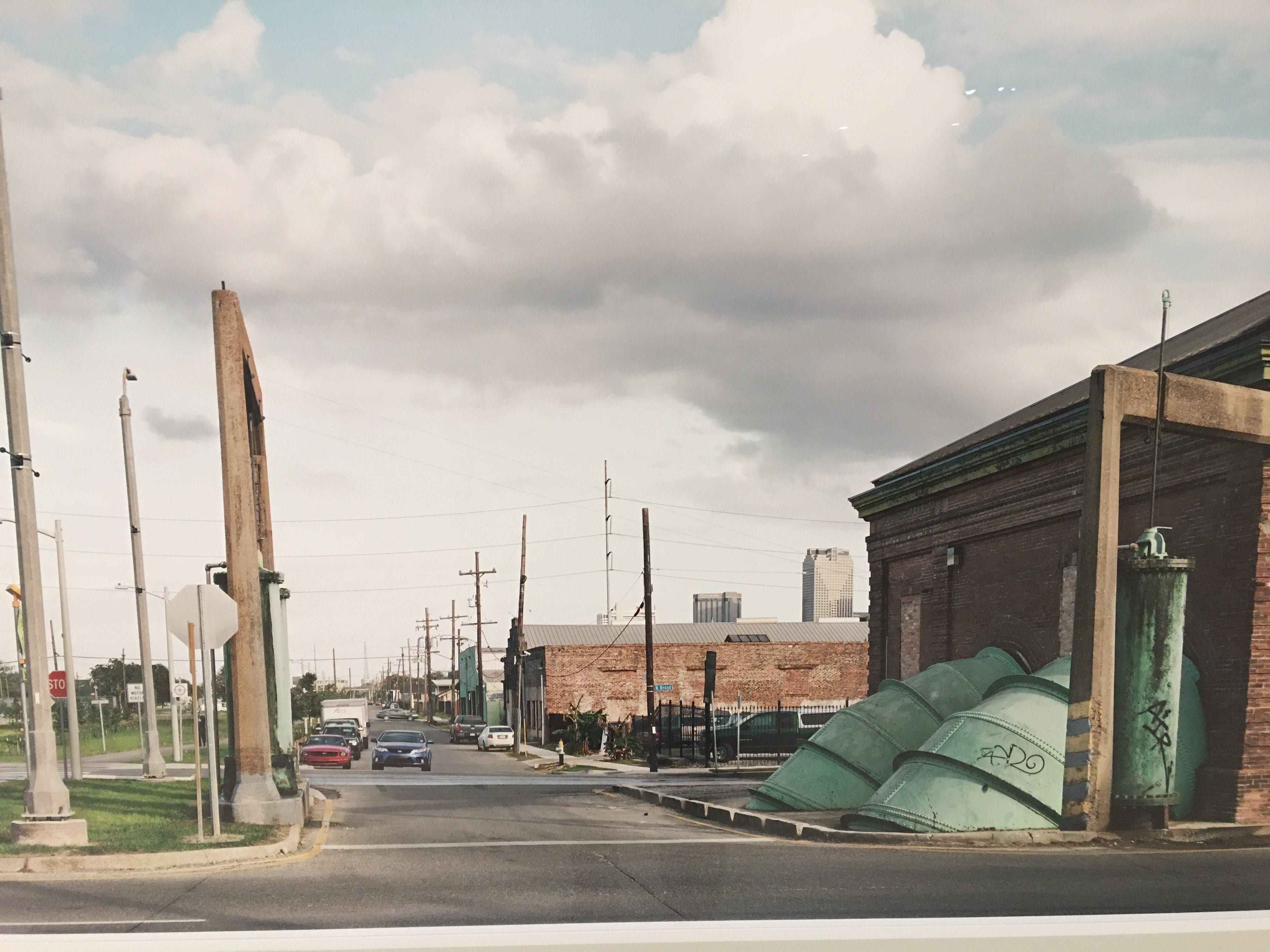 New Orleans, 2016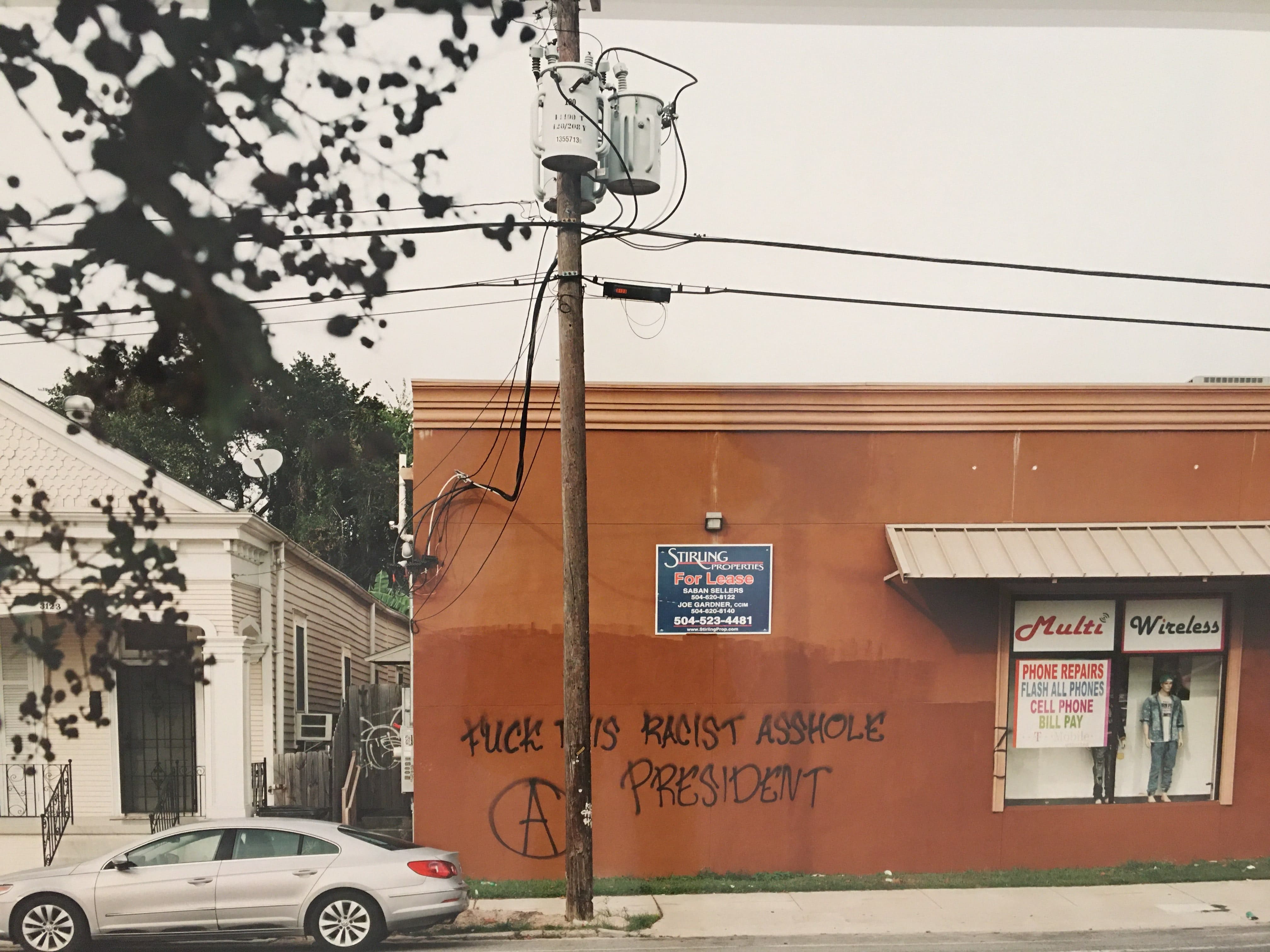 Robert E Lee Monument, New Orleans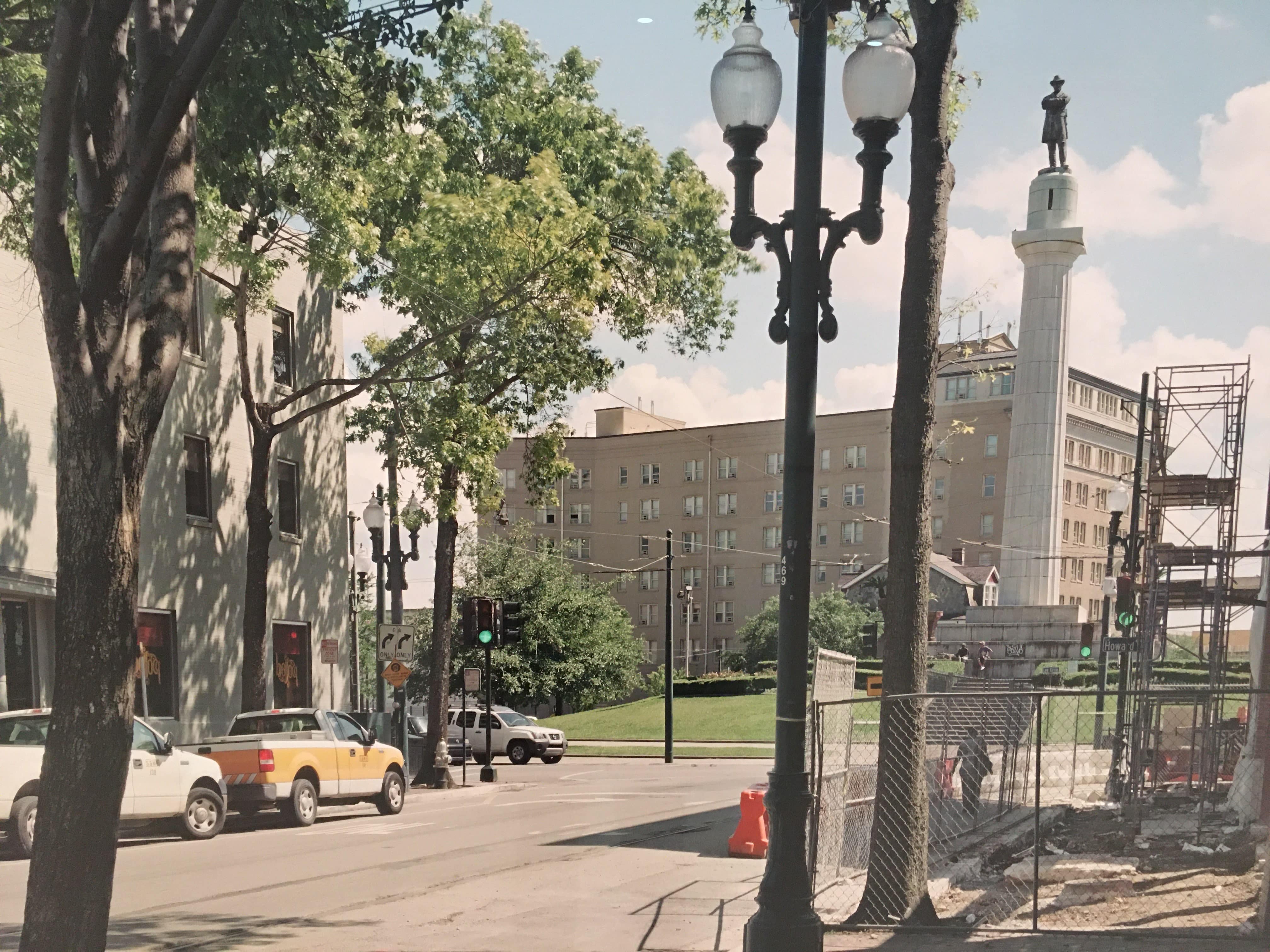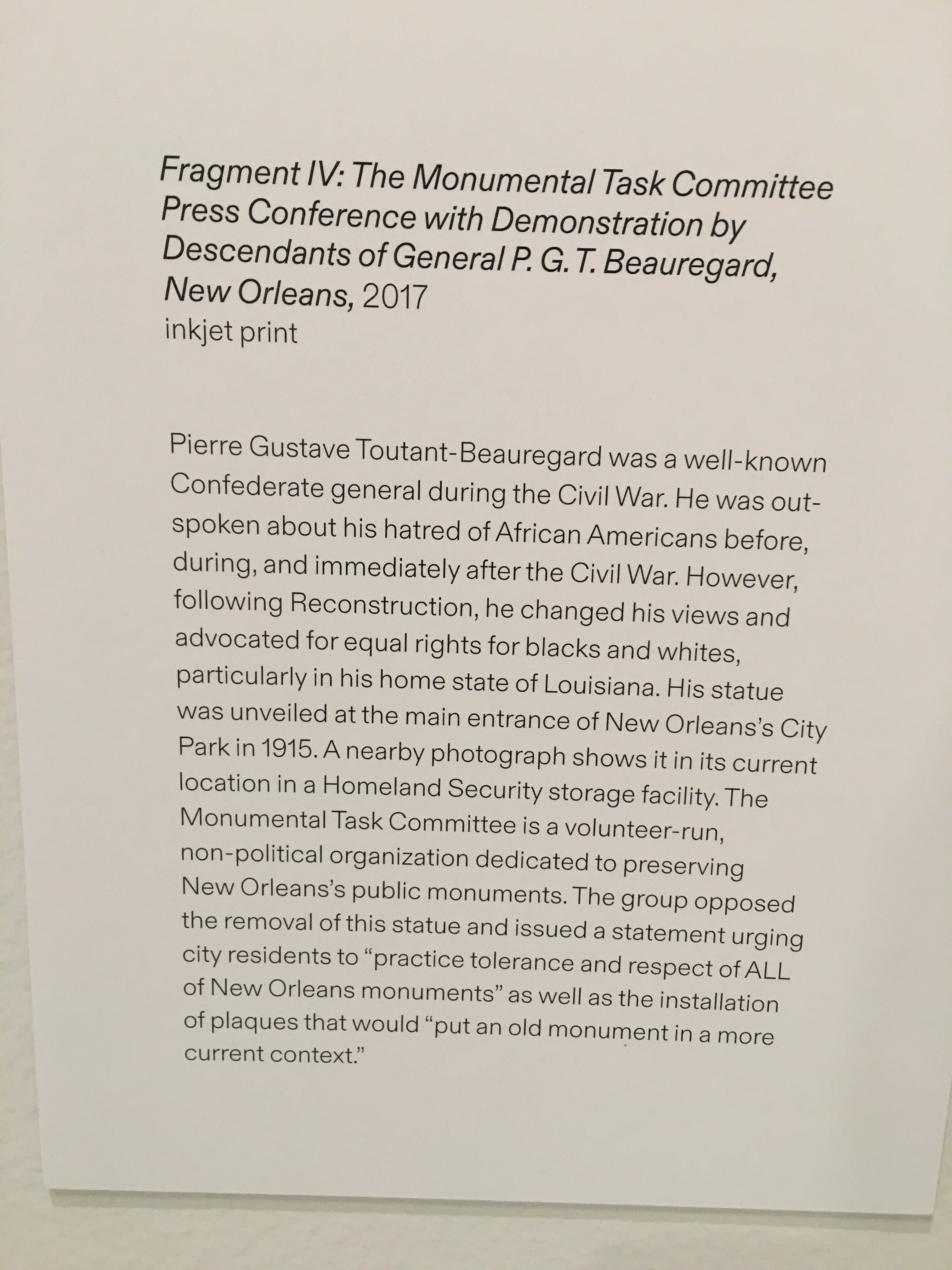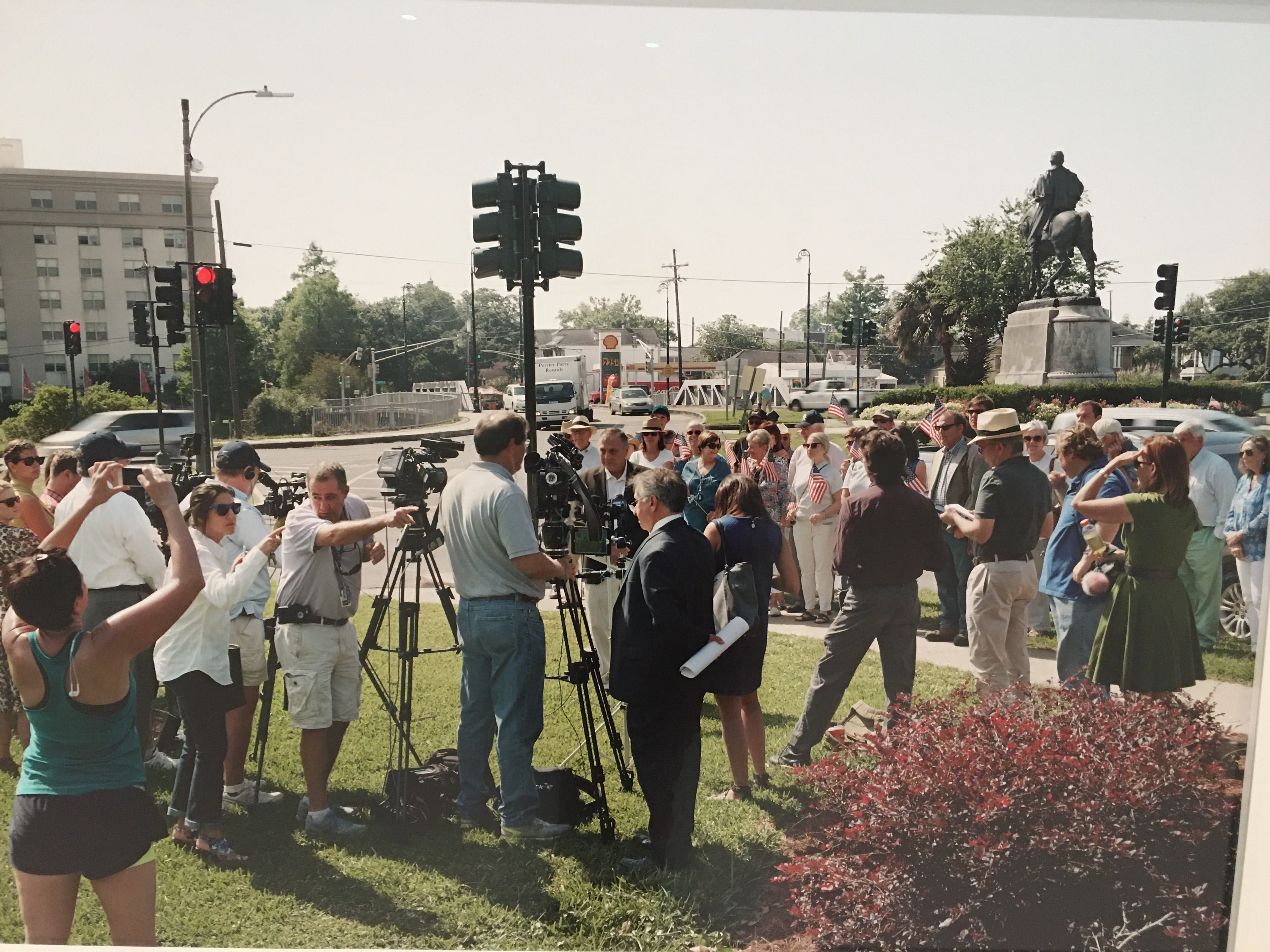 Family under the Presidio-ojinaga international bridge 2019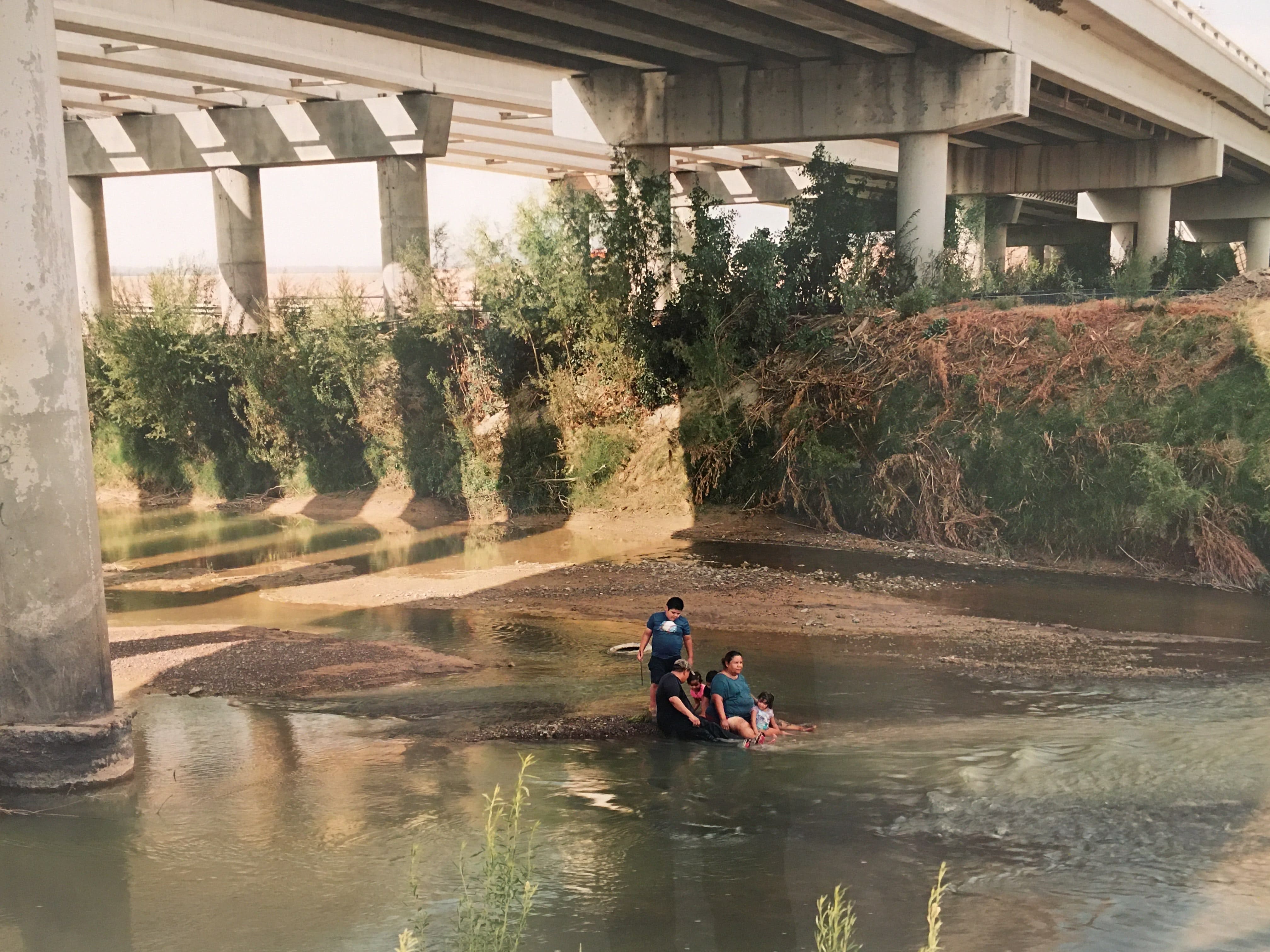 Bathroom selfie thrown in. Trying to keep my covid on the downlow.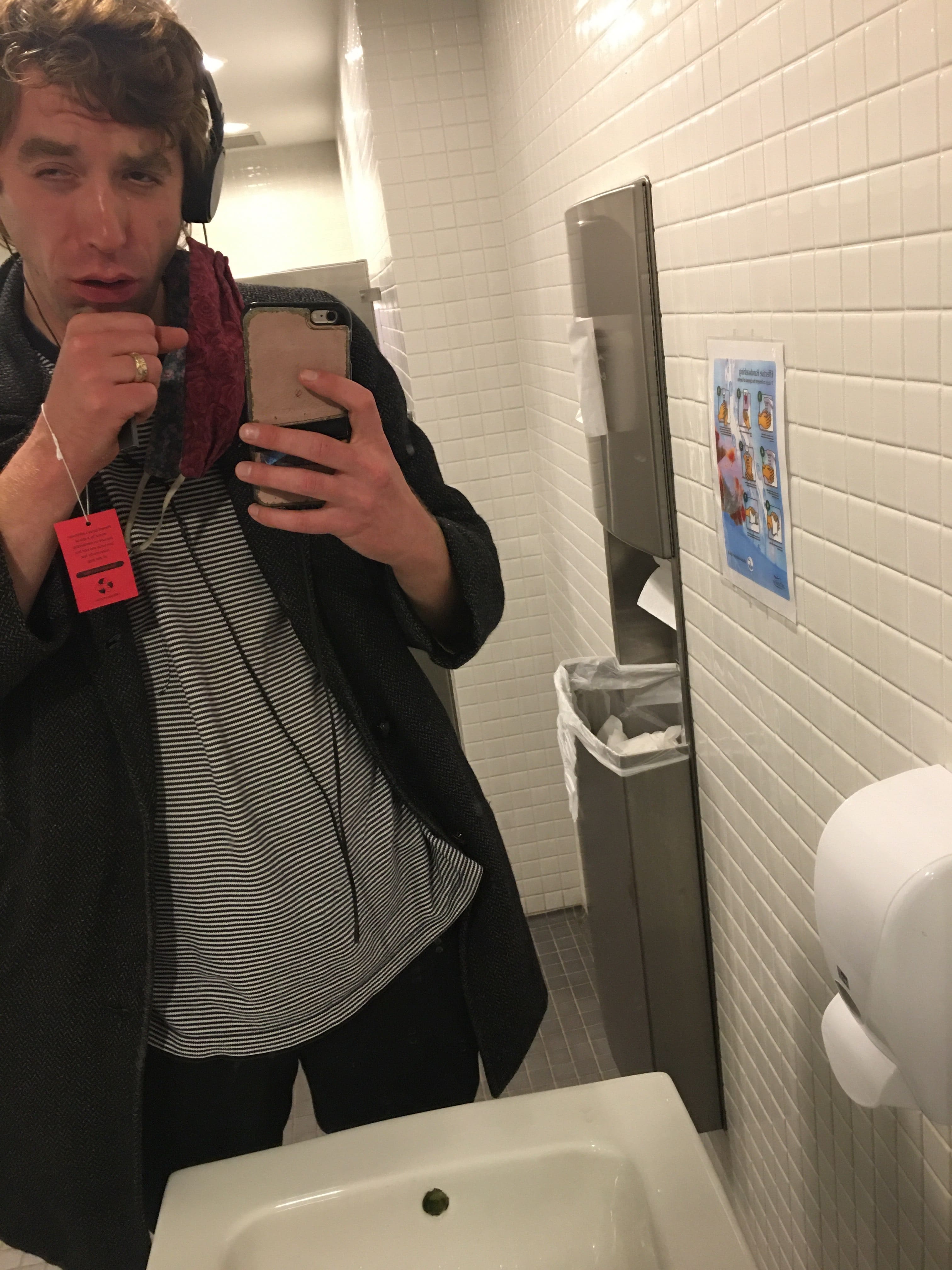 Photographer is apparently vietnamese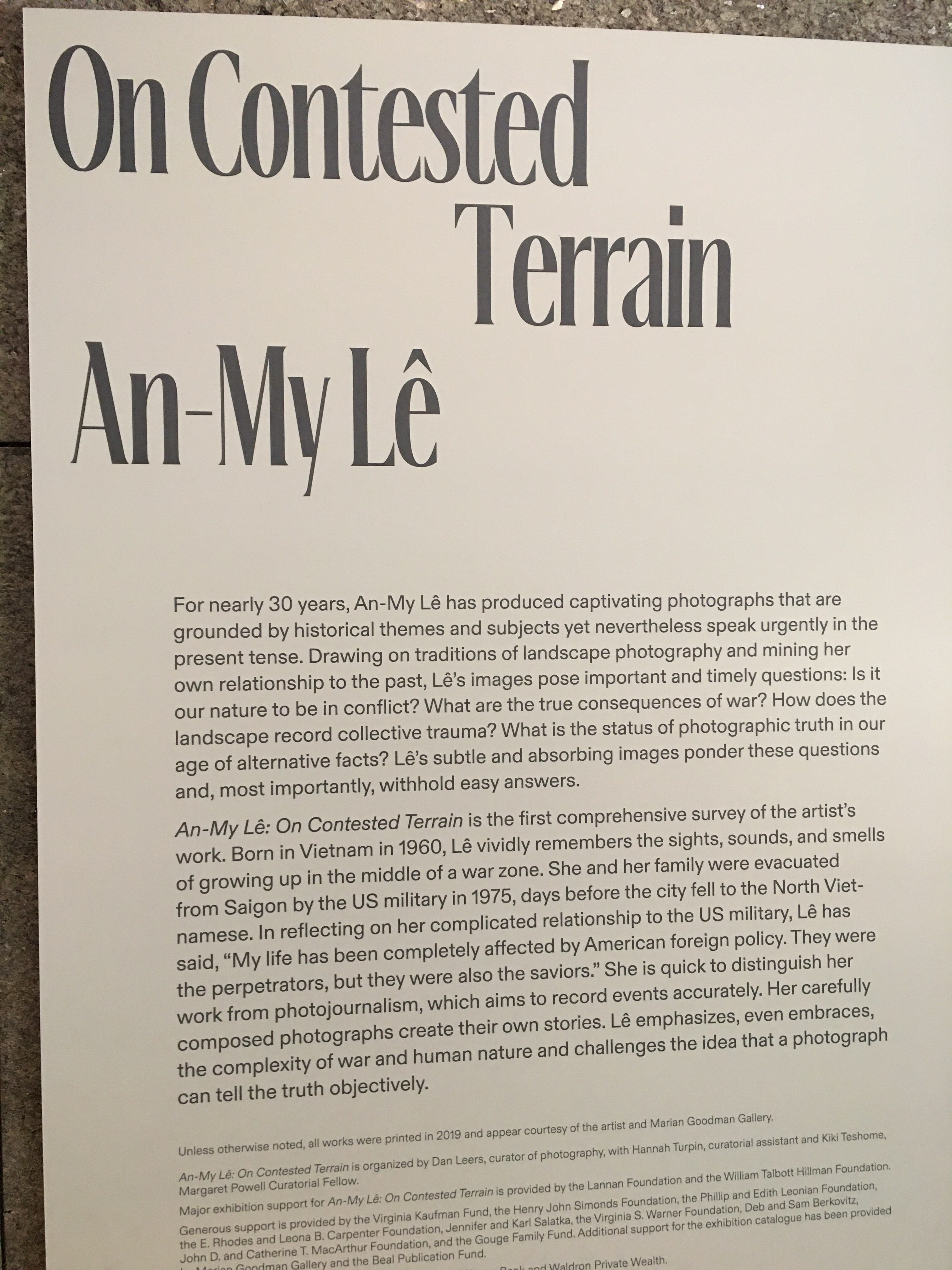 And staged scenes like this one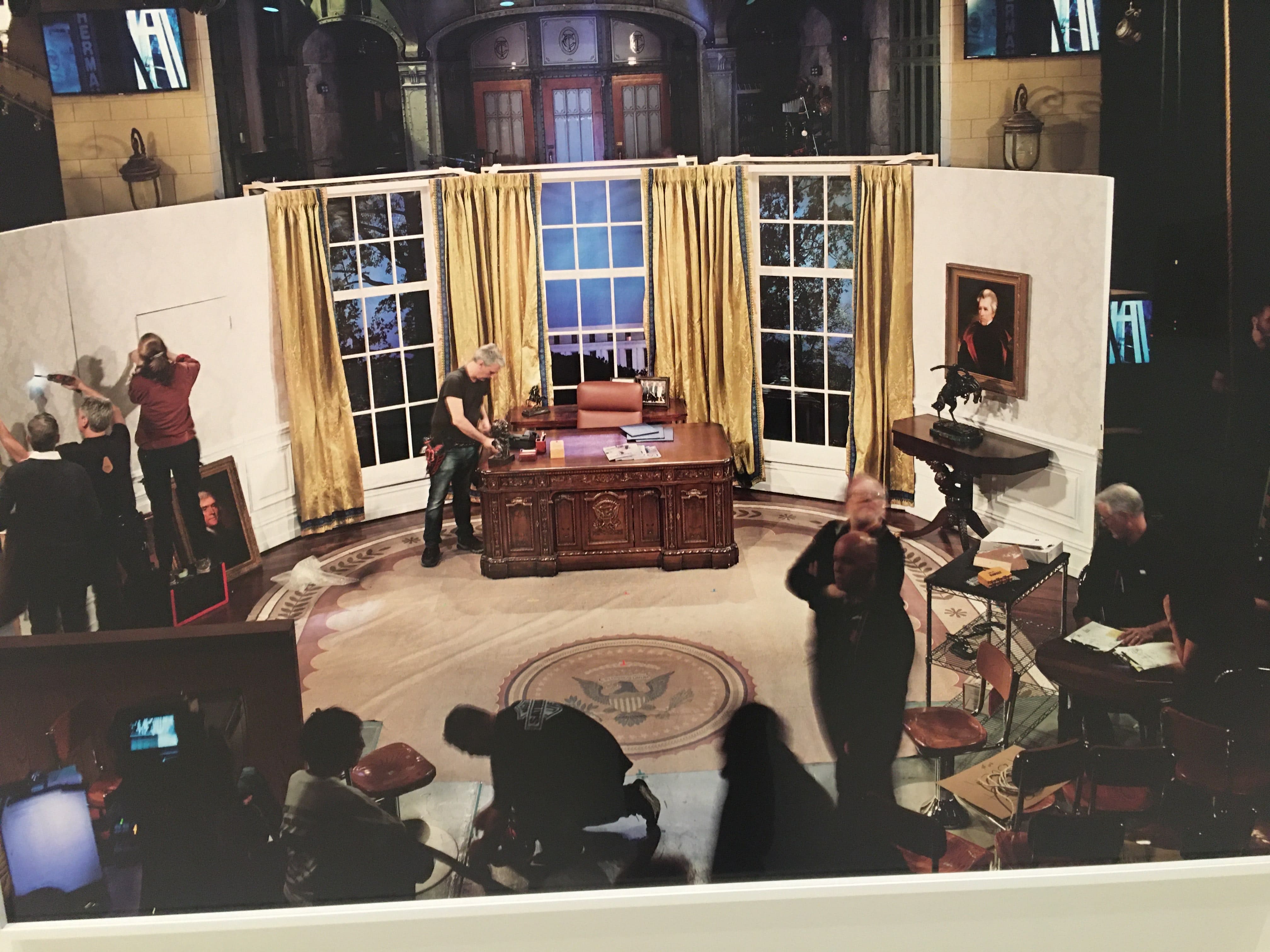 And this one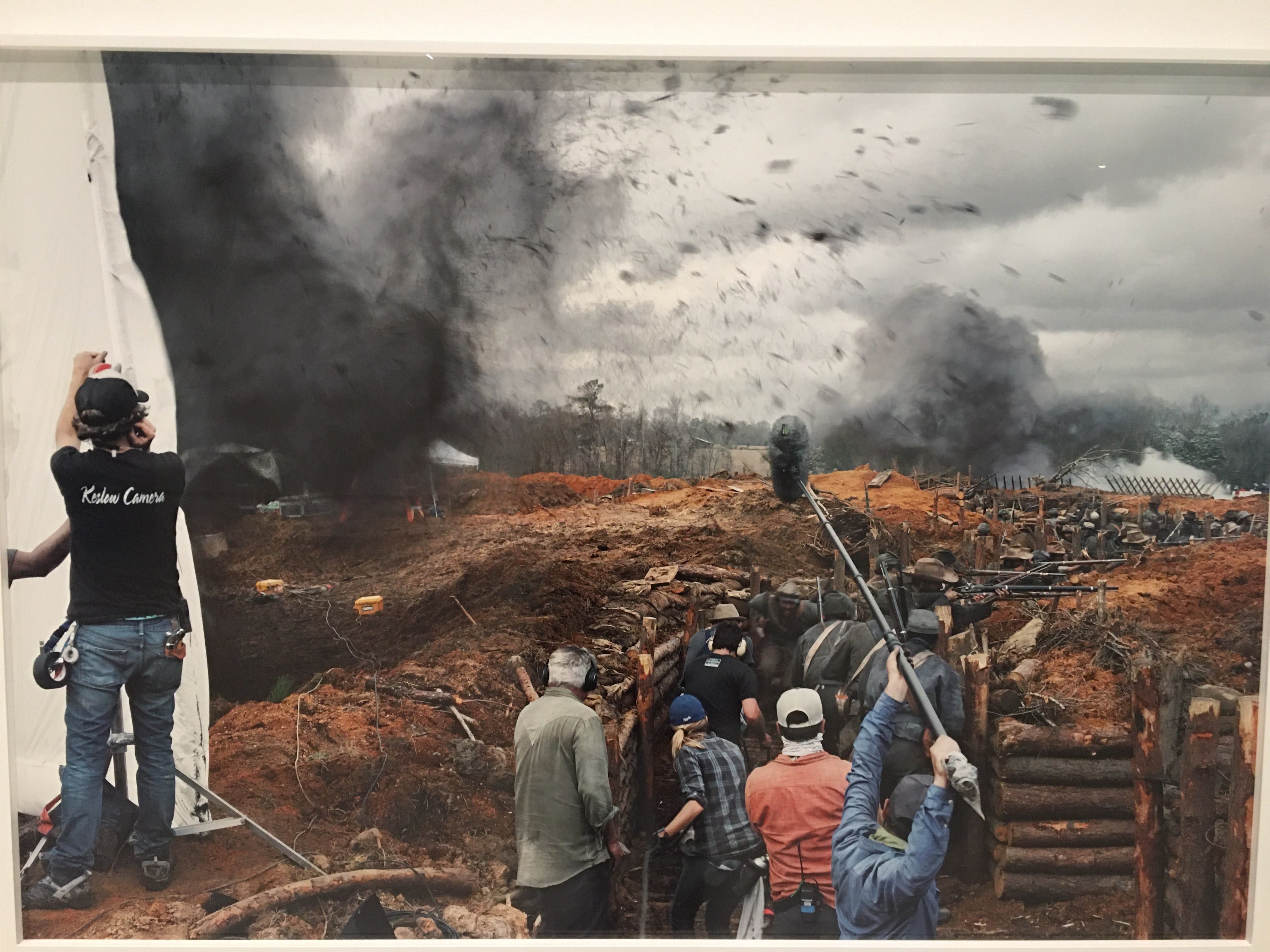 Wait correction on that last one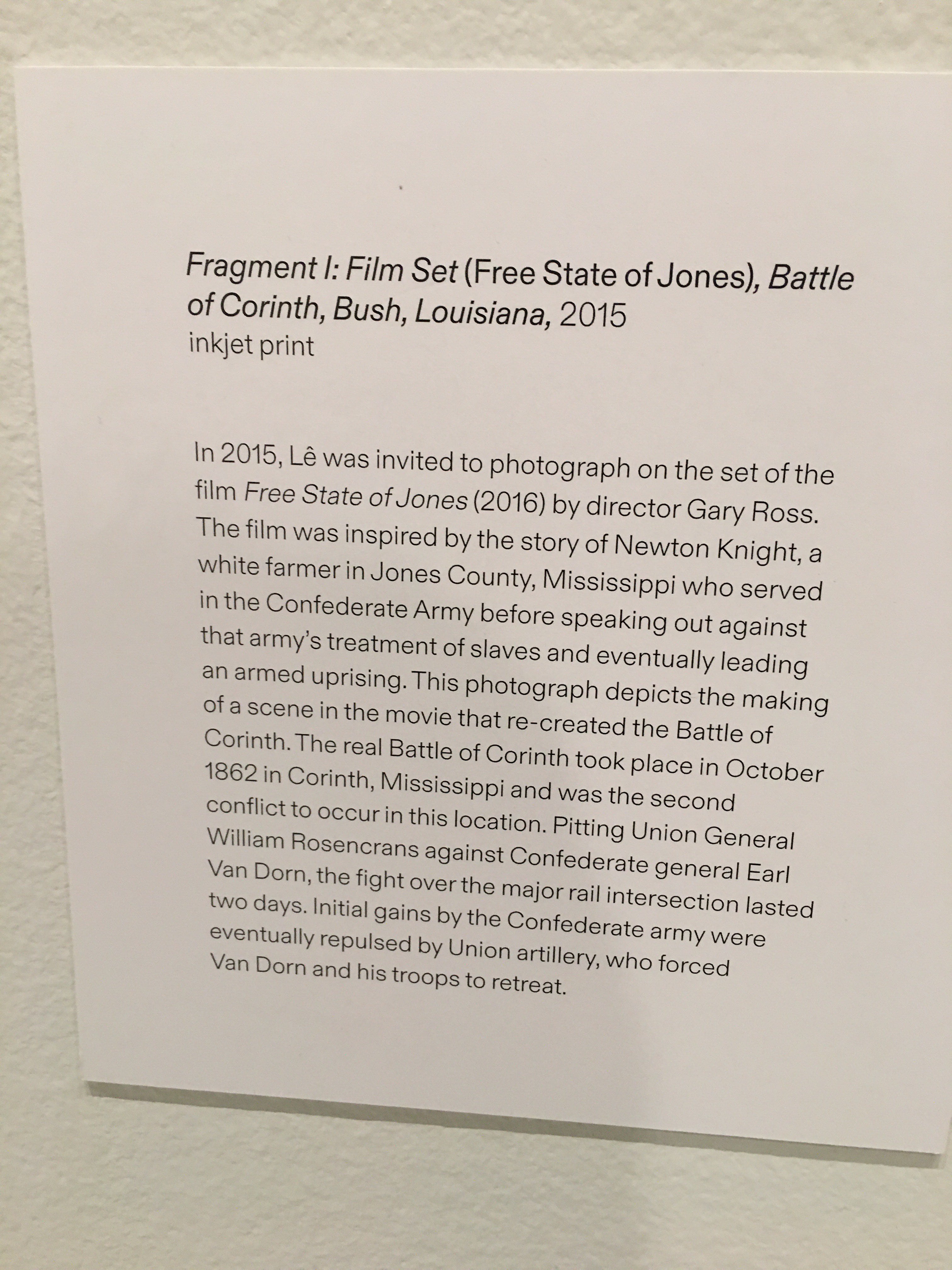 And here's how Trader Joe's gets its asparagus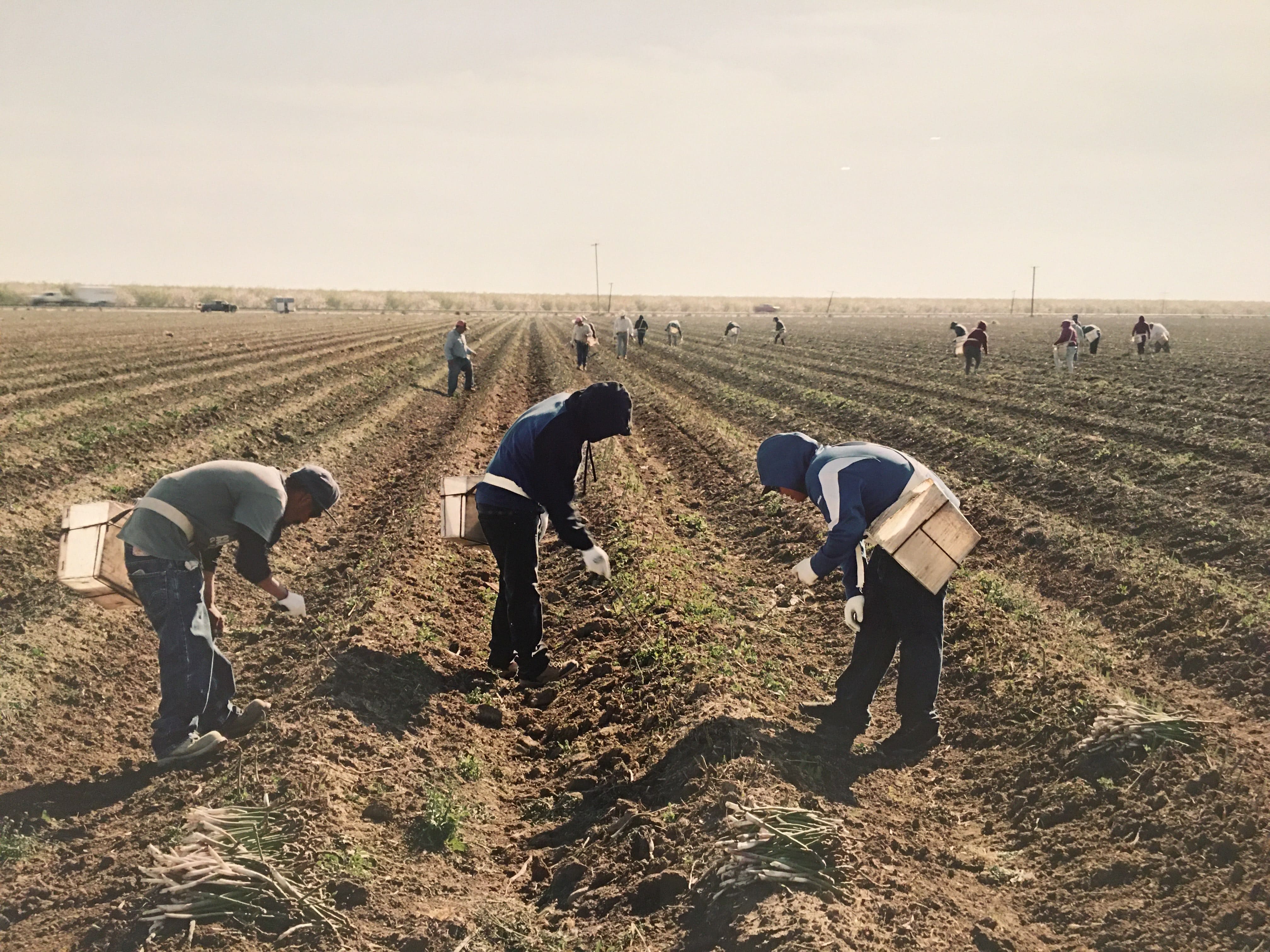 Zoomers zoom for gun control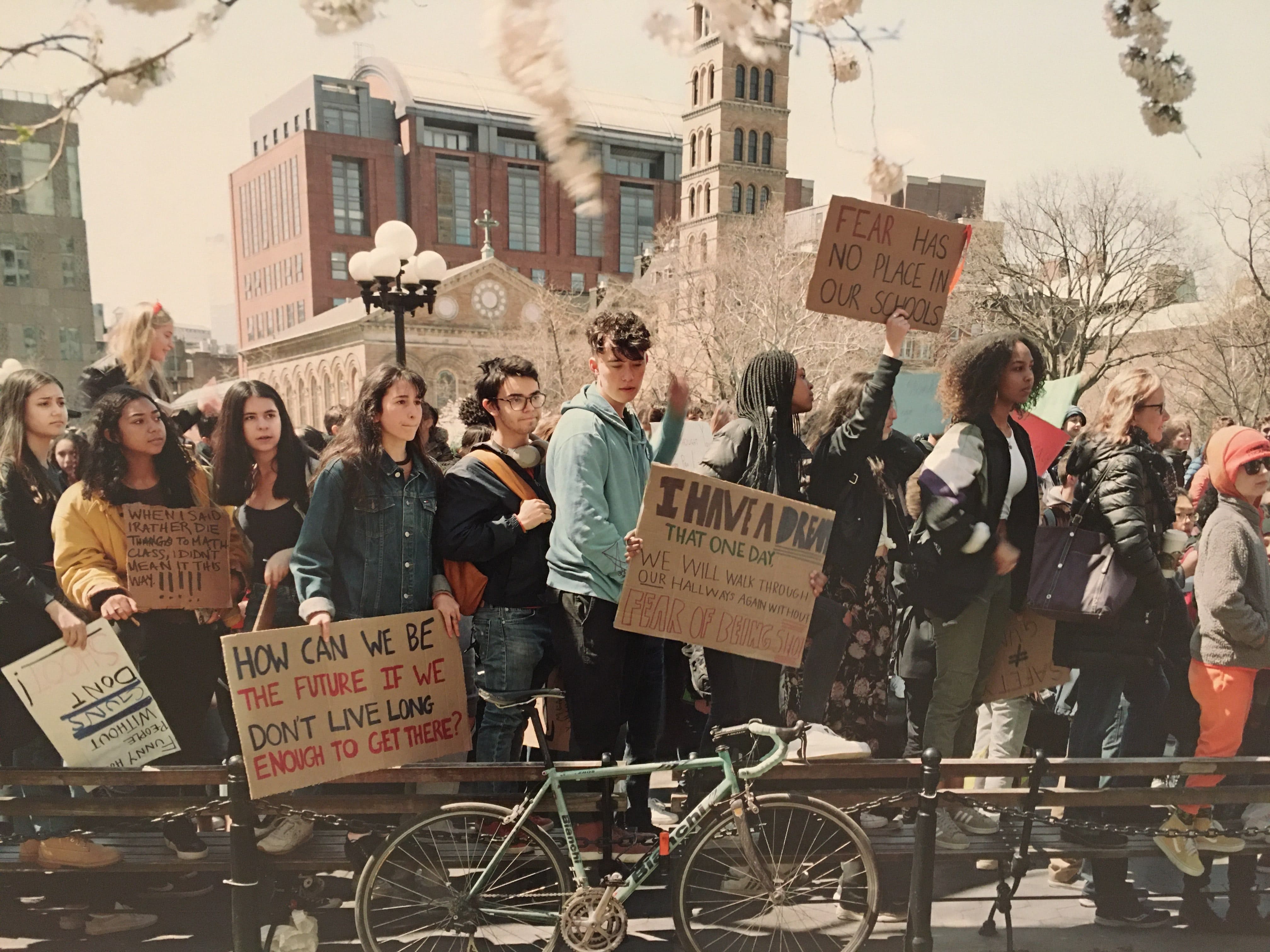 New Mexico, how these messages are getting to you right now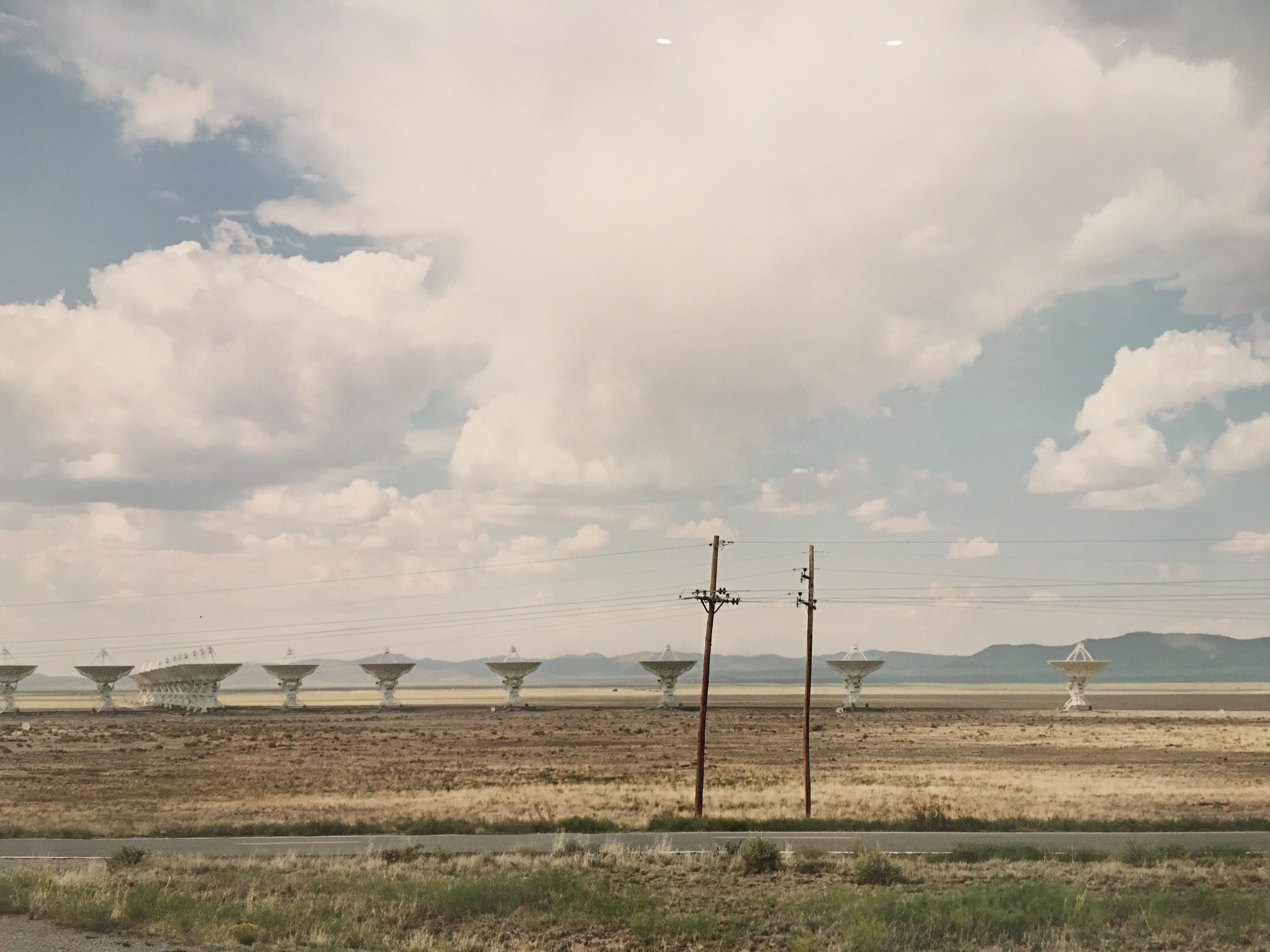 Oh and that Oval Office set was SNL 2018 She also went to the Iraq war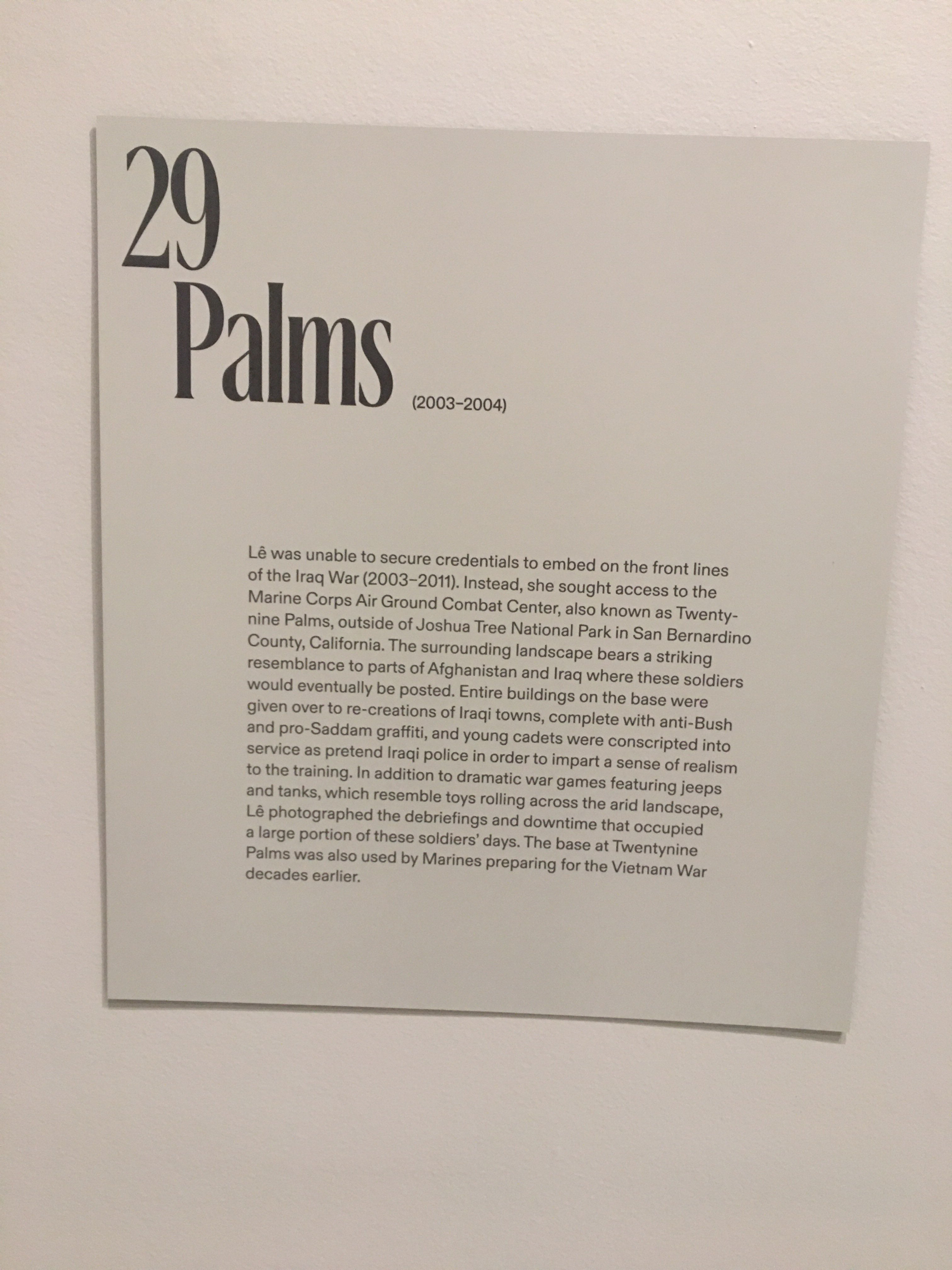 Stabilization operations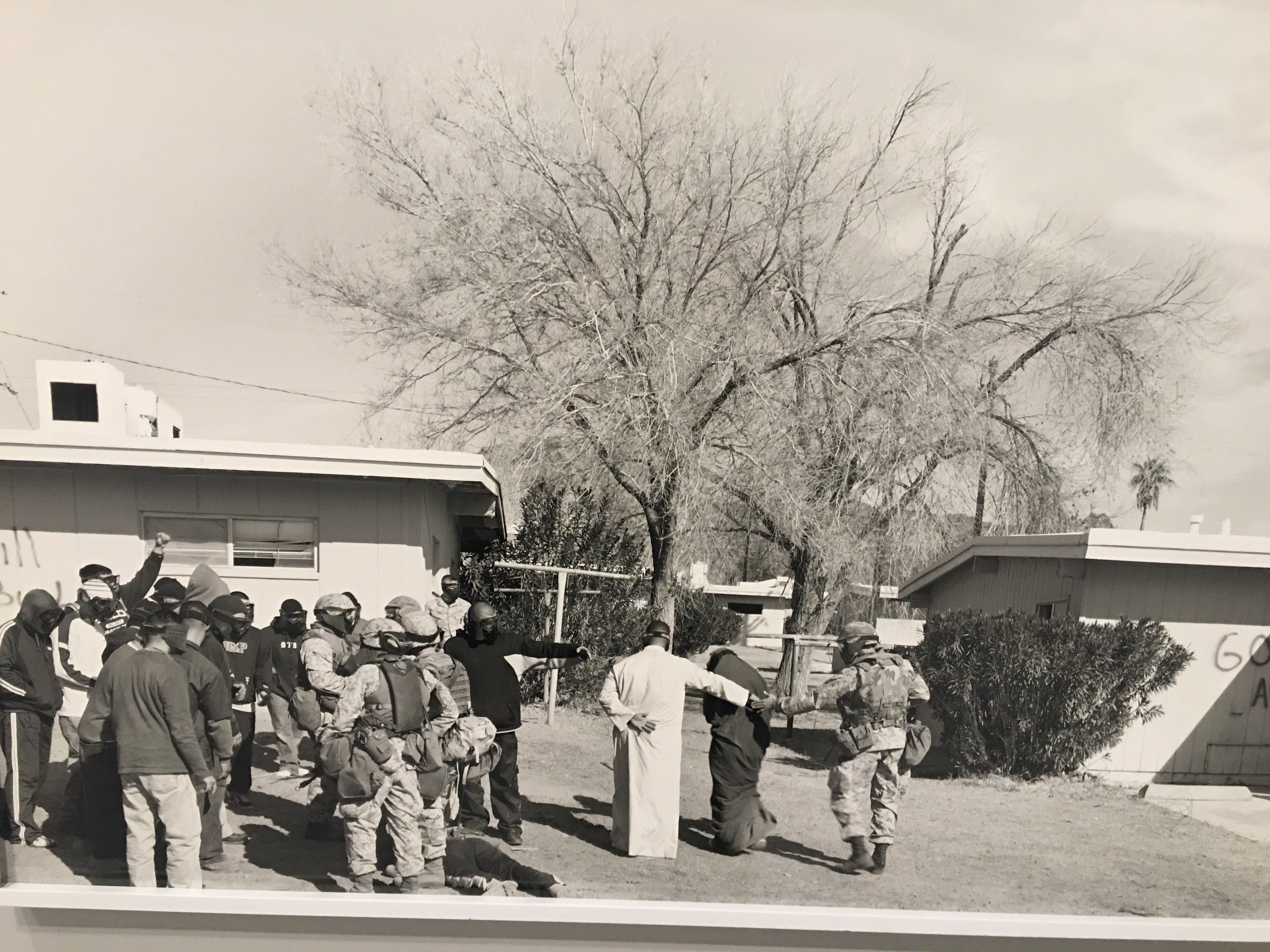 Resupplying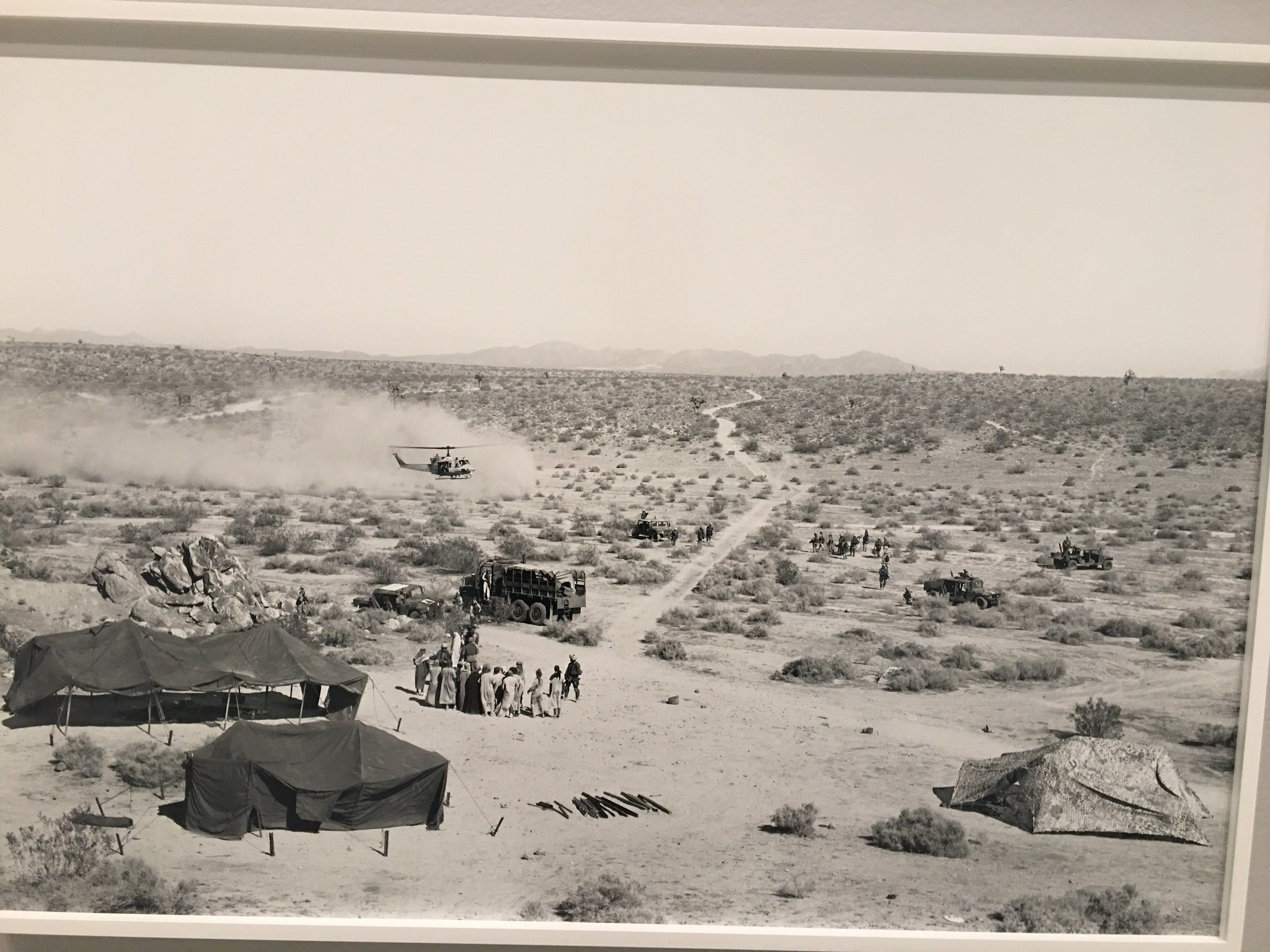 Looks like outer space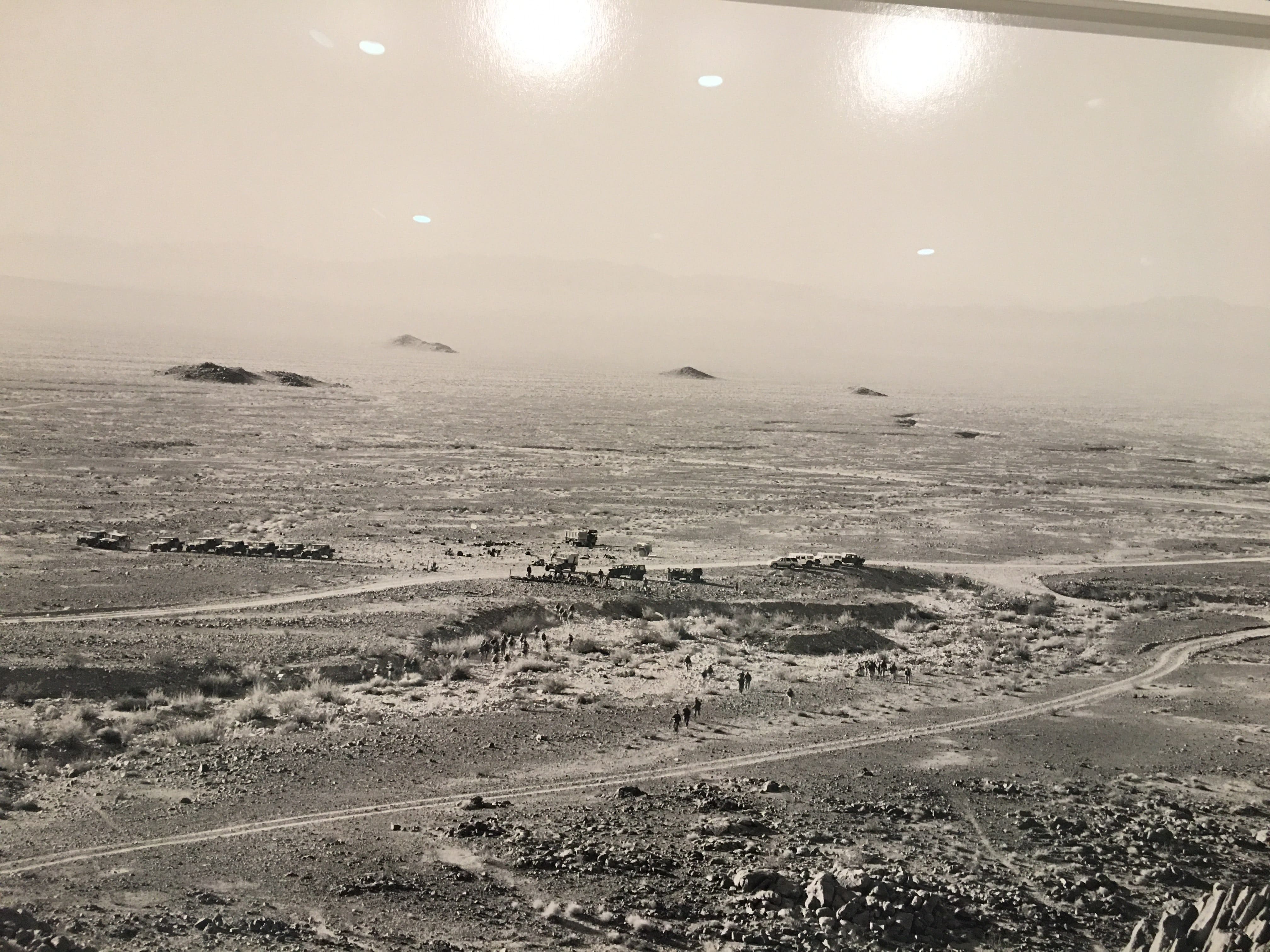 Water break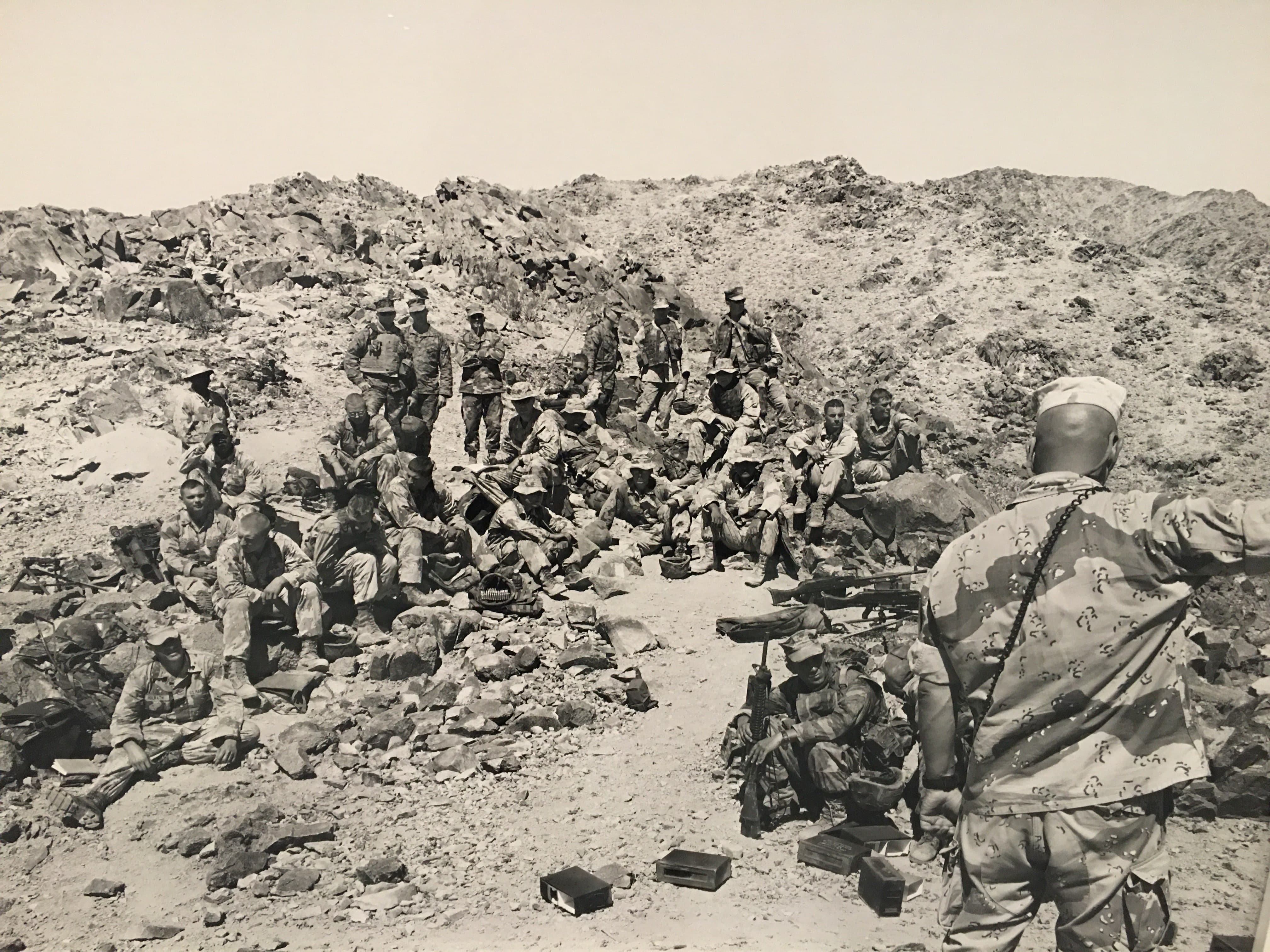 Poor Joes, 2003/4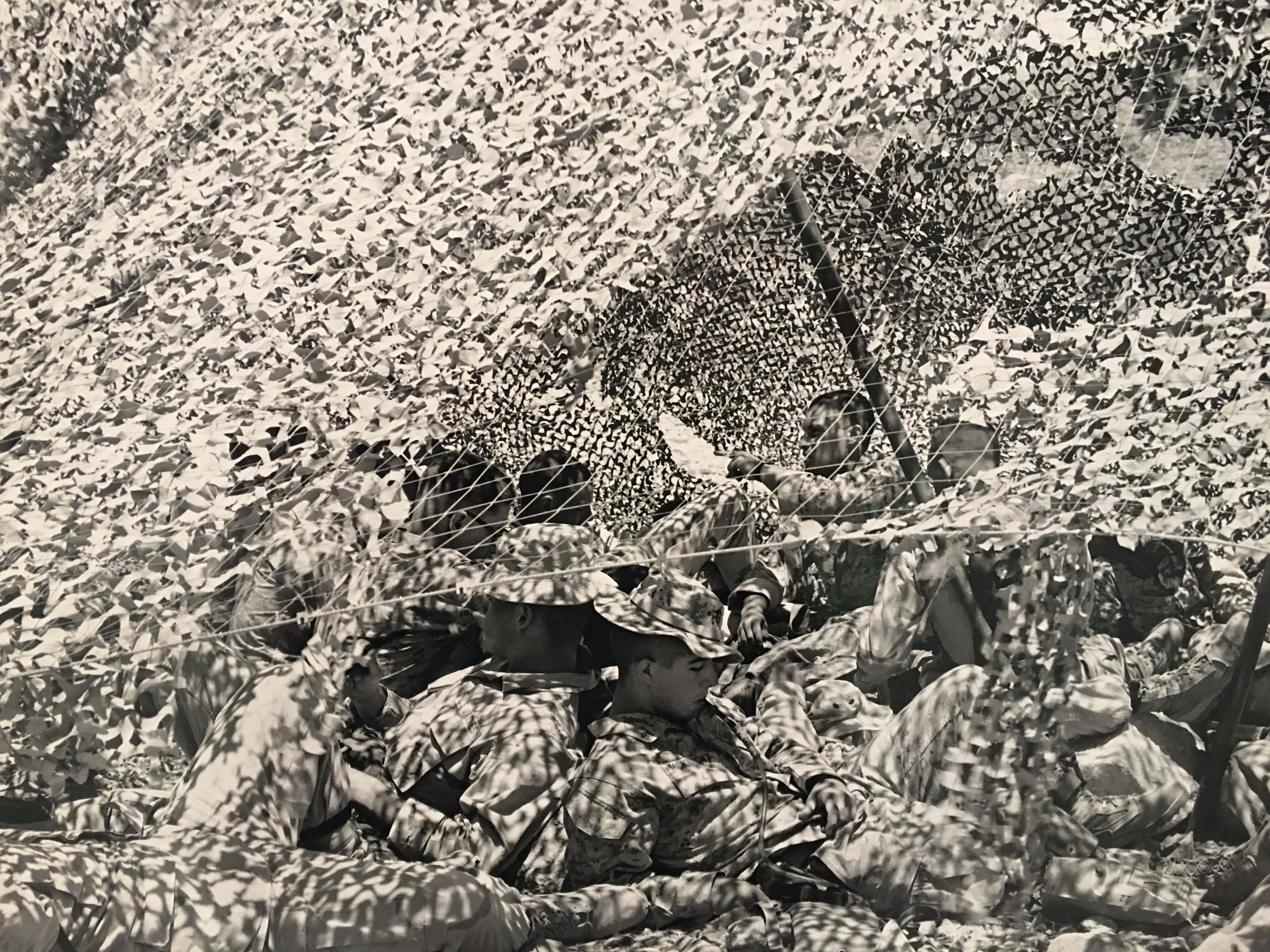 Iraqi cops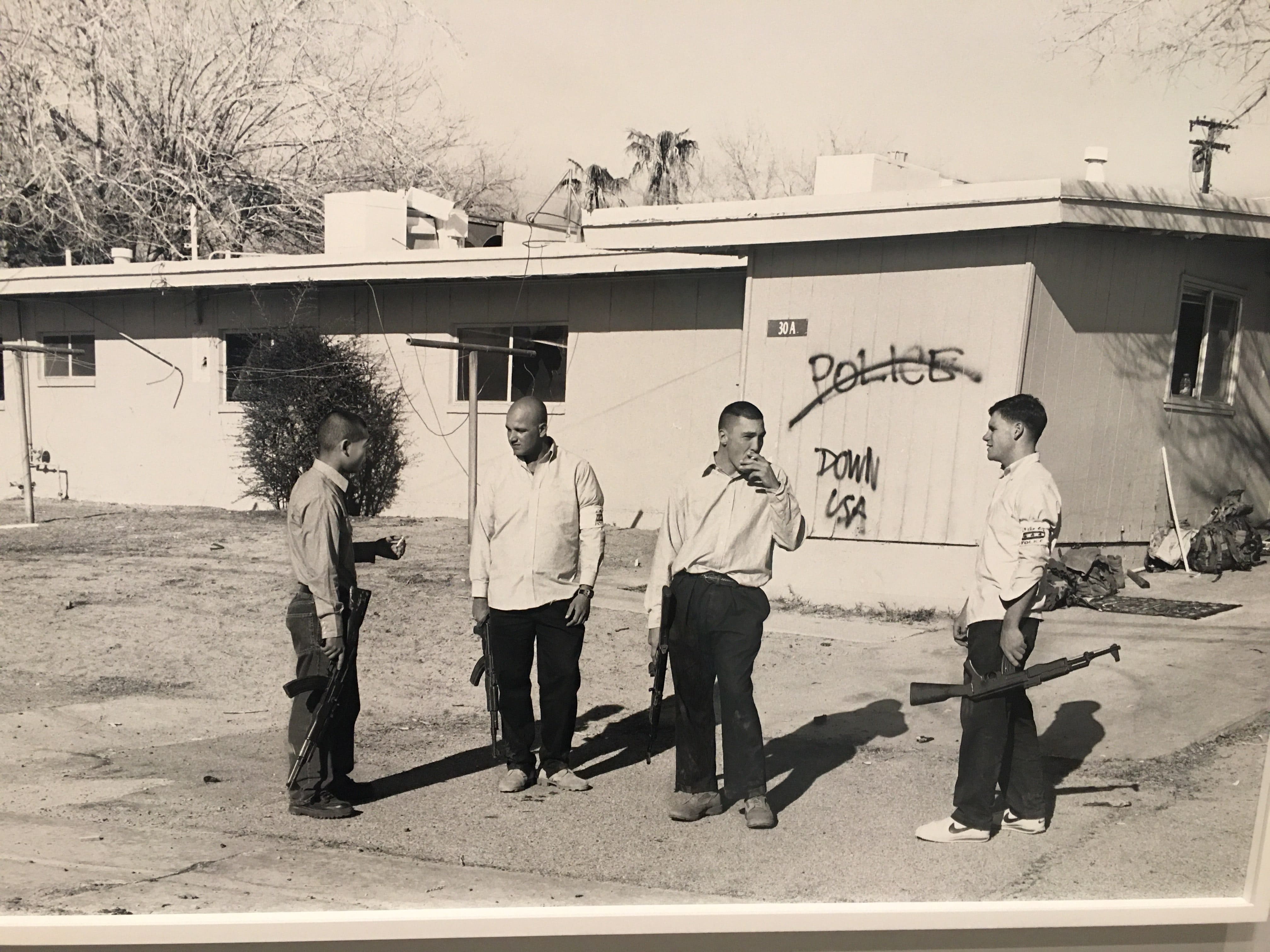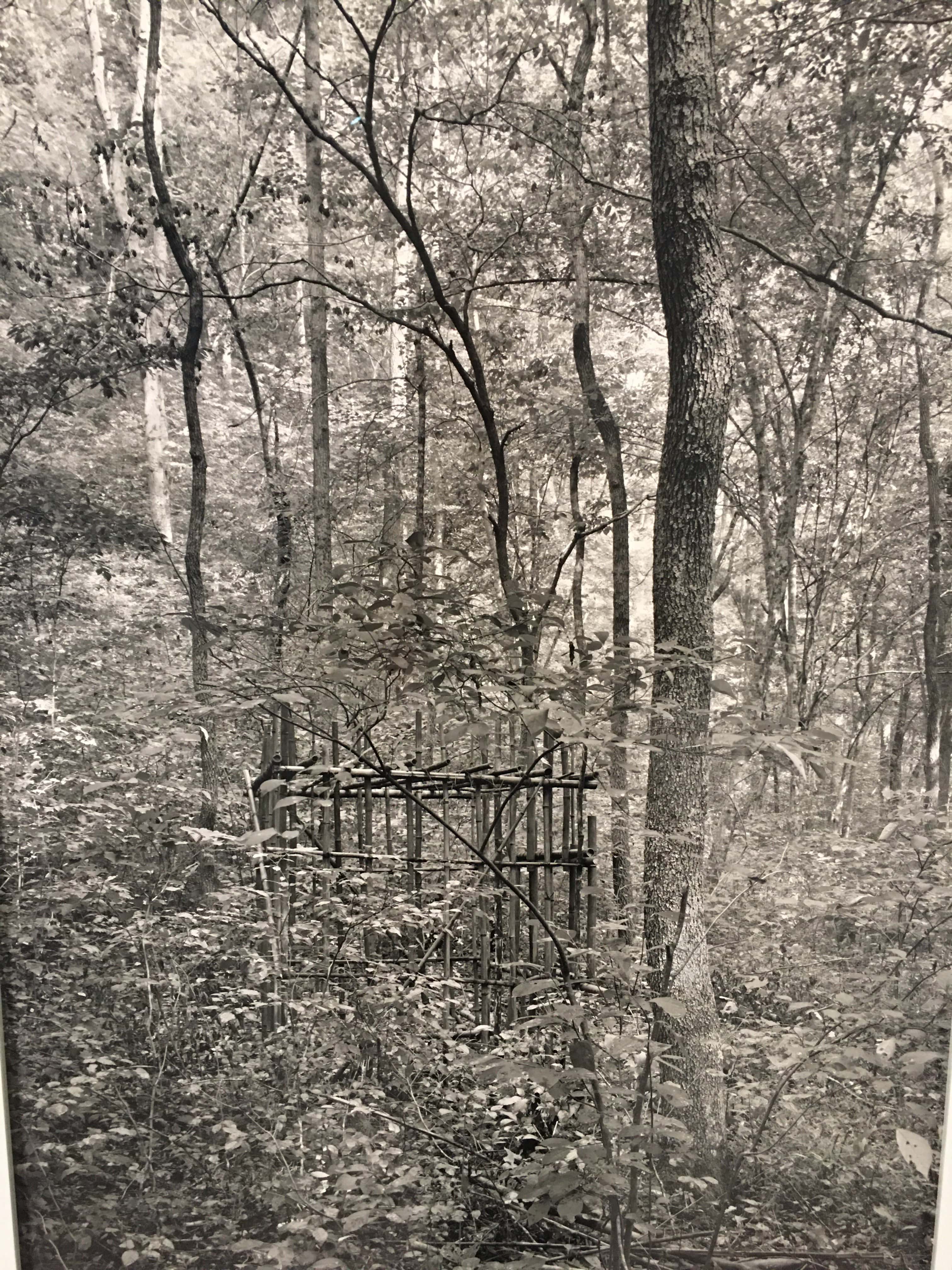 Accompanying desc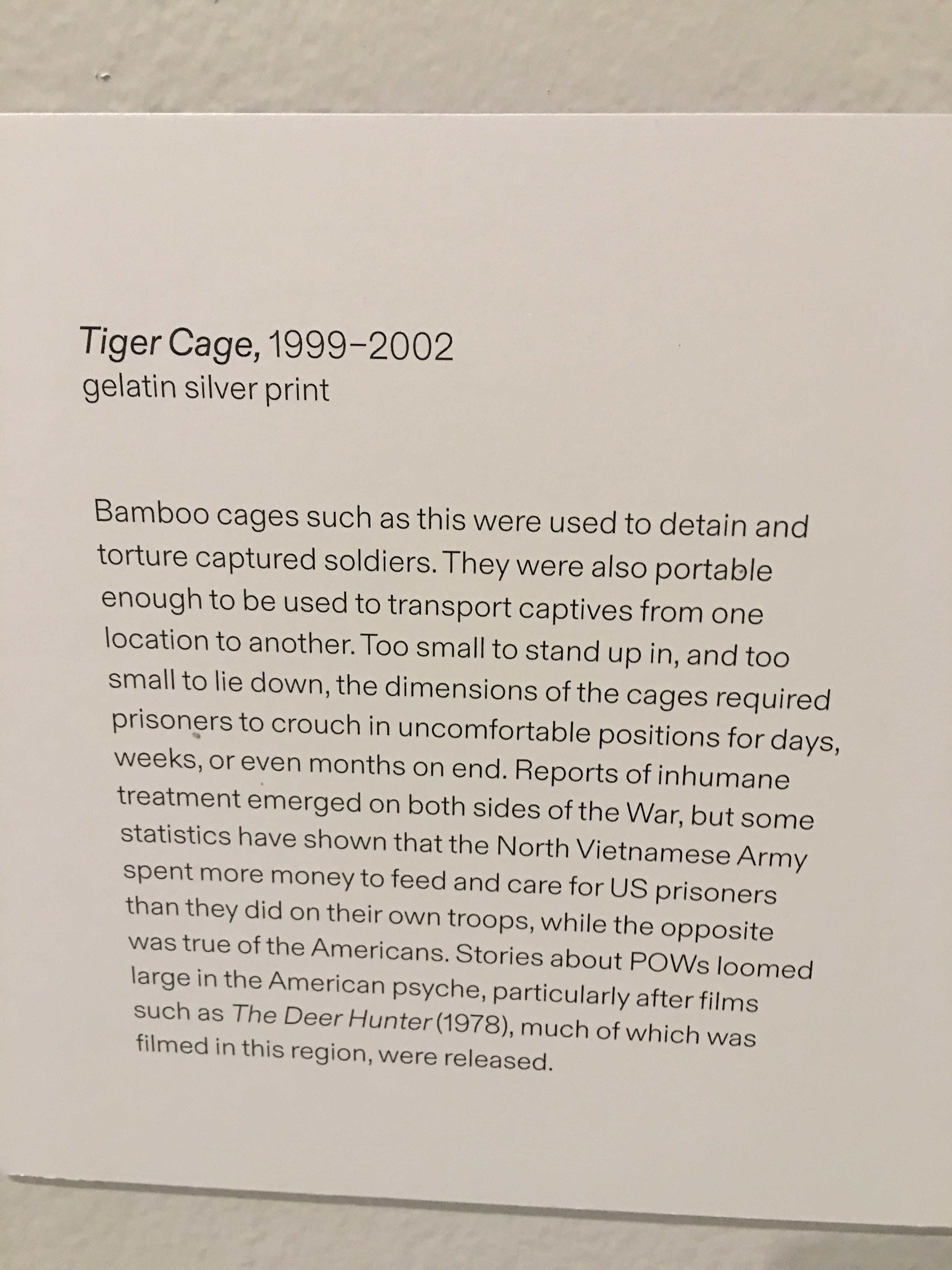 Part of a series of Vietnam war re-enactments Tutoring refugees in English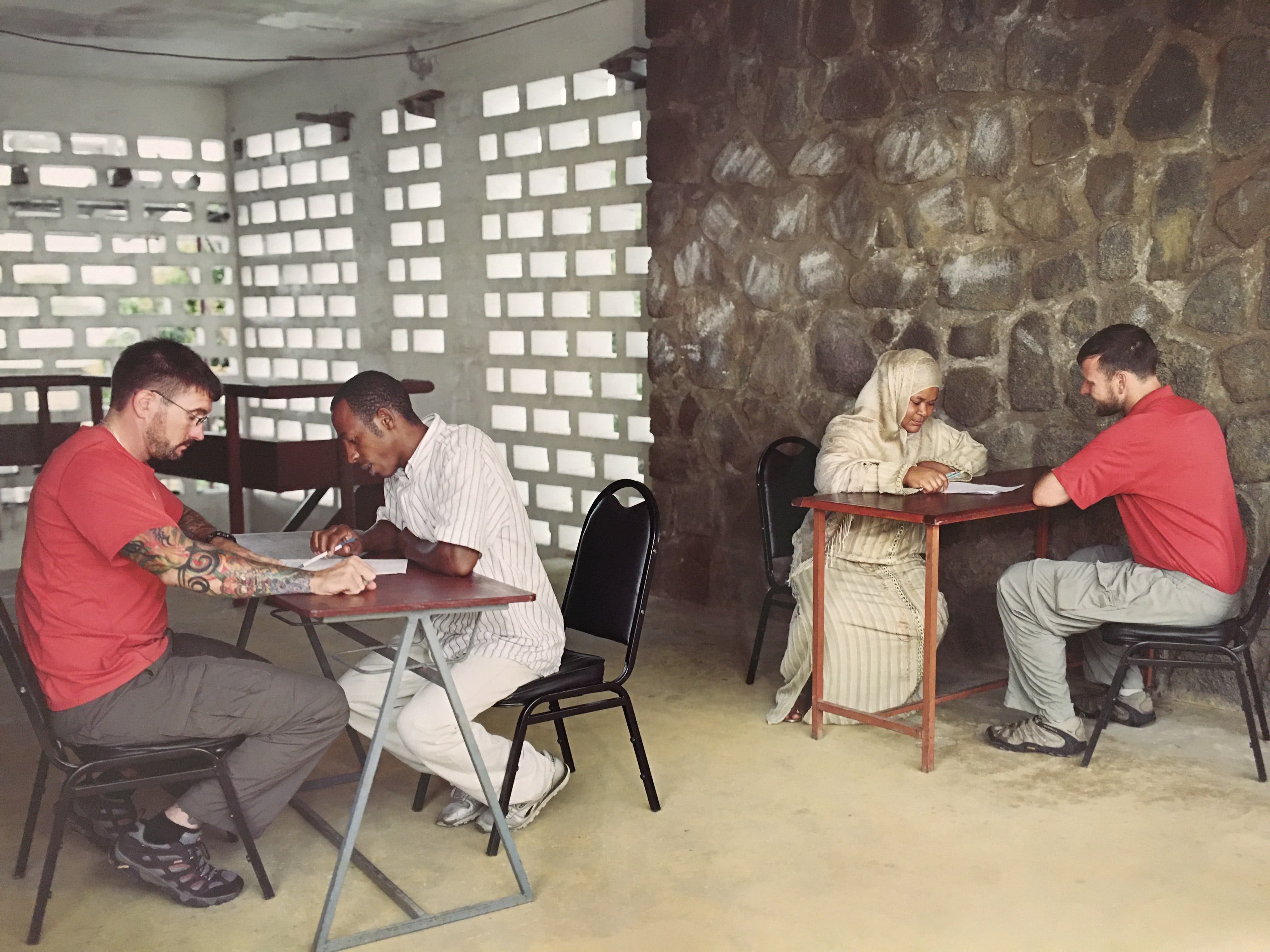 Guantanamo Bay, housing for visiting lawyers and media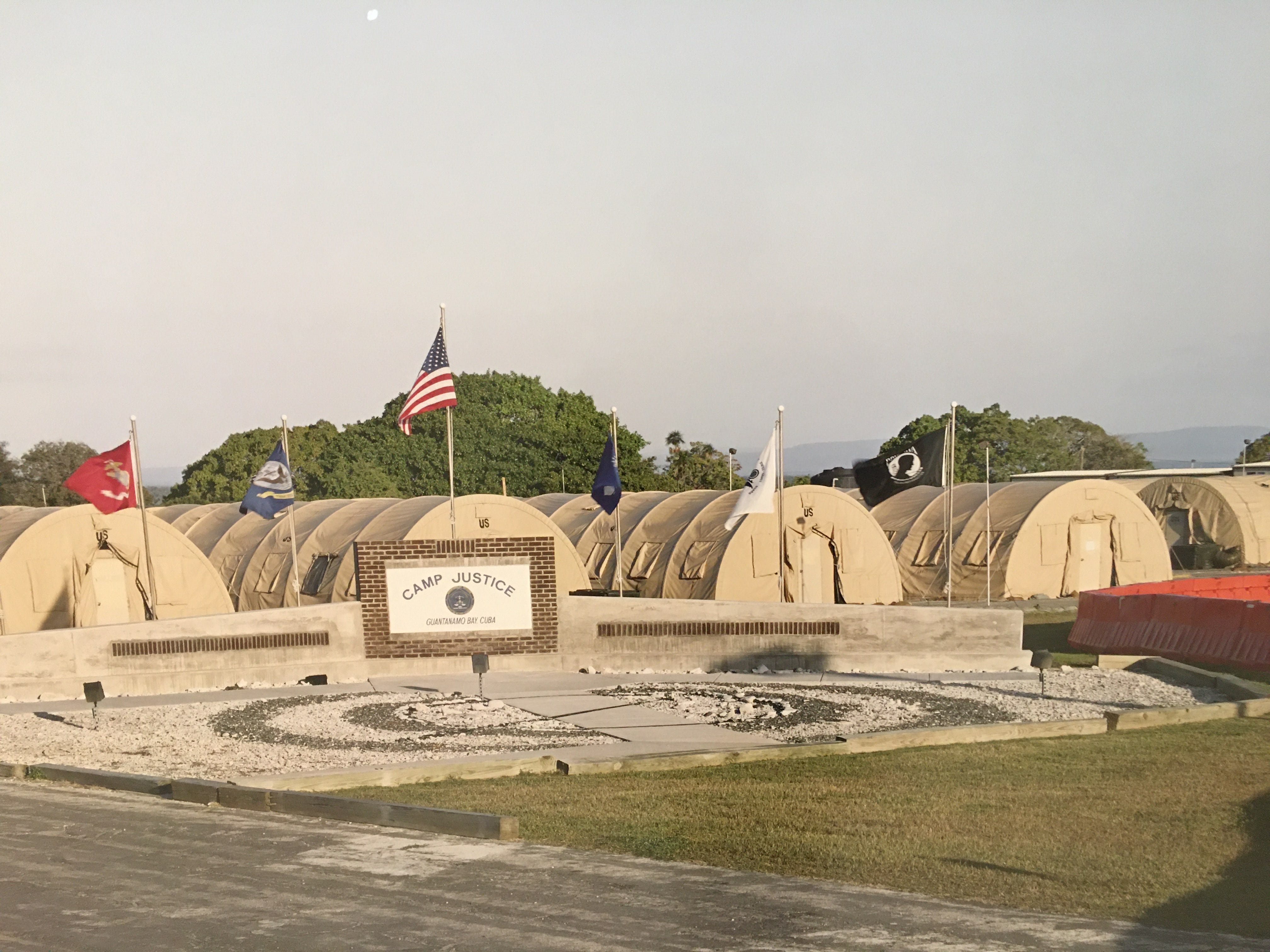 Officer aboard the USS Ronald Reagan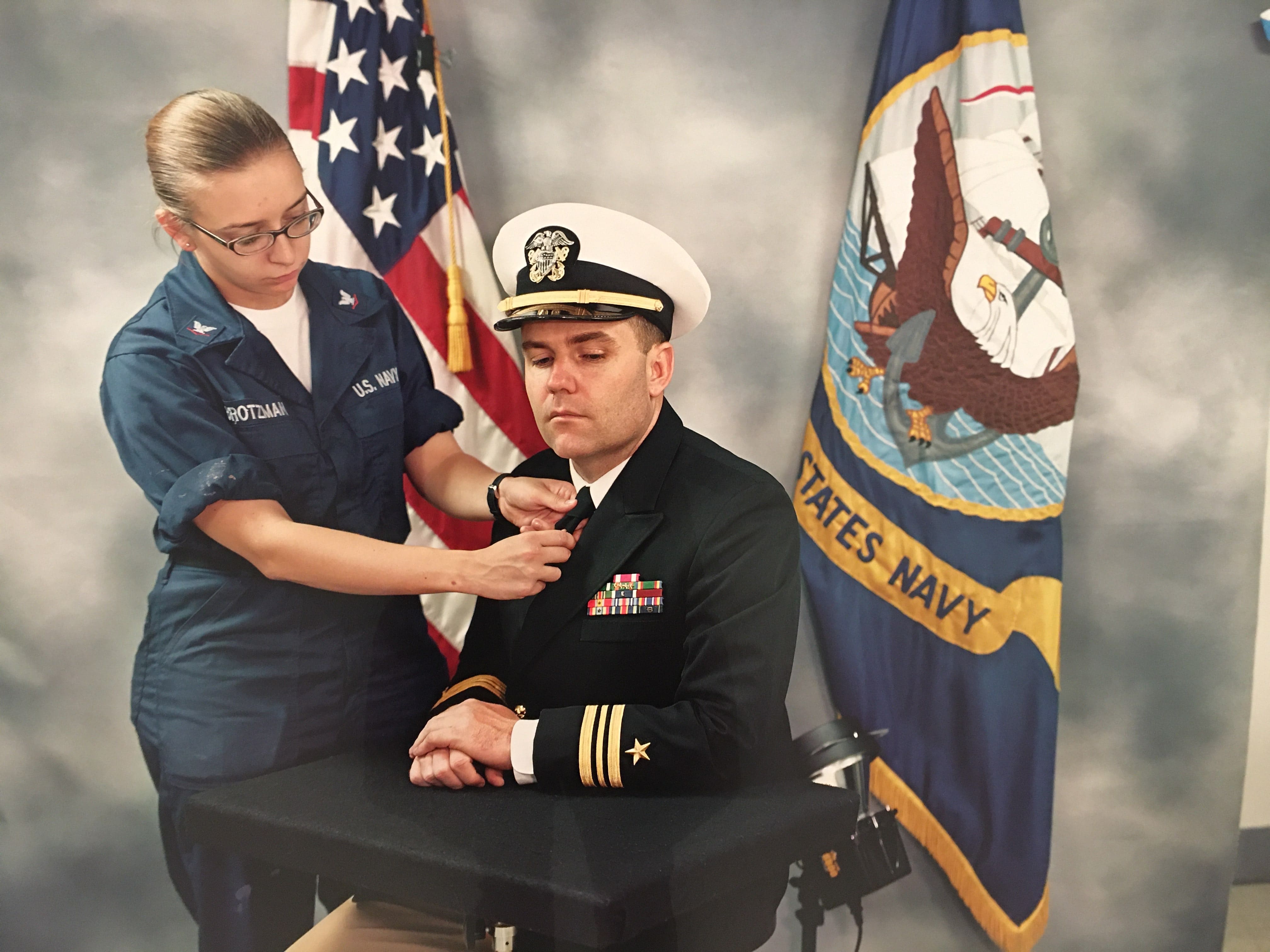 Palette cleanser in the statue gallery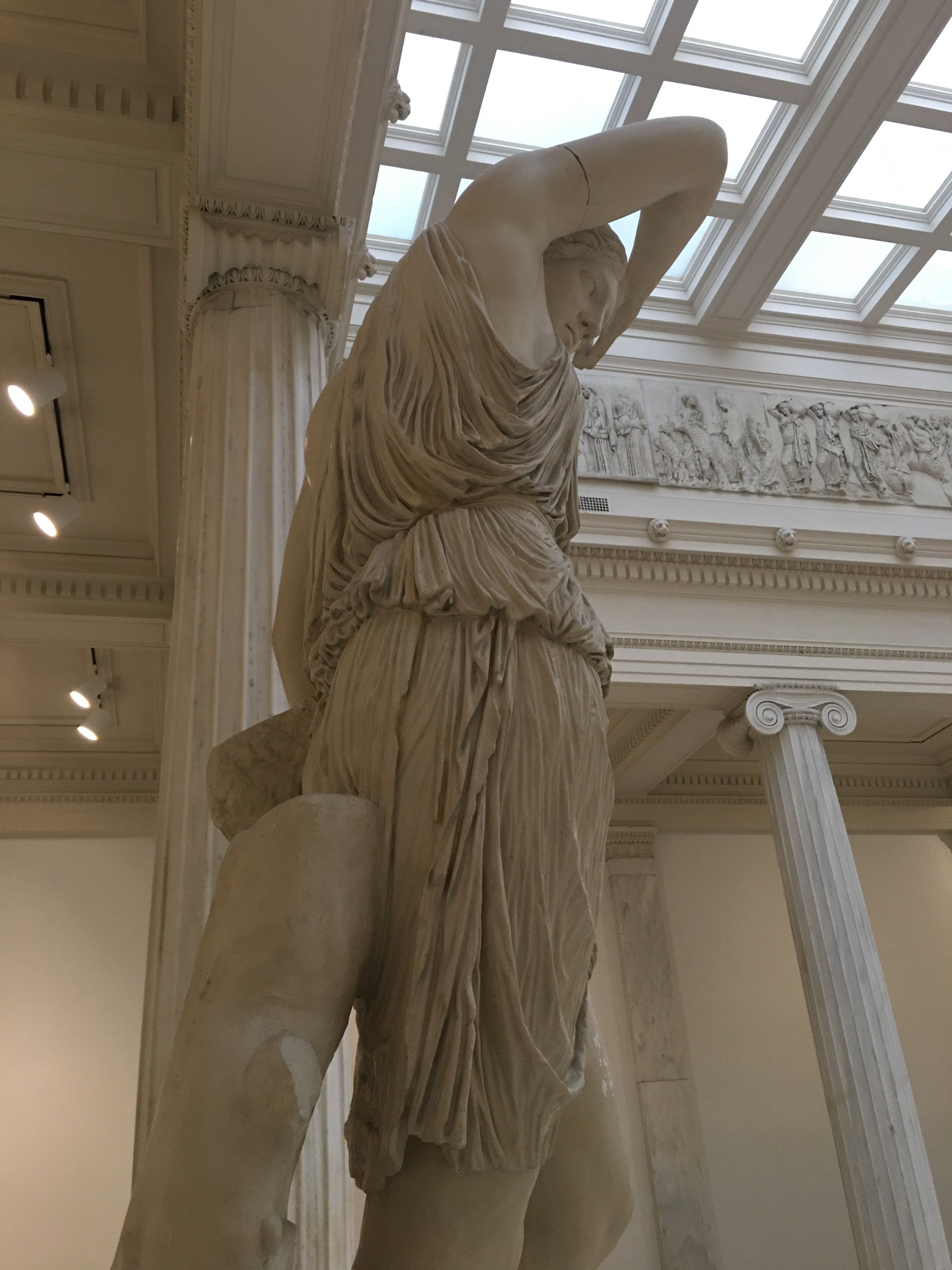 Again the French Connection... go figure ...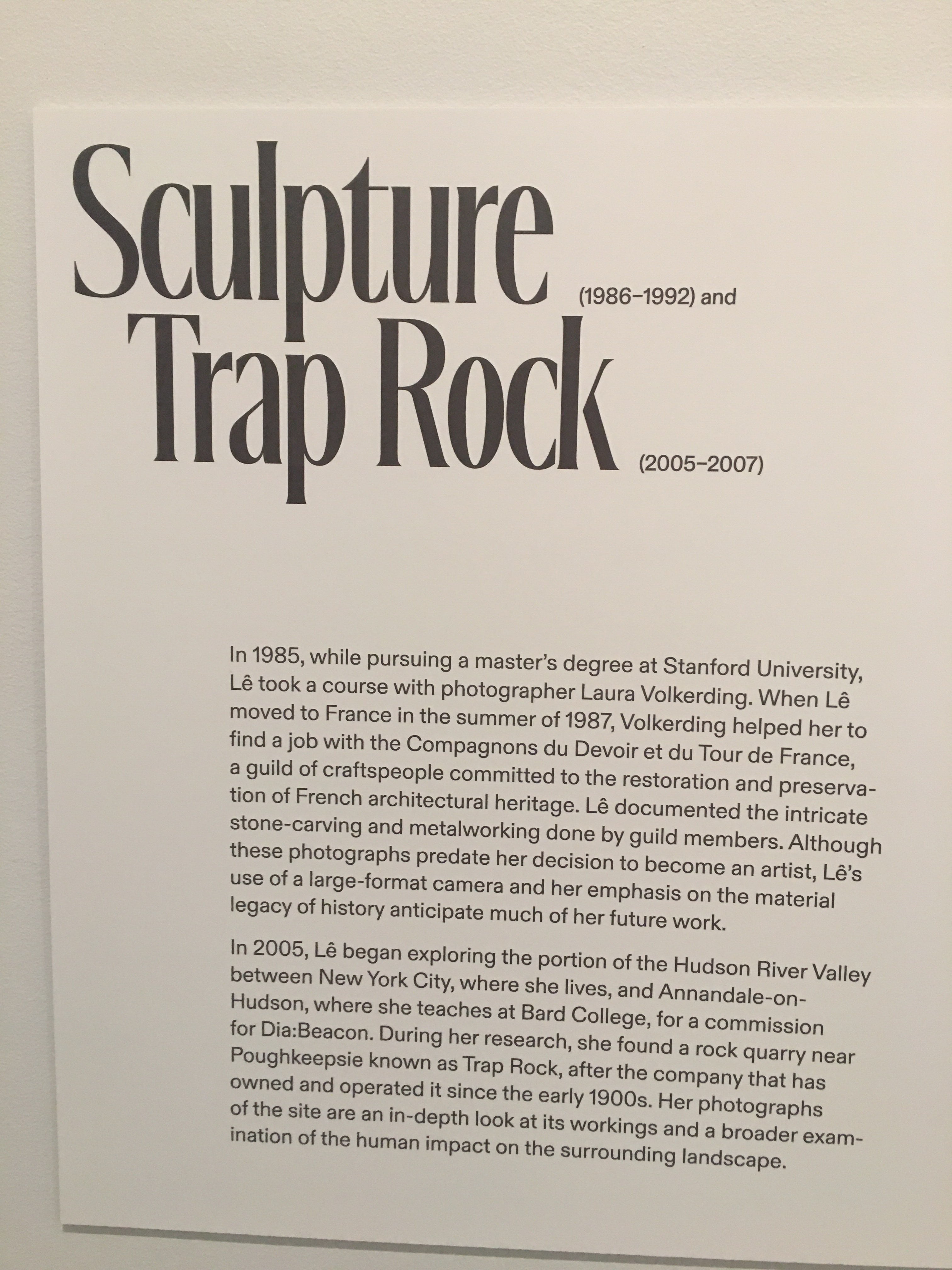 So that's how it's done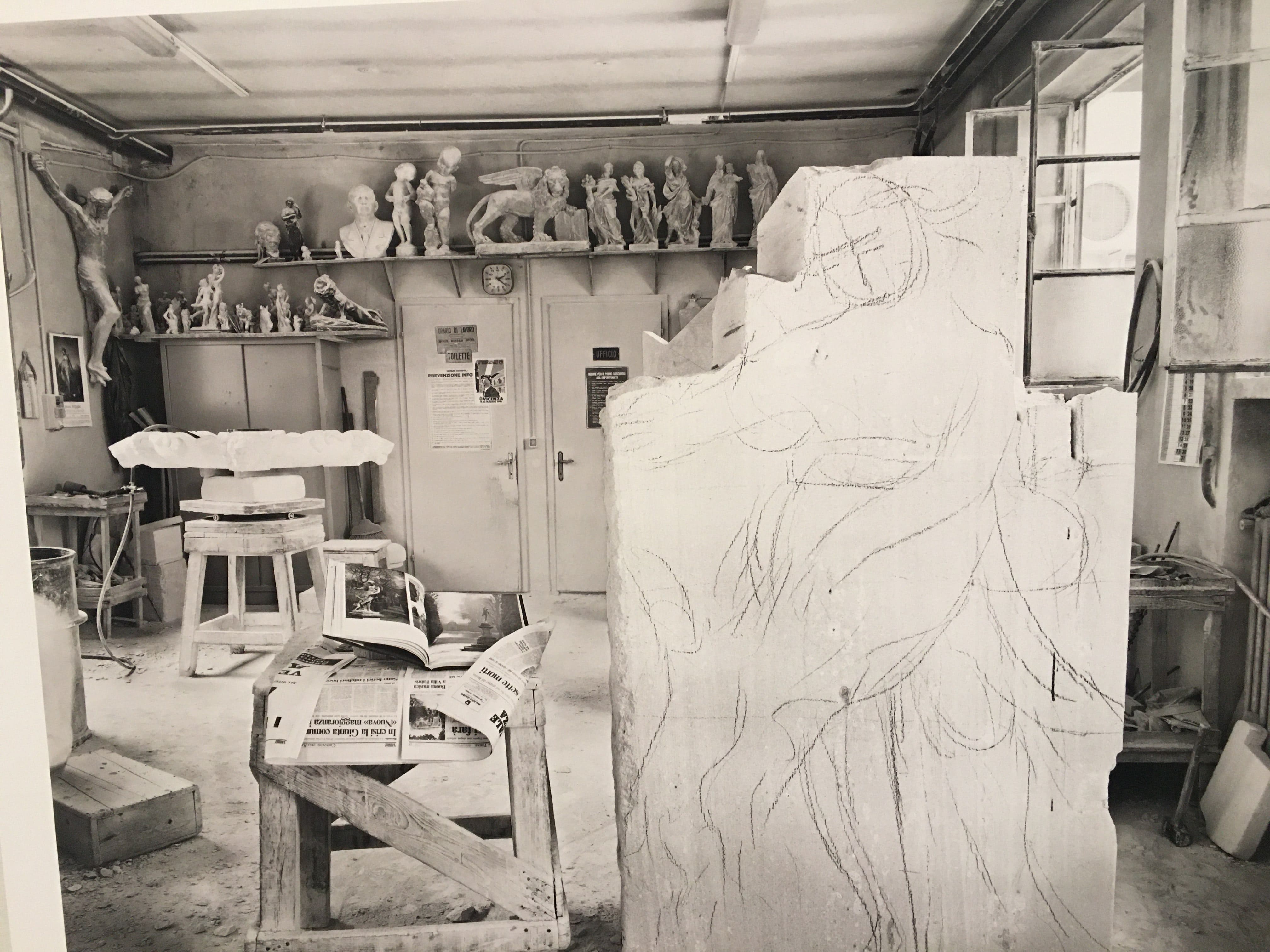 This part actually makes the monument removal part more coherent, gripping Reenactment one. The contrast between jungle and desert is striking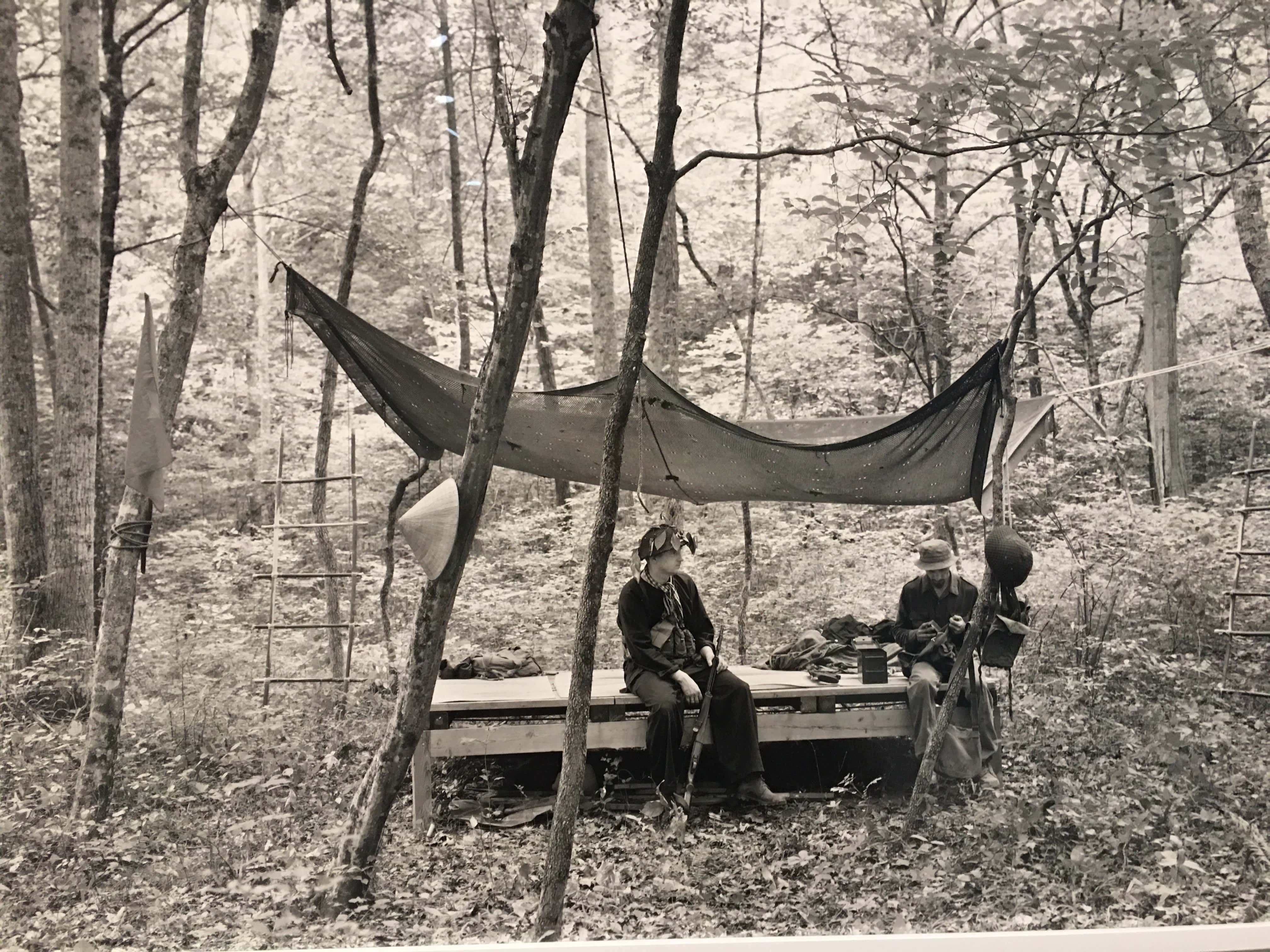 She has a fascination for these hangdog sorts, her enemy and rescuer. In this case a retired firefighter on 9/11, Brooklyn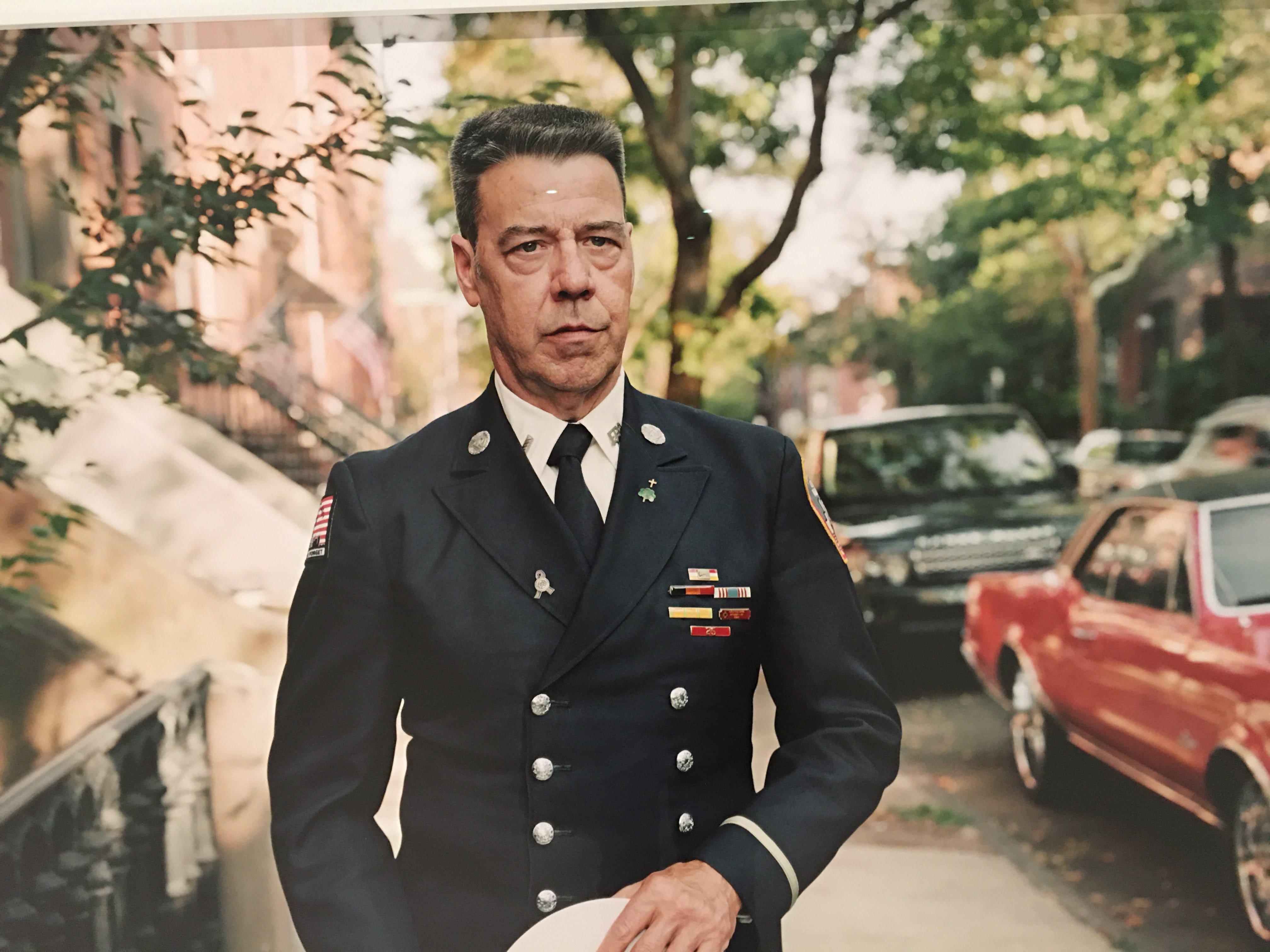 Quite a contrast with the people they protect. Here New Orleans again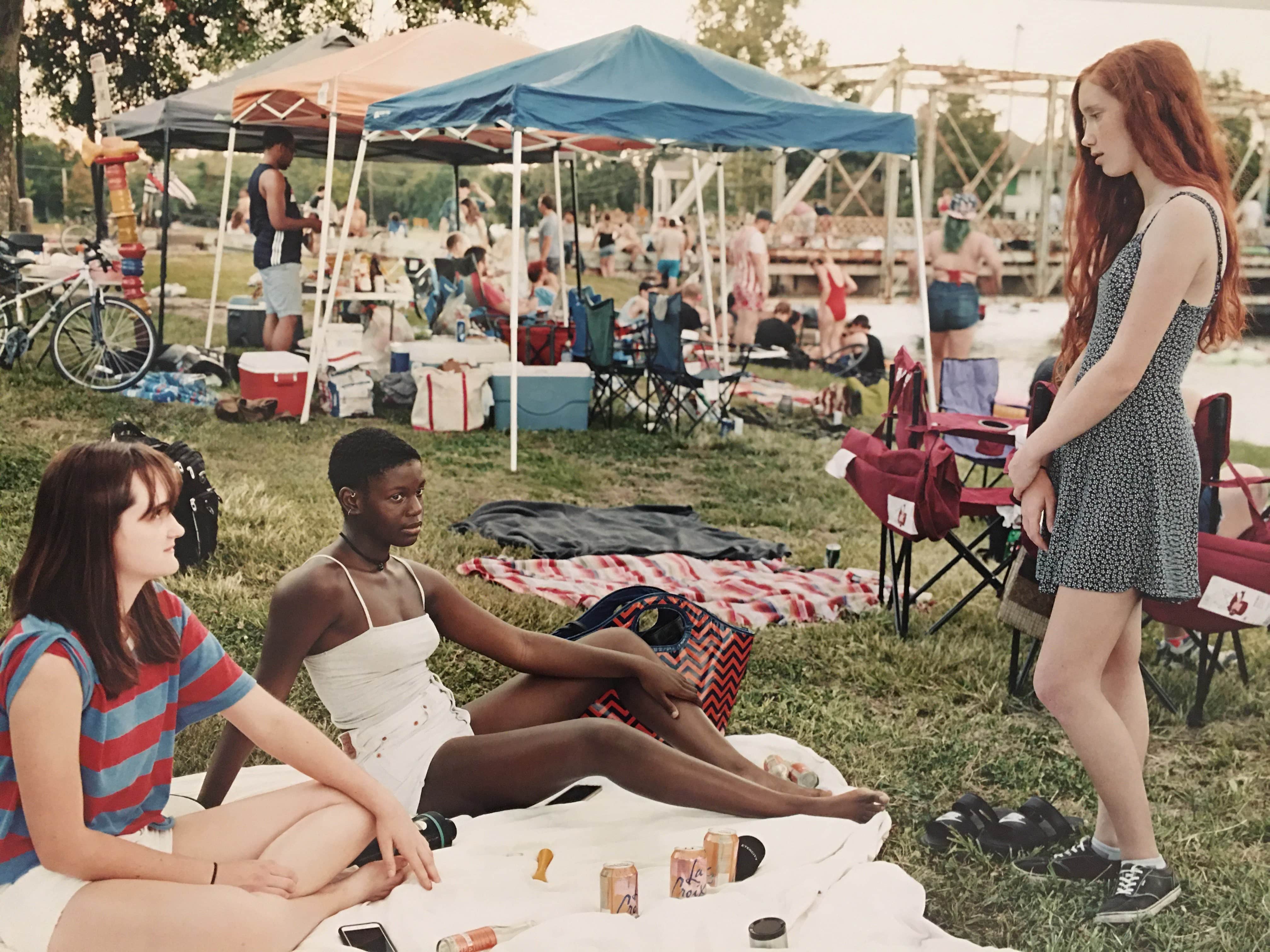 July 4th 2017 Turner restoration studio , Yale 2018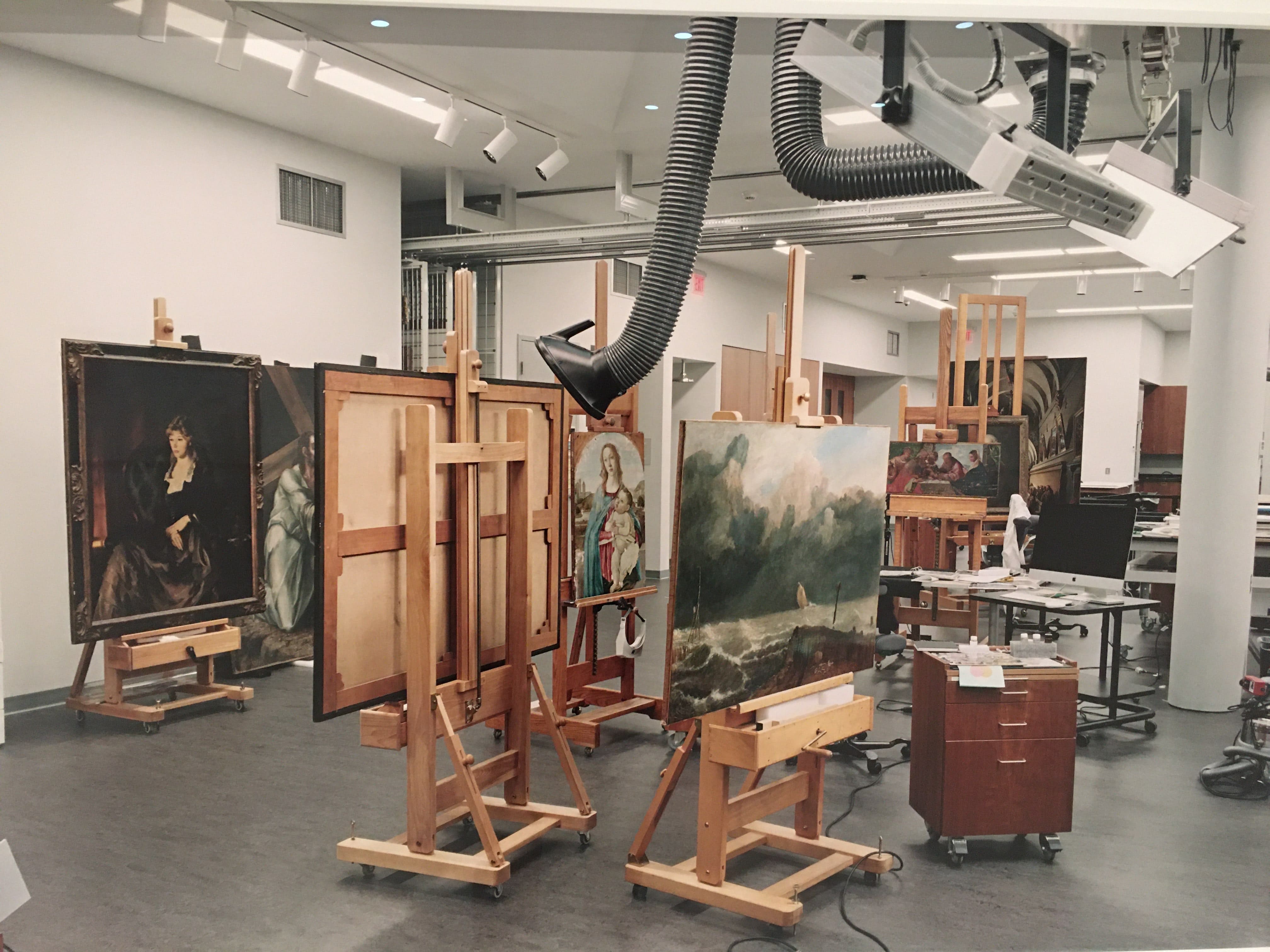 Versus these of lee, removed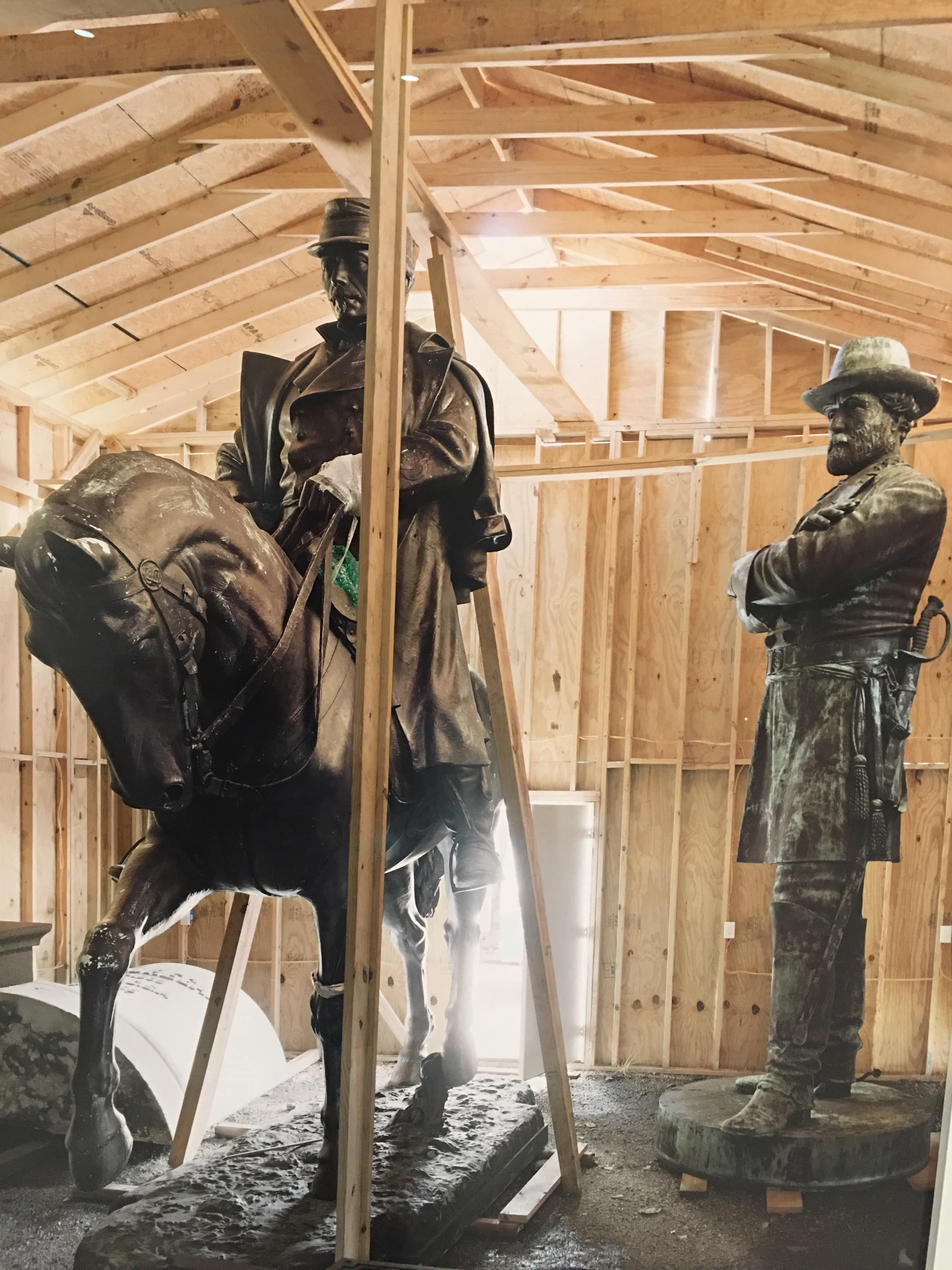 Statues become something dangerous , to be guarded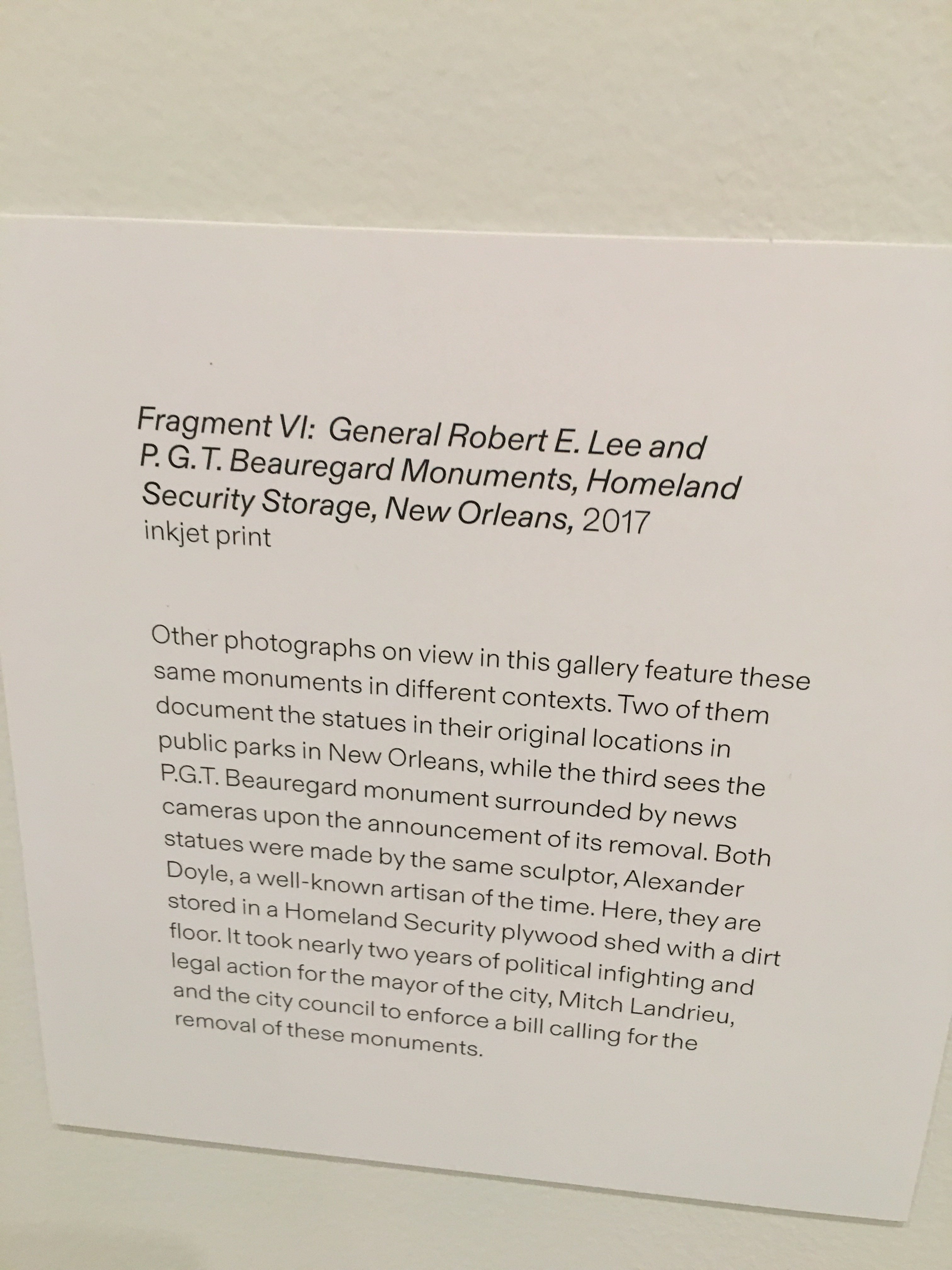 A very Paul-talkian metaphor is expressing itself through all these photos as a whole Mexican gravemarkers, in lieu of real tombstones i e statues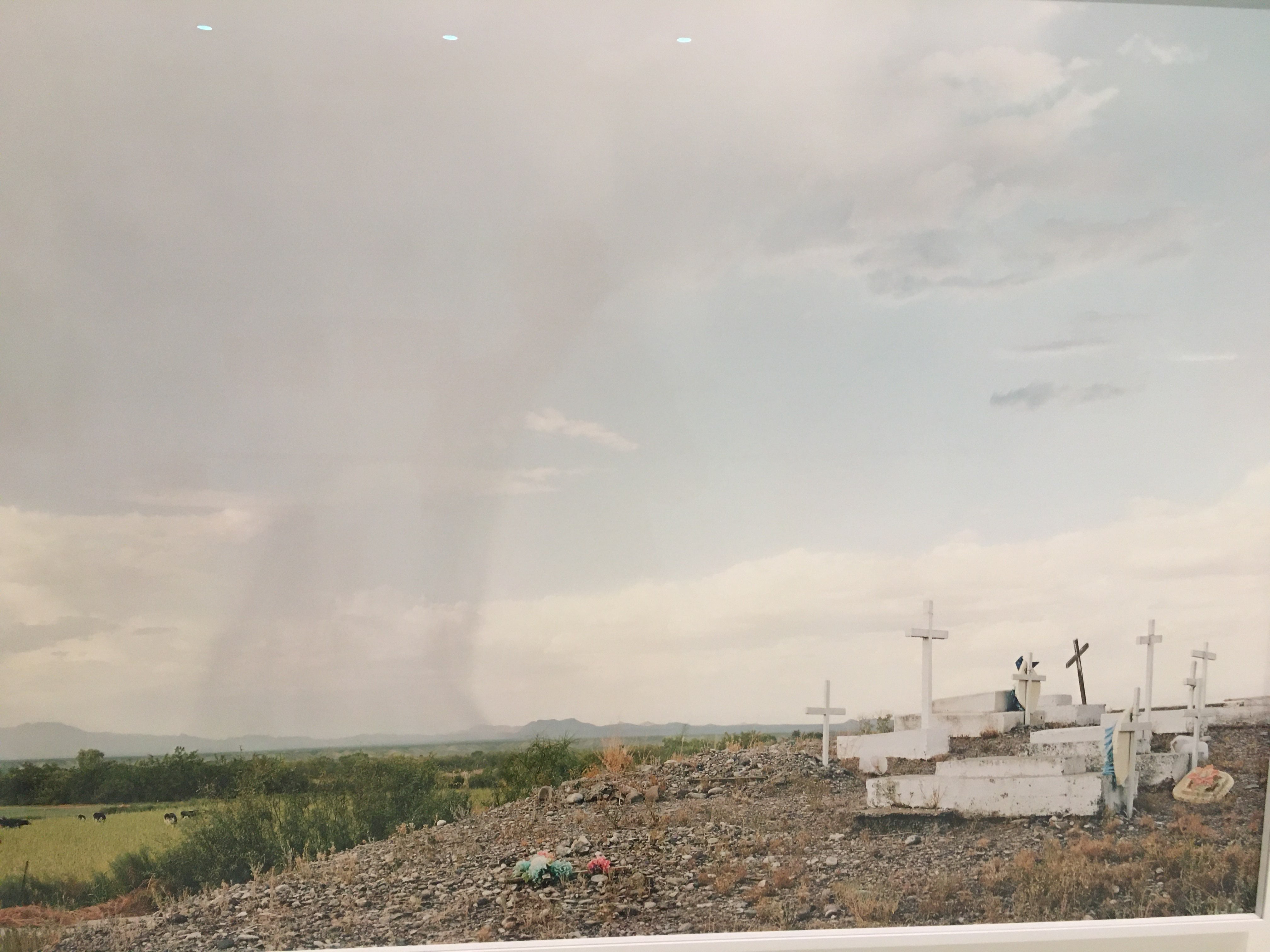 Nearby Texas ranch, where white men still right on horseback, as if ready to be cast into iron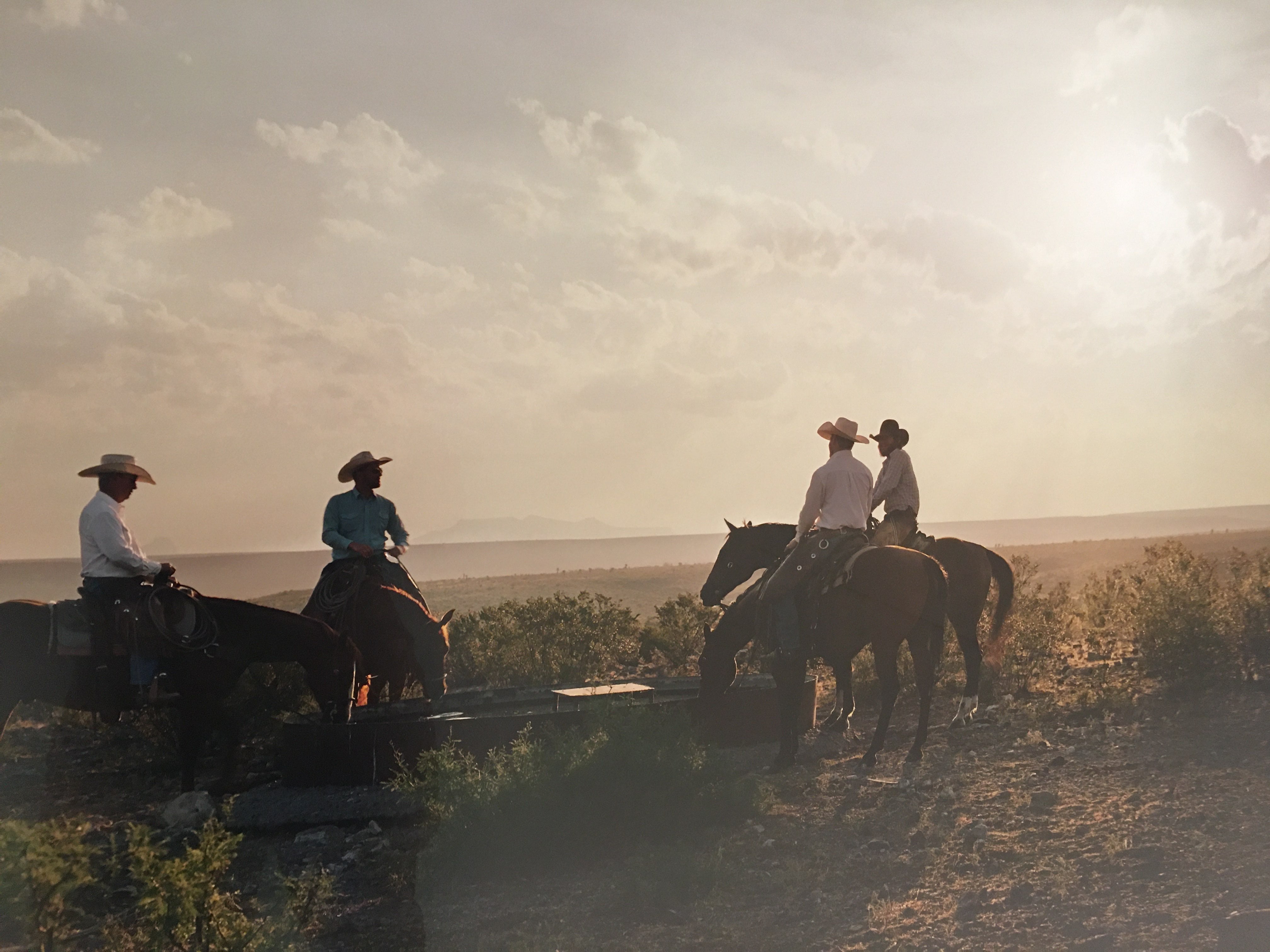 Contrasted against the garishly mechanical. Hard to imagine these land transport hovercrafts Being a subject of sculpture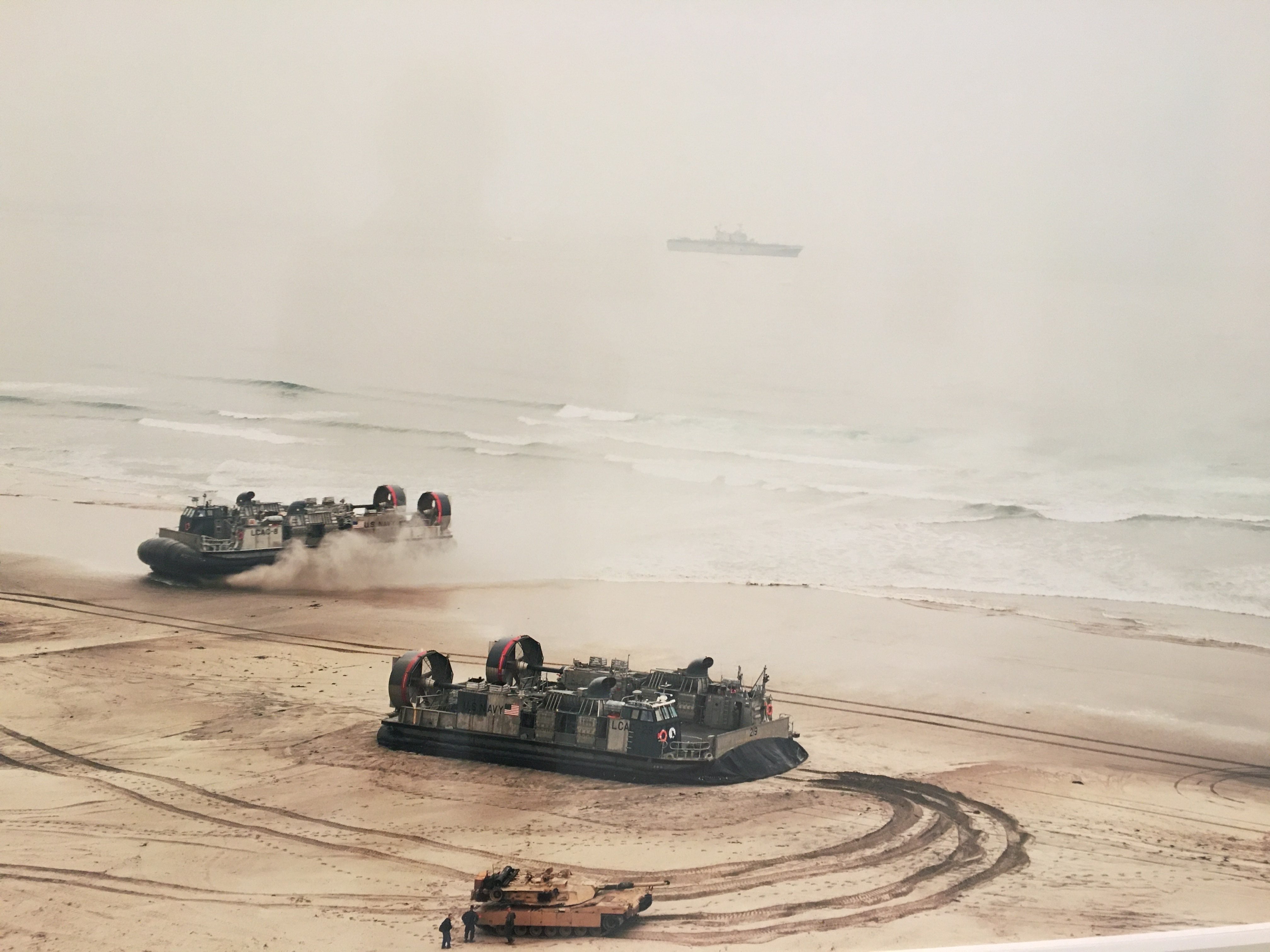 @Spencer if I wrote an article about this exhibit do you think your sculptor pal in NYC would be interested? An essay is forming in my head The black and white almost seems deliberate here, as if to show how Iraqi urban life is a kind of desaturates version of the American one it is a copy of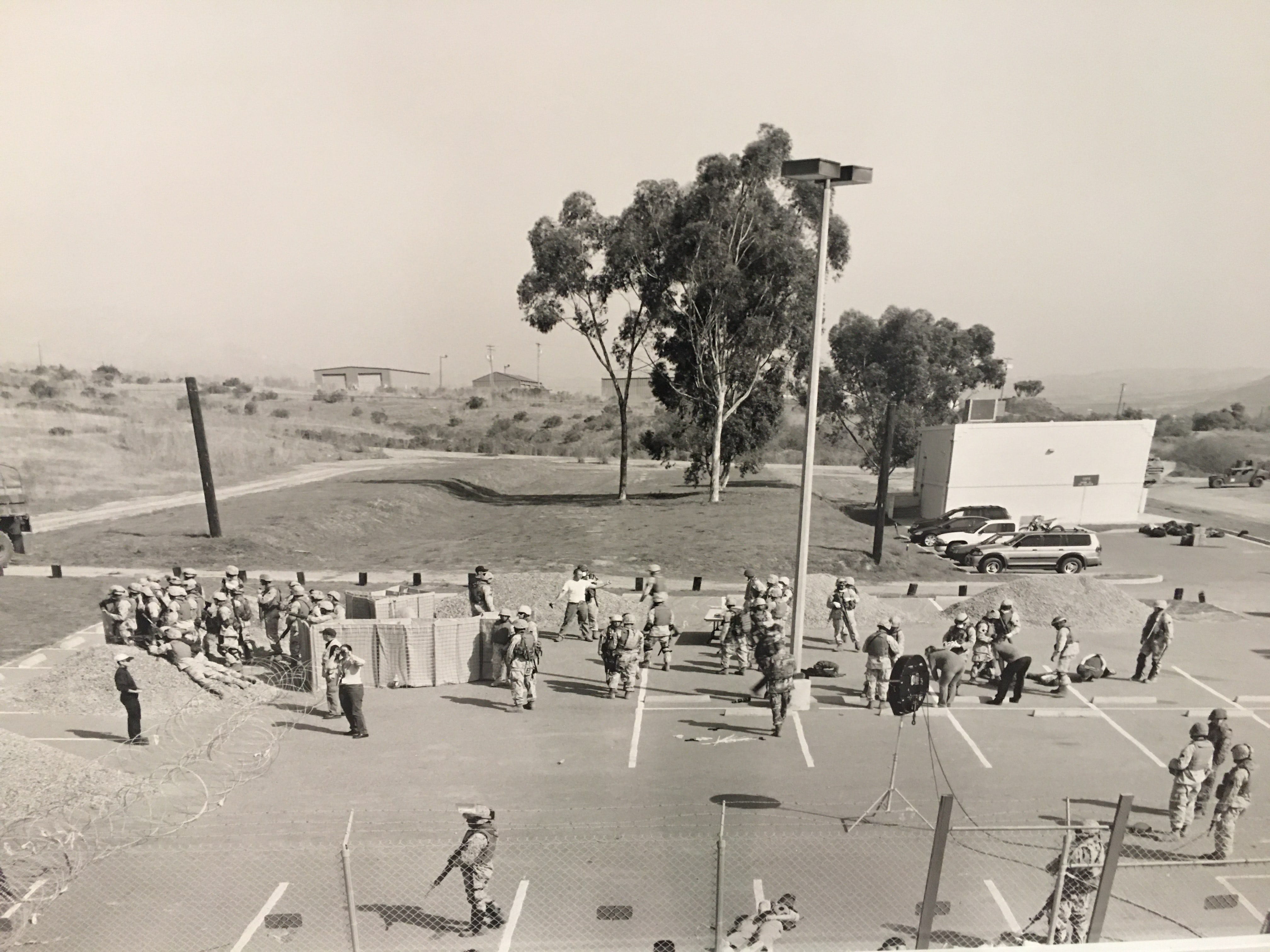 Same here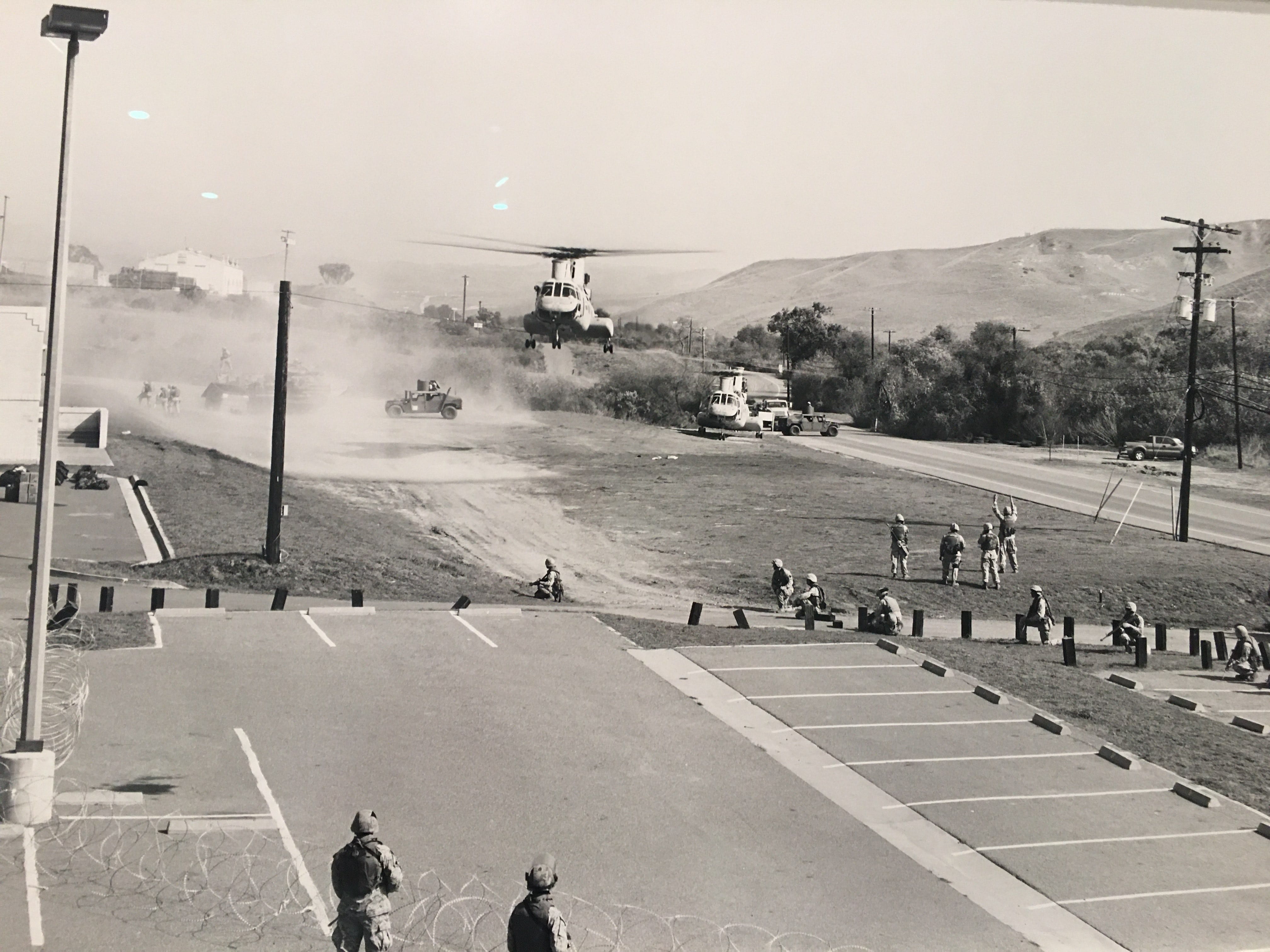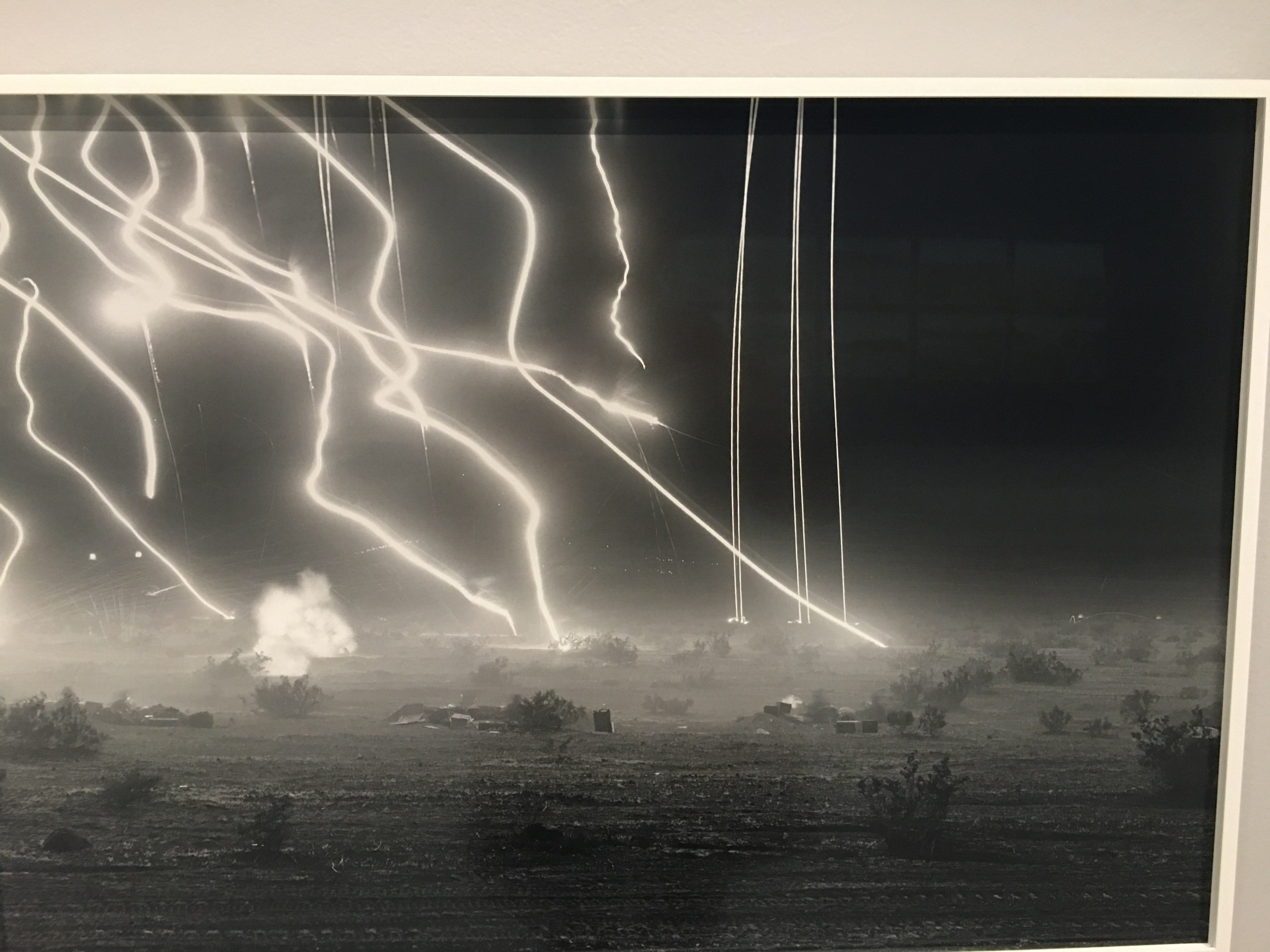 Stunning photo and interesting description of her camera rig......quite the contrast with the portable iPhone I'm taking all these on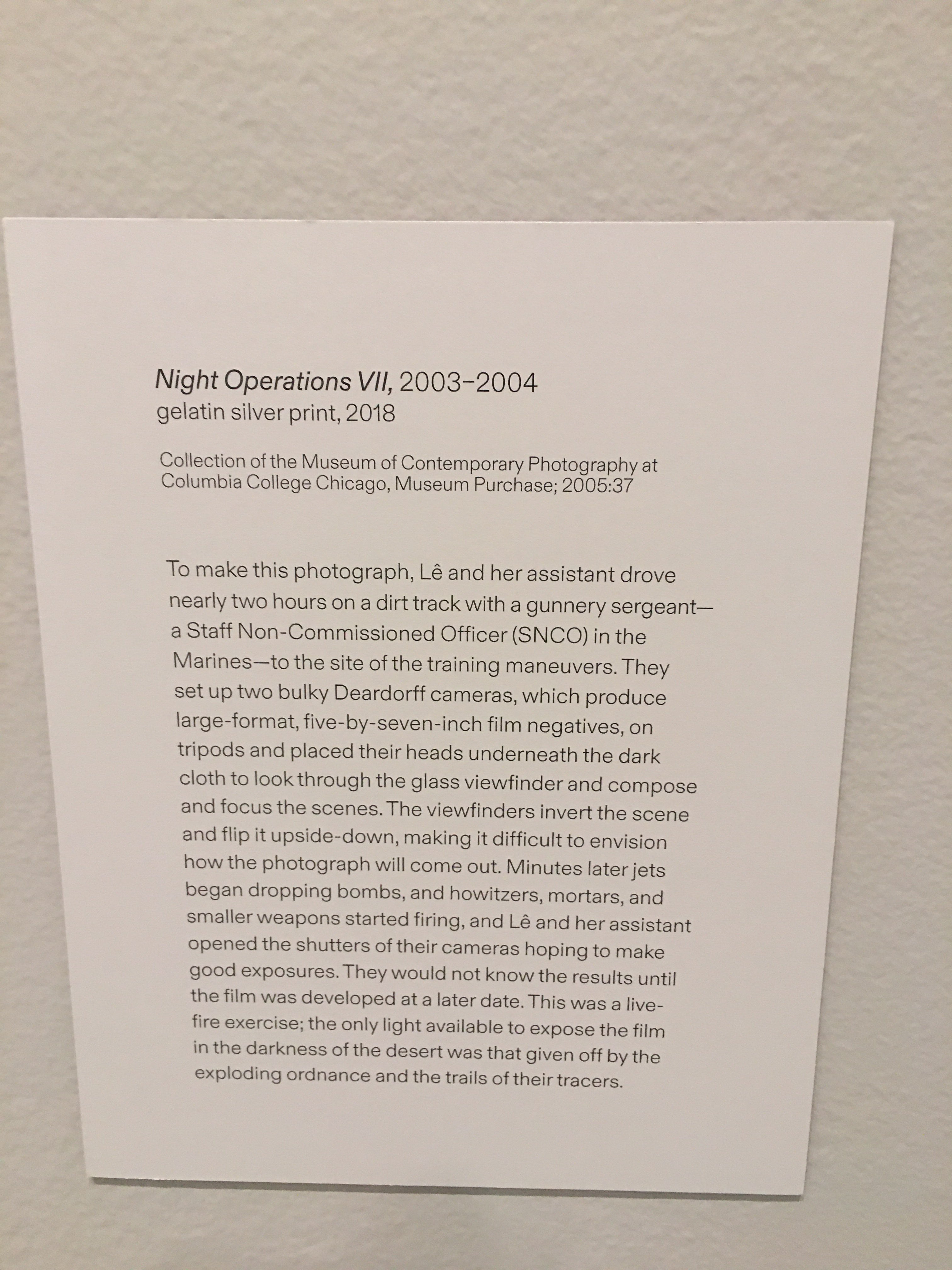 Poor sadam. Some of his men at least loved him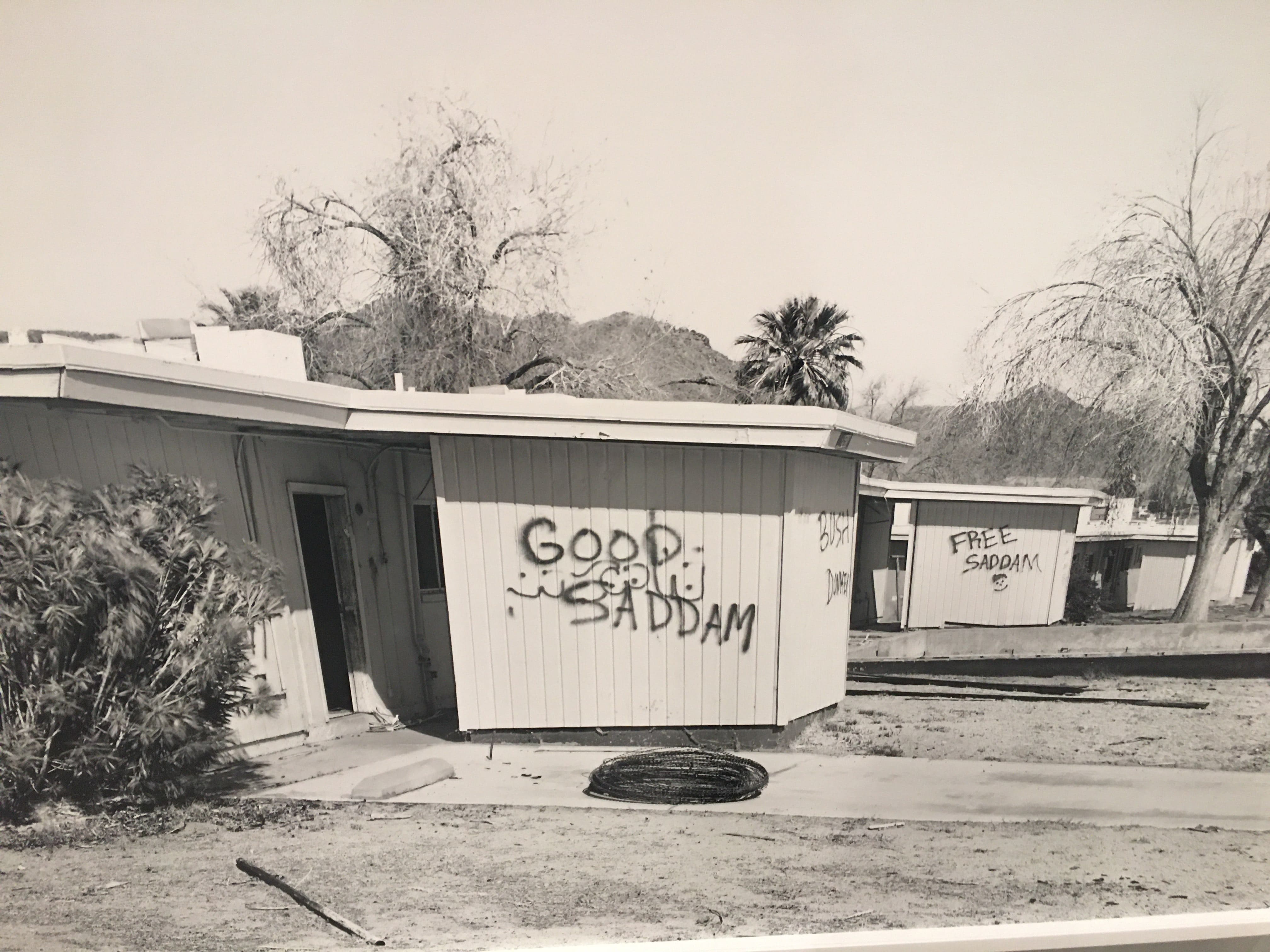 Wait so the real story's a bit more nuanced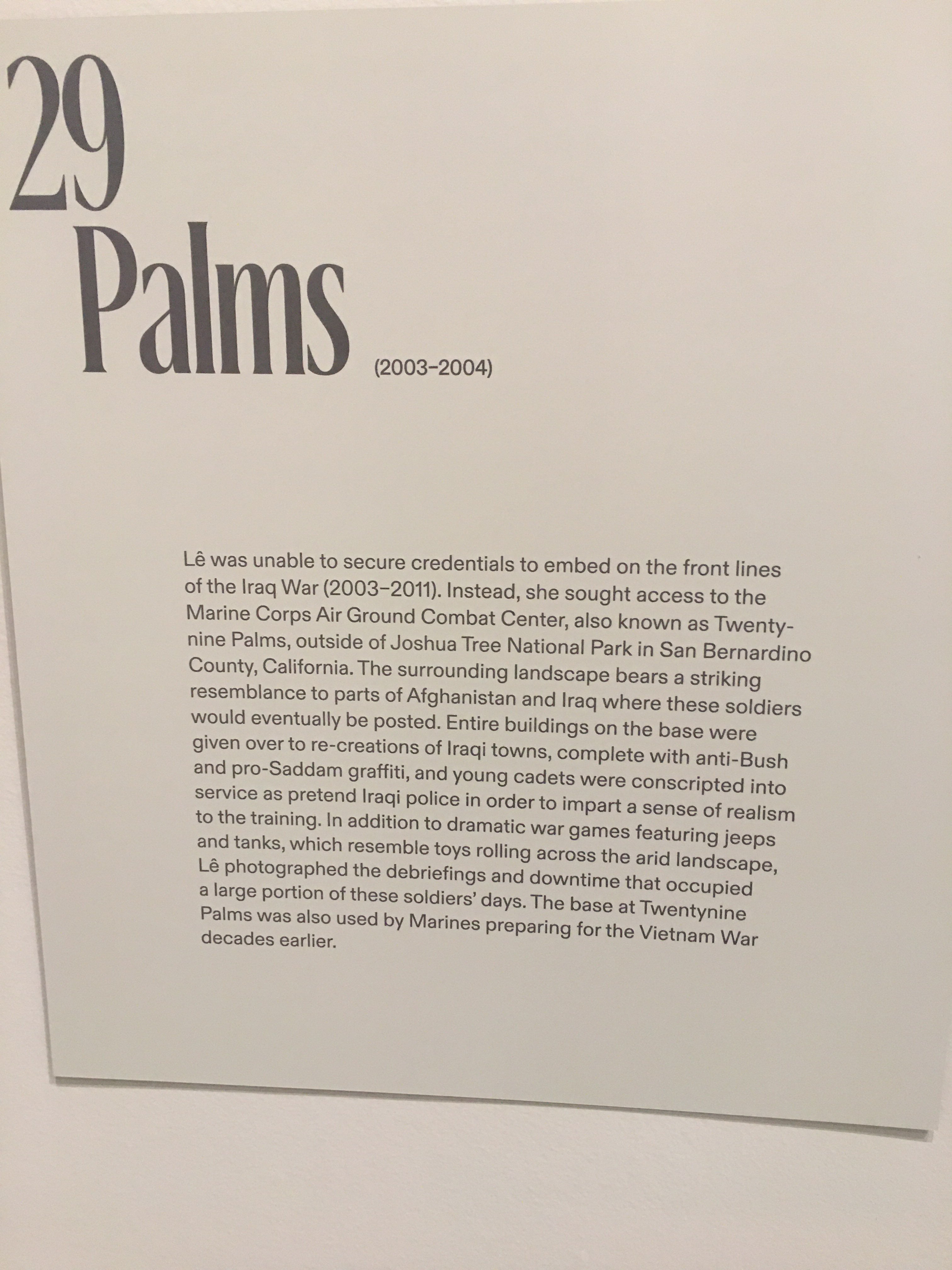 She clearly sees parallels with herself and Hispanic migrant workers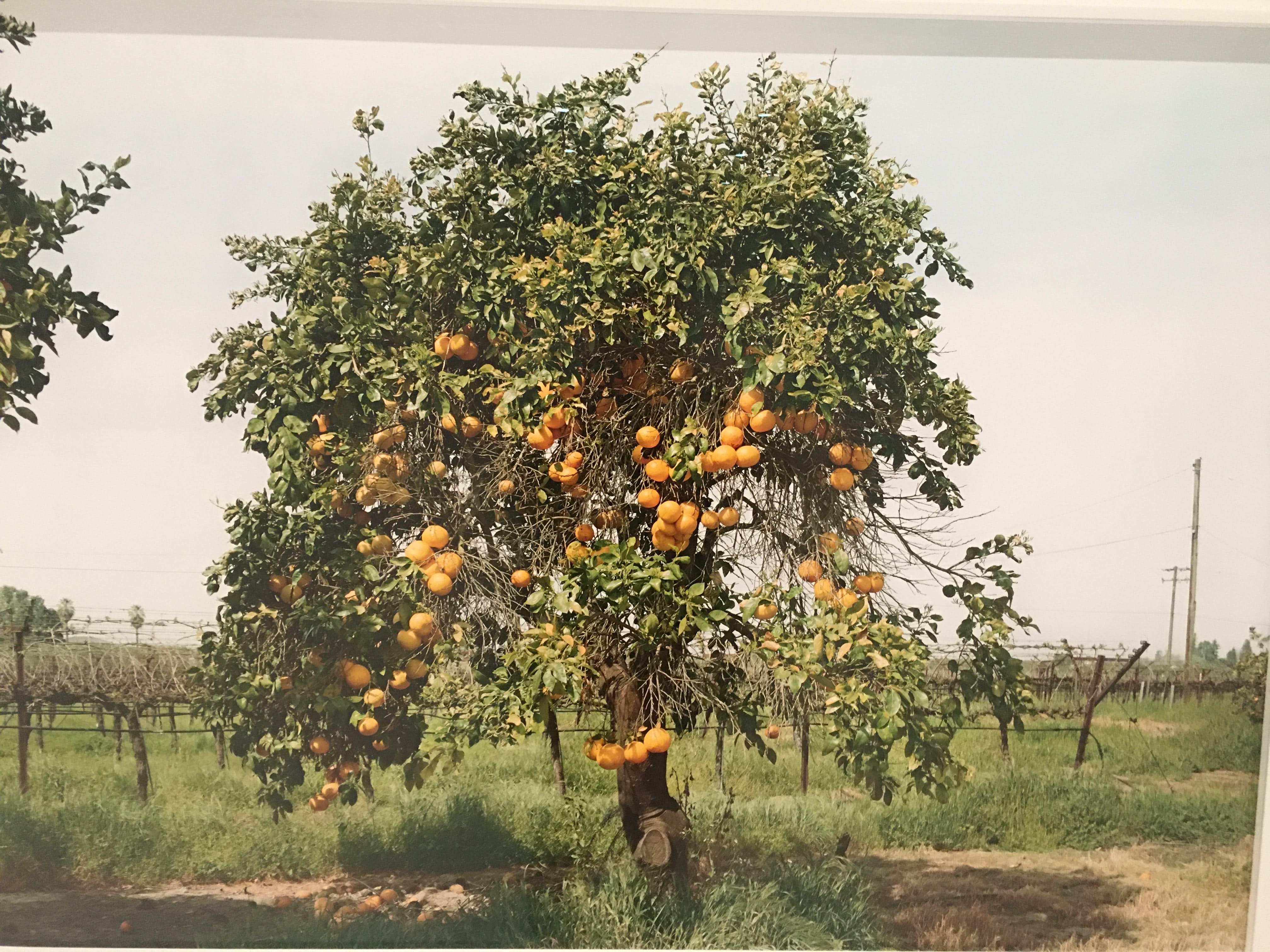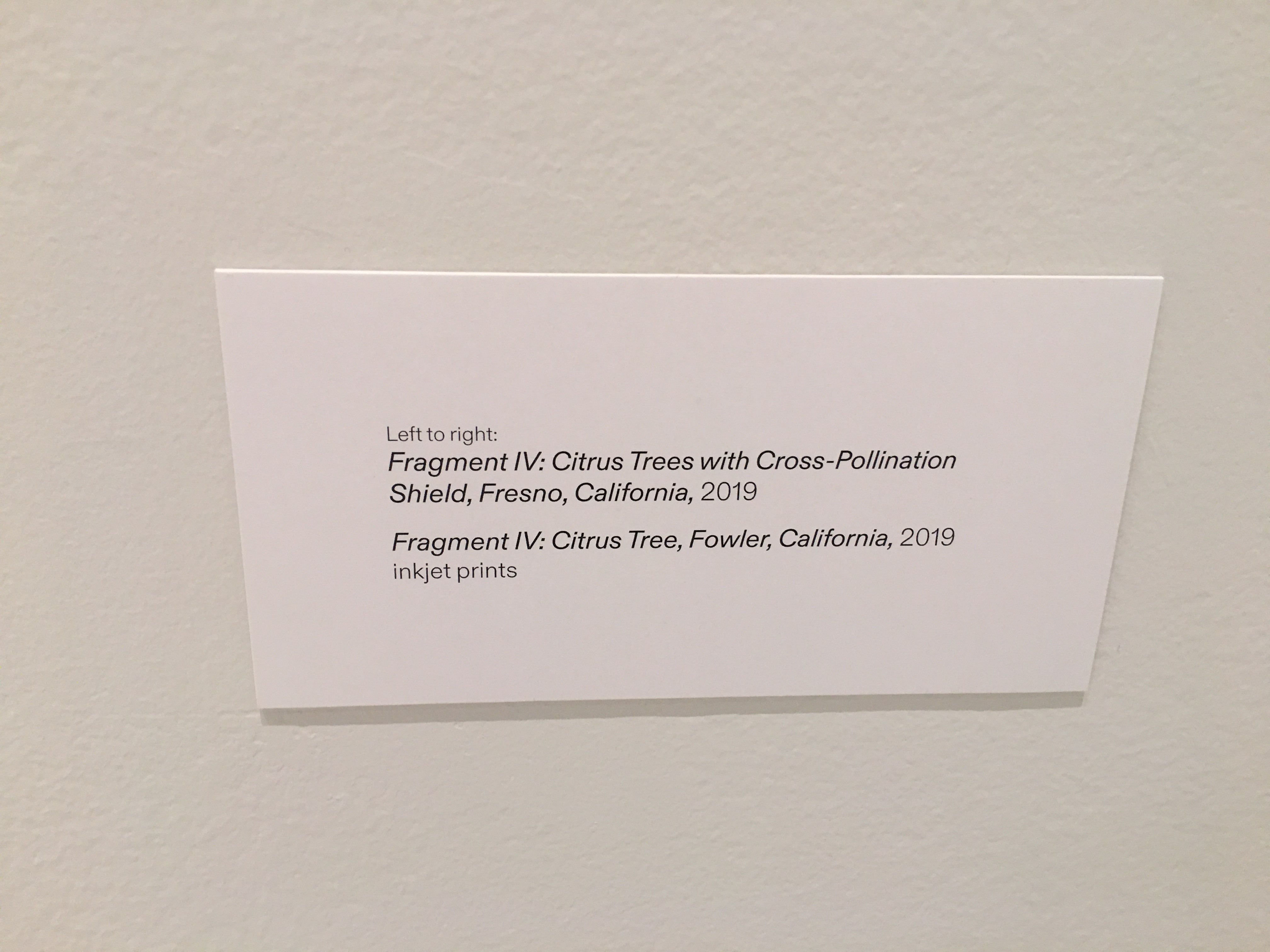 Cross pollination shield a kind of echo of war invading the natural world like a military net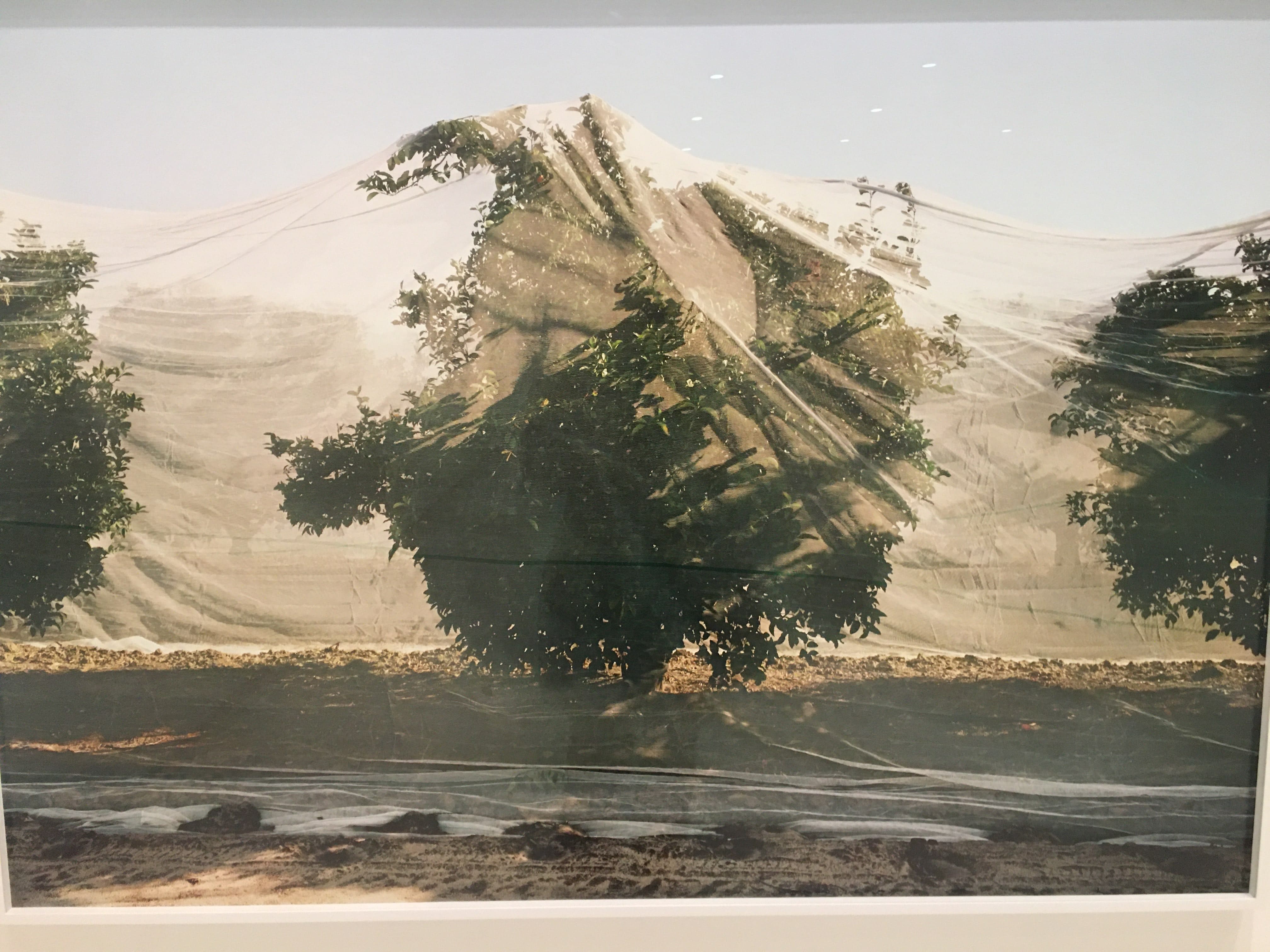 Set of free state of jones, firing lesson , Louisiana ...- seems to remind her of Vietnam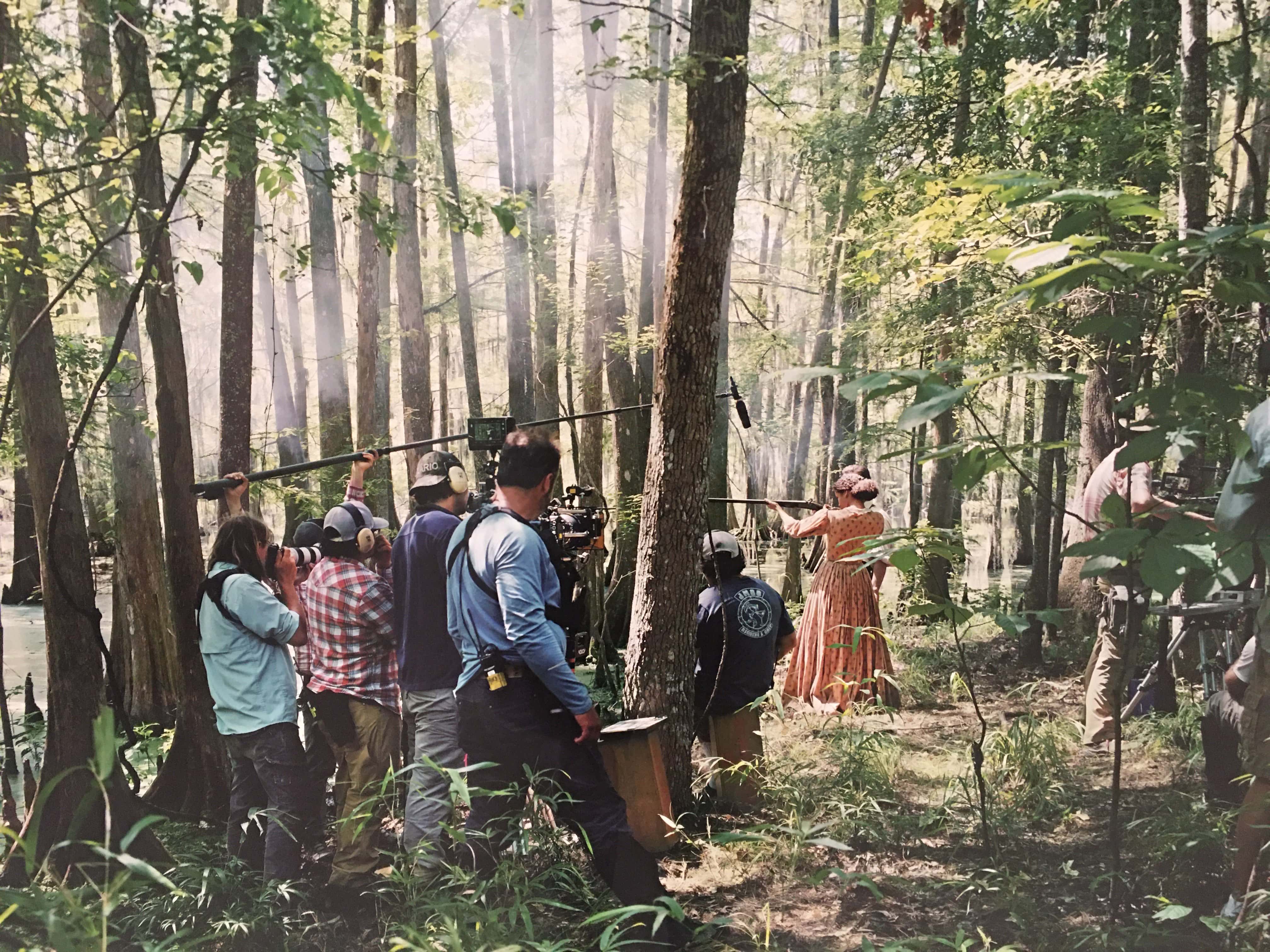 Security guard informed the exhibit was scheduled to open March 13 the day the museum closed for Covid Her exhibit is preserved artificiallyblong here by the pandemic Like the statues being preserved by homeland security Cheeky pithybpoint to start an article The ambiguous face of us border patrol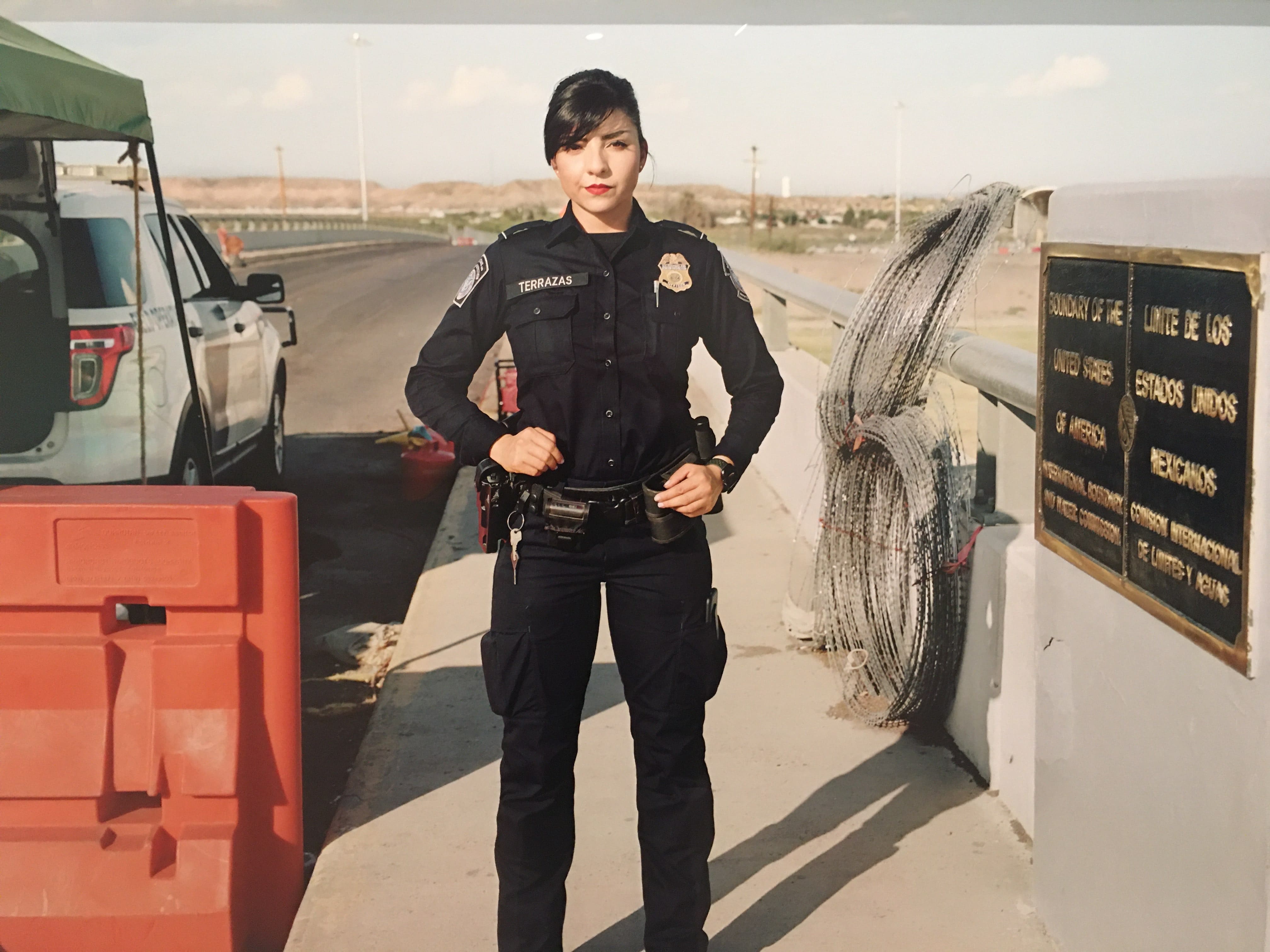 This one on the mexican side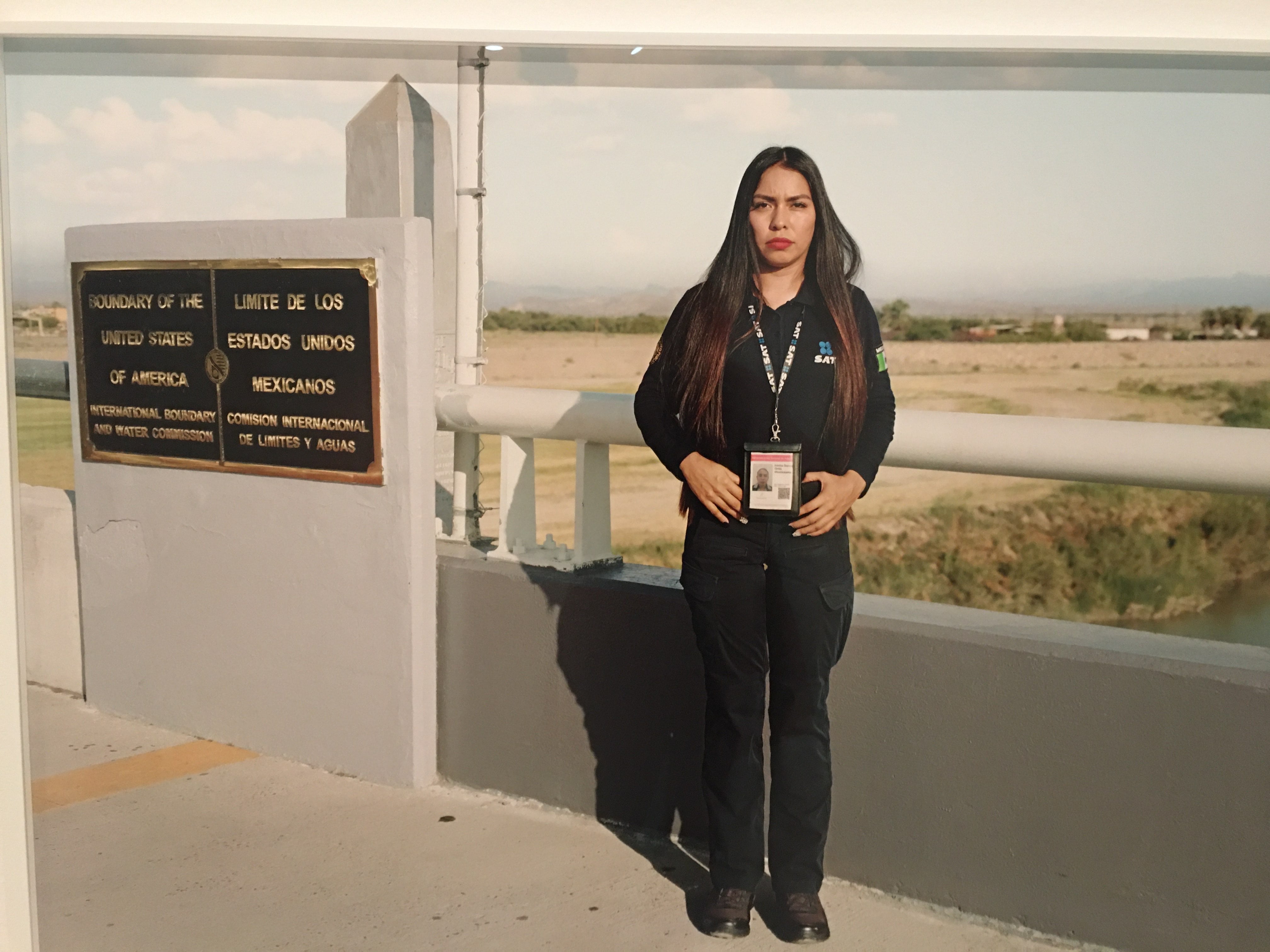 Twins Like the brothers in the civil war General pgt Beauregard ... New Orleans... industrial looped advertising banner an echo again of the pollination protection net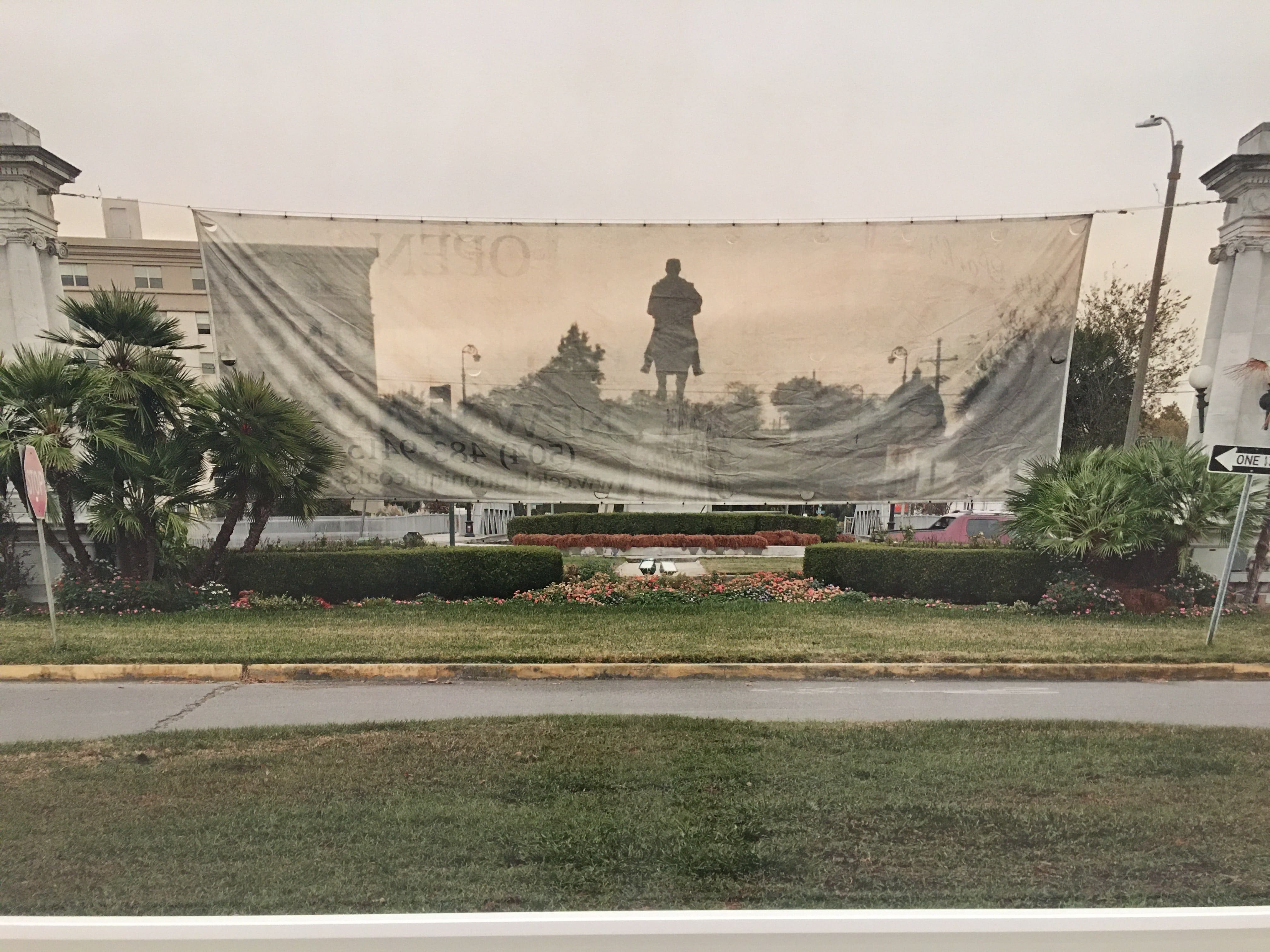 Texas/Mexico a parallel of iraq and Louisiana of vietnam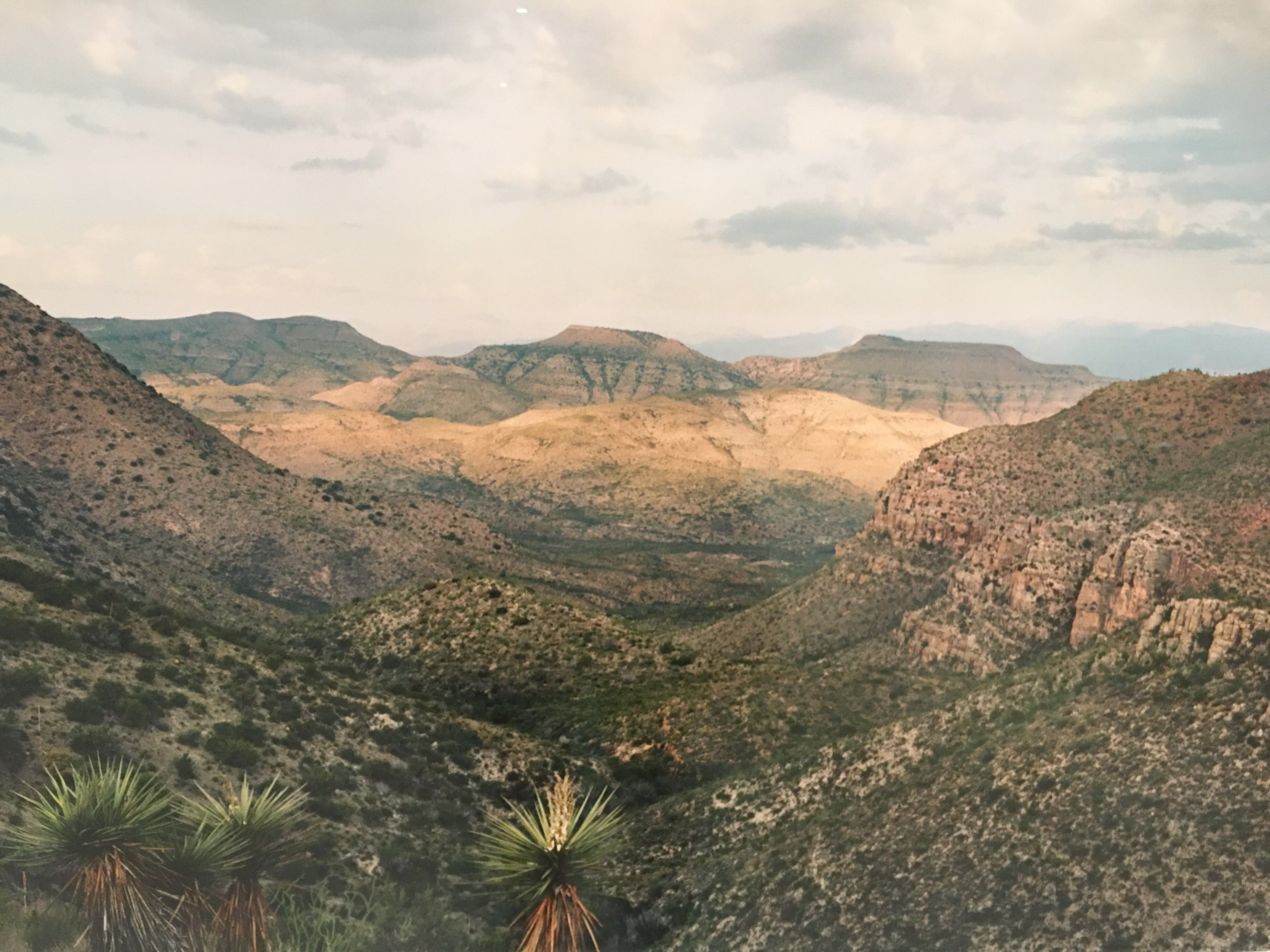 The rio grande river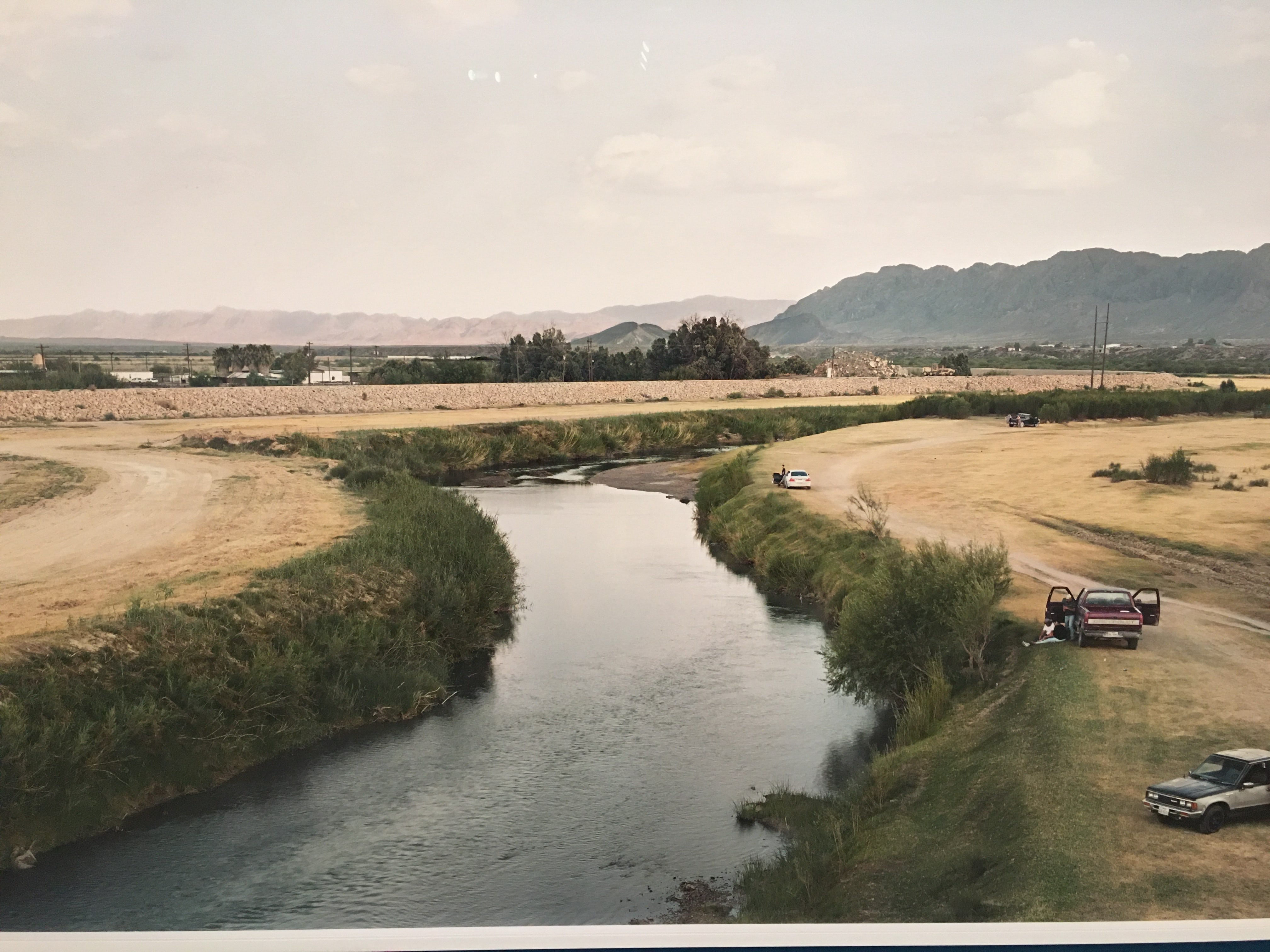 The natural division, in lieu of a wall As a metaphor for nature versus man And the way actual divisions between things are snakey rather than straight Important detail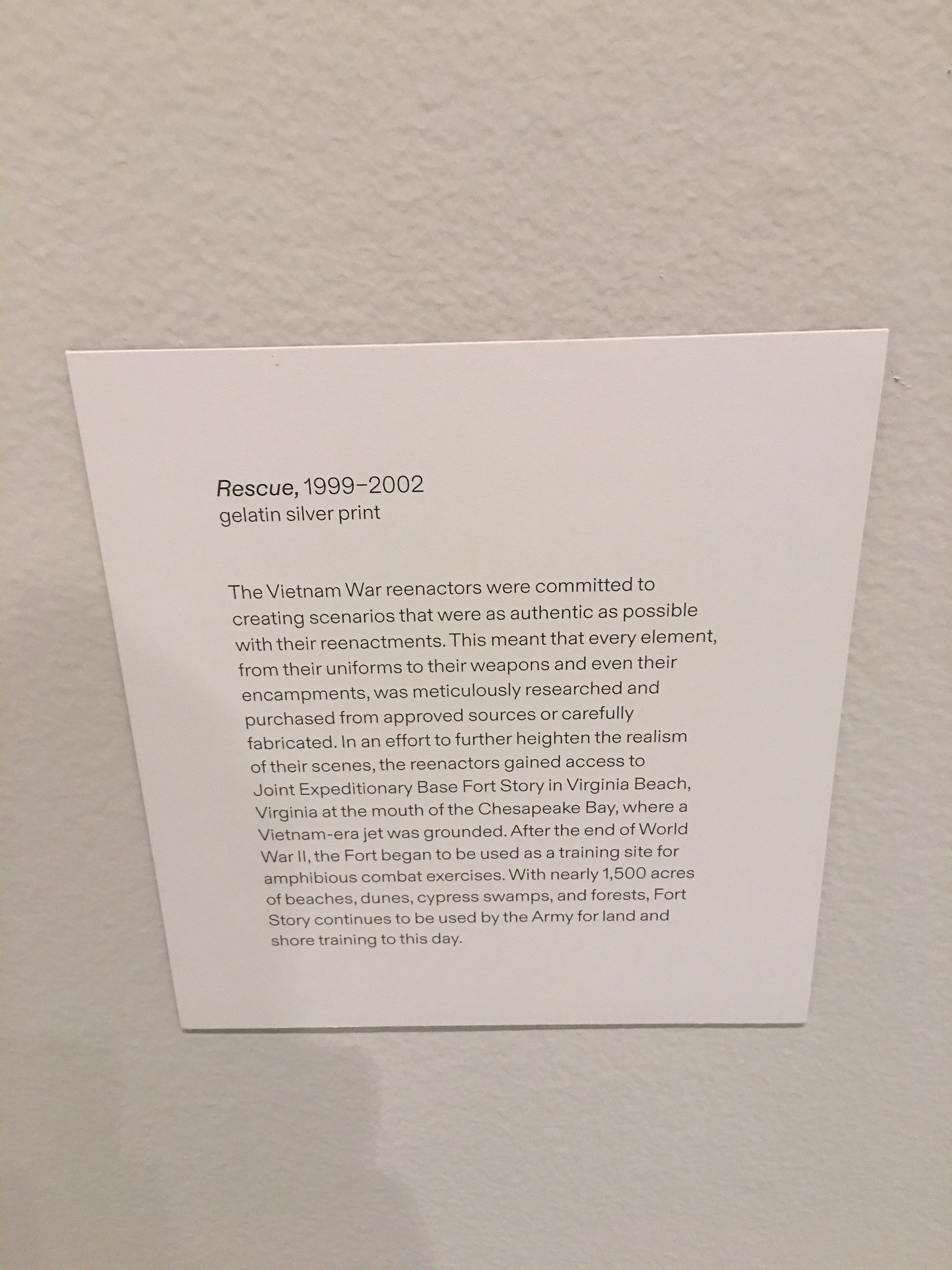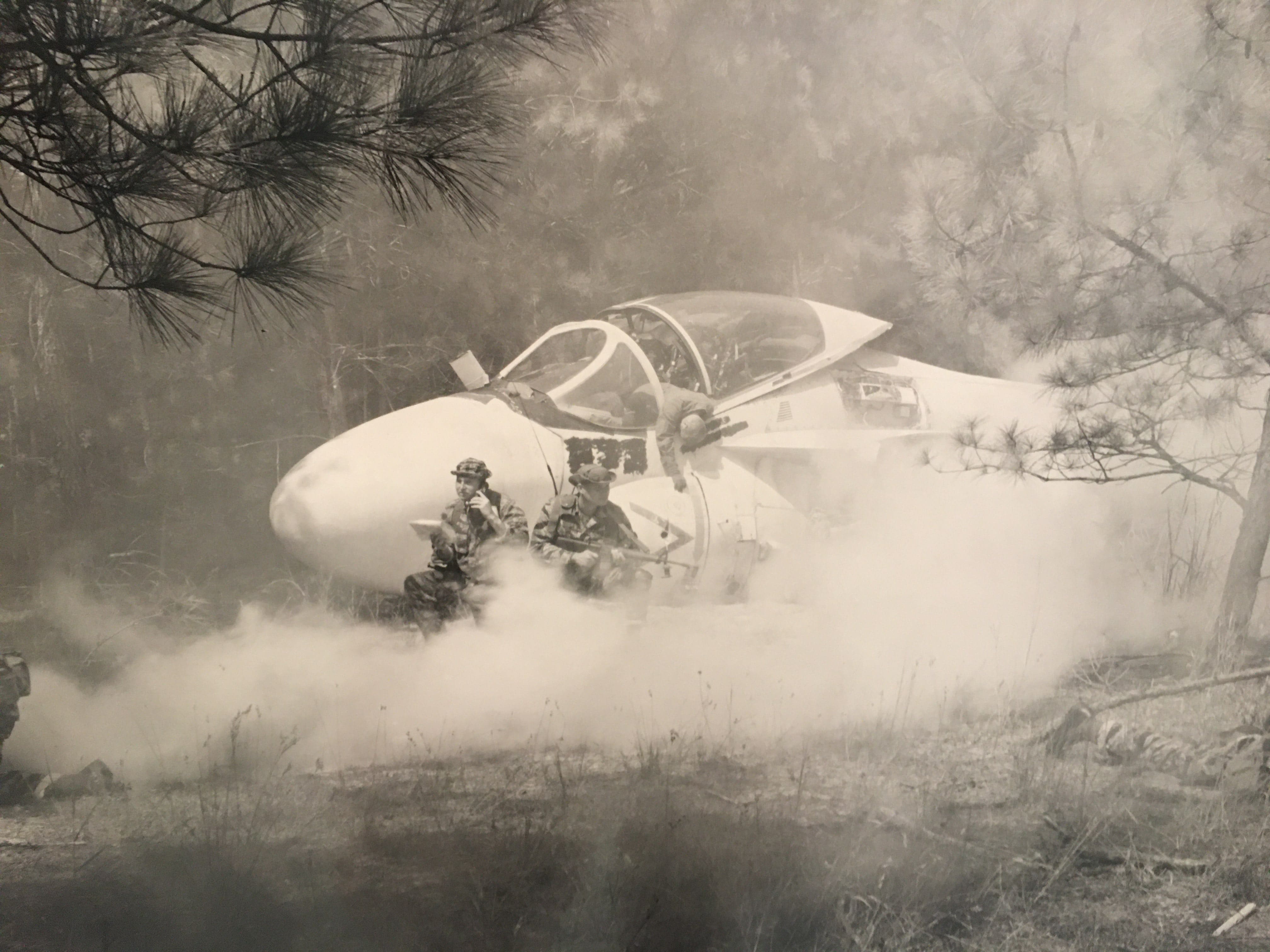 Nam isn't all jungle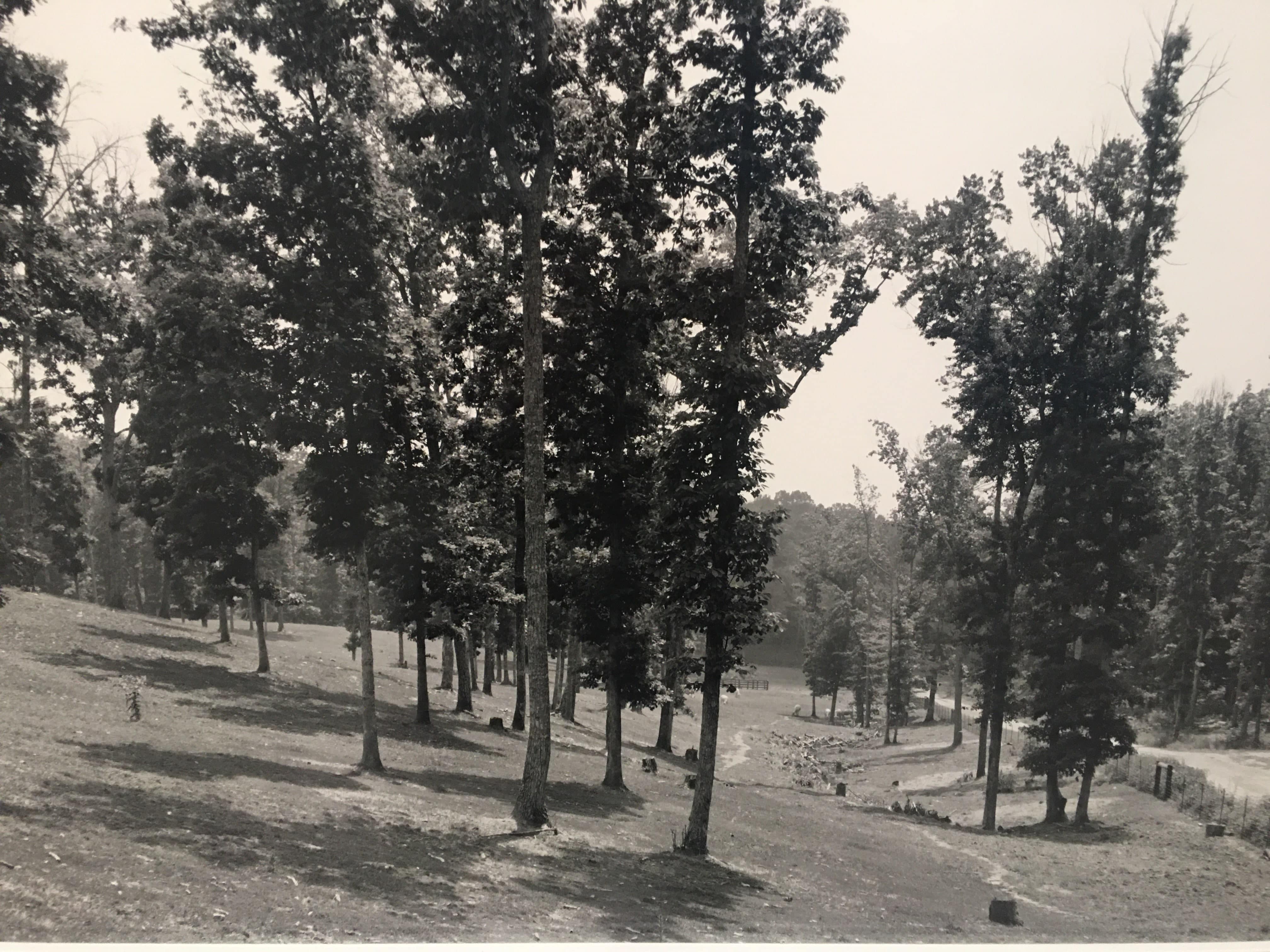 Echoes of the American prairie Invasion by sea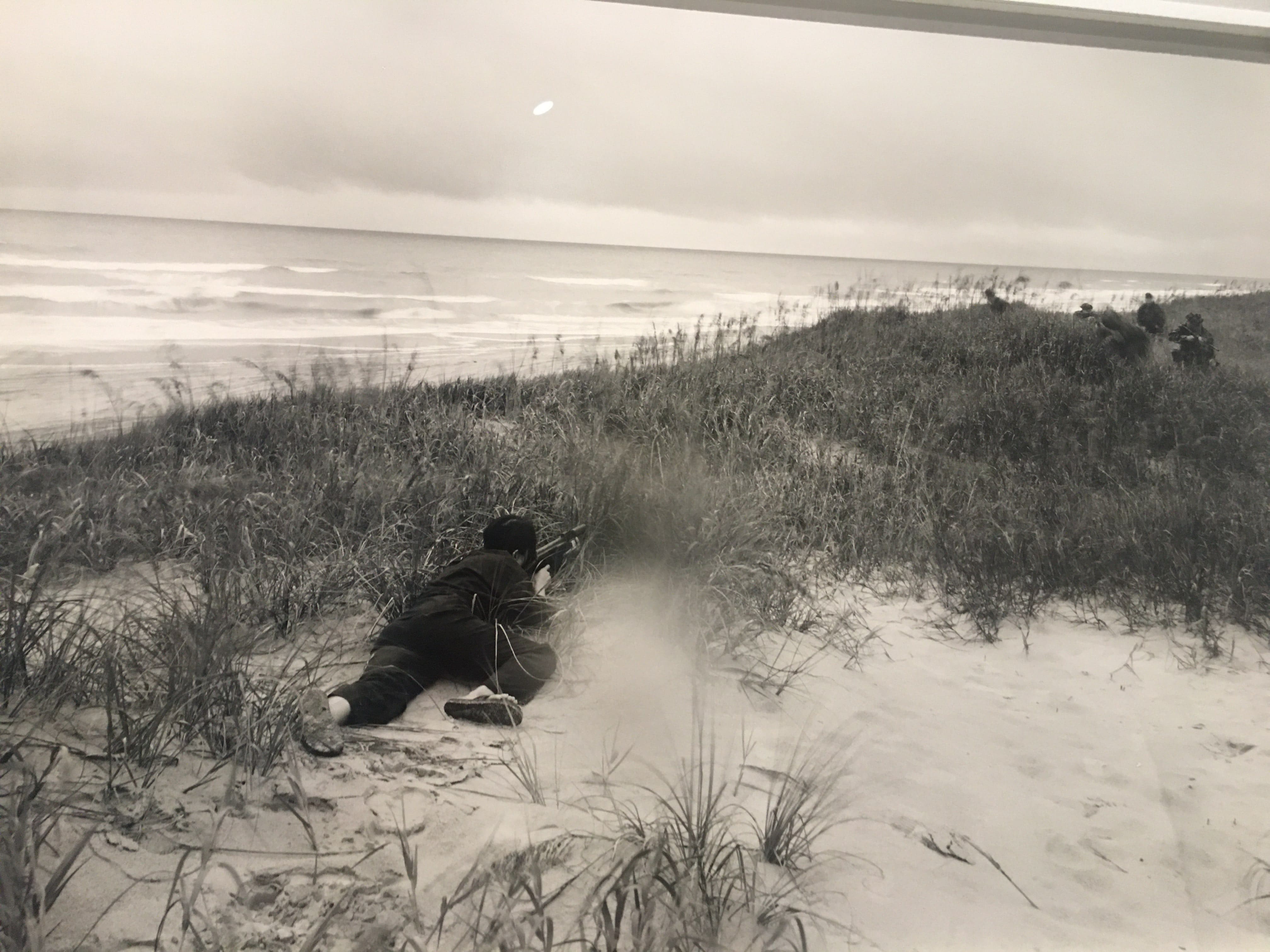 And... a modern us sailor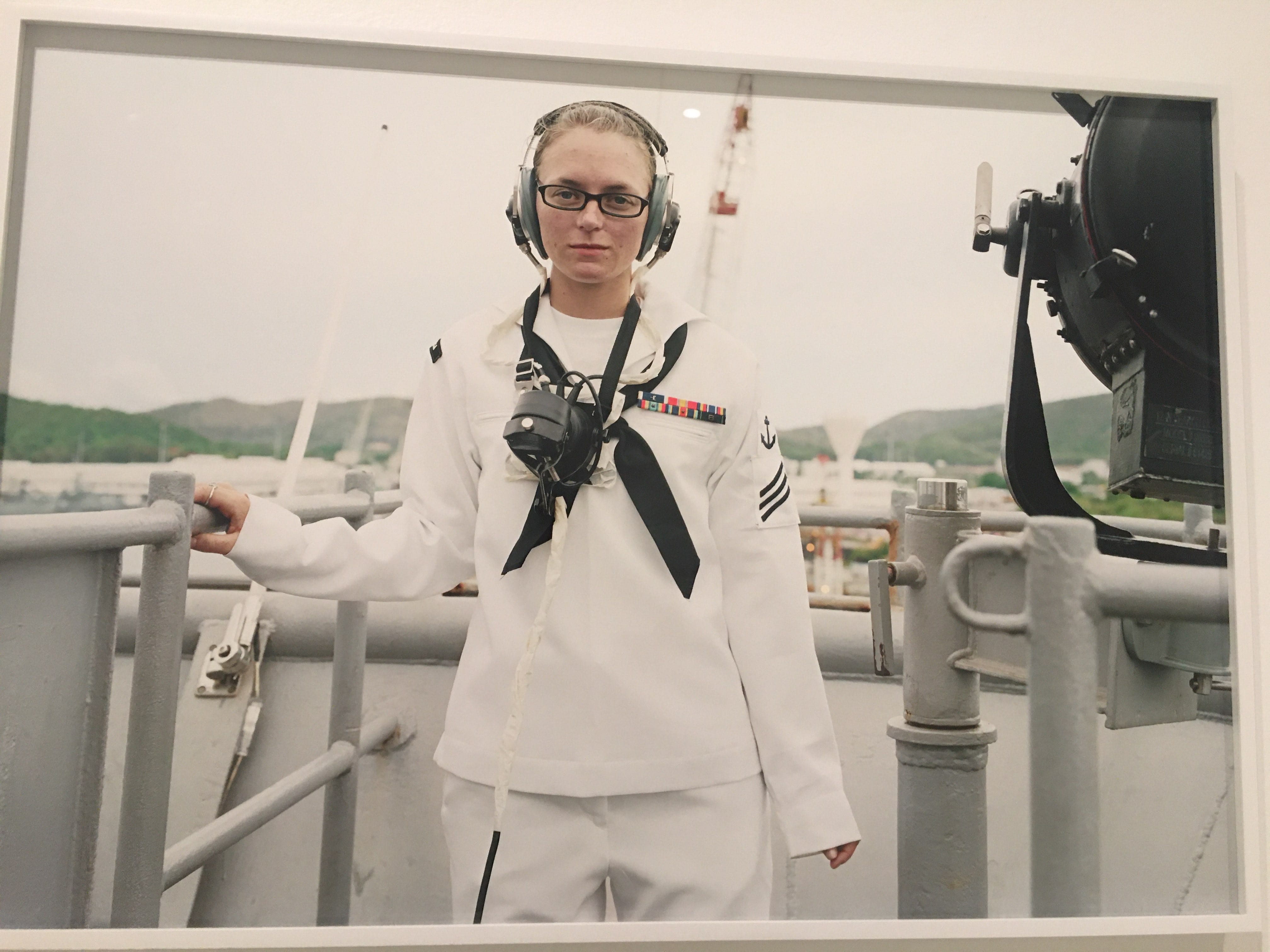 Androgeny itself a metaphor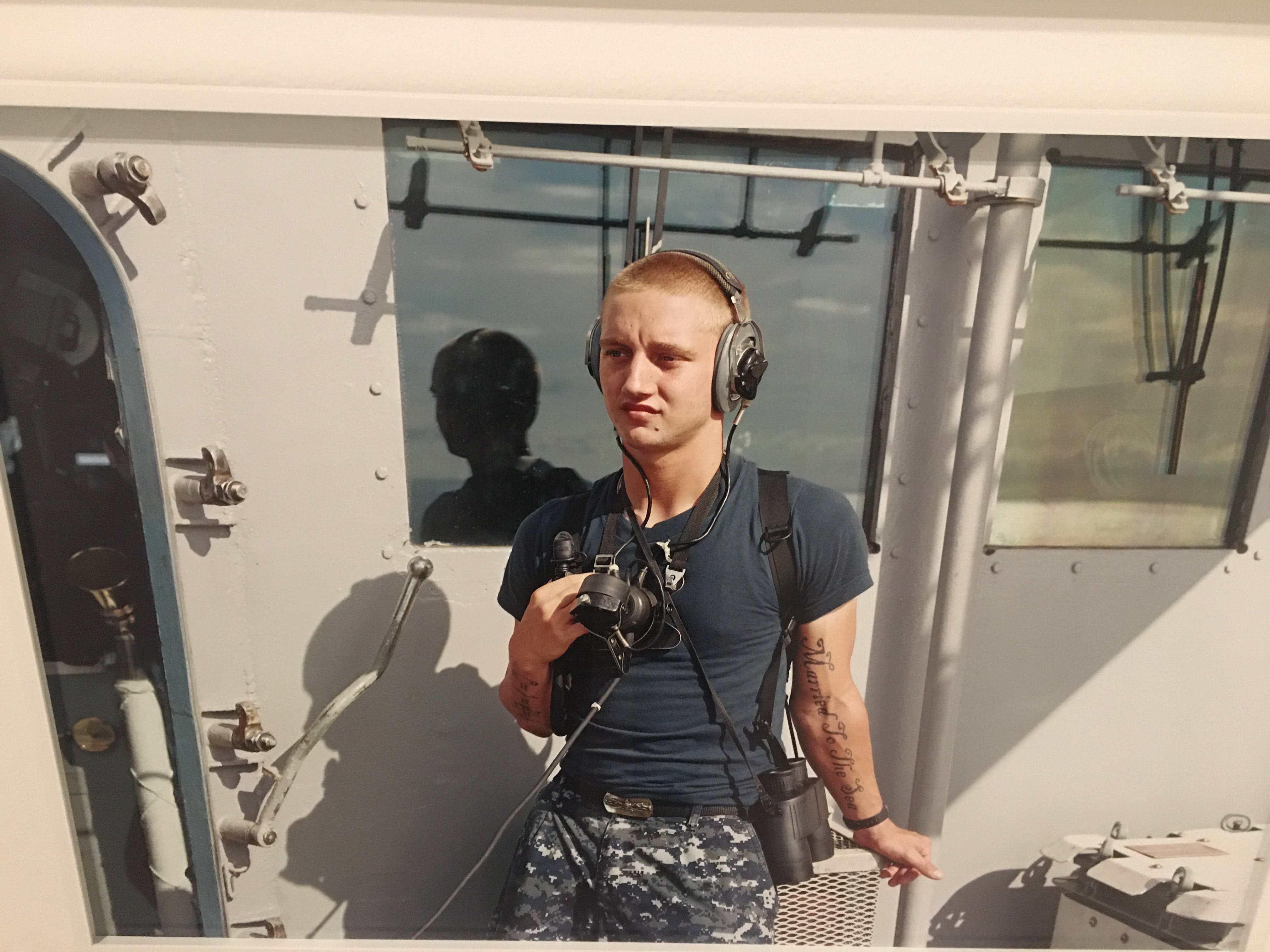 For the blurring of lines between enemy and friend And classical sculpture that which showcases the beauty of the sexes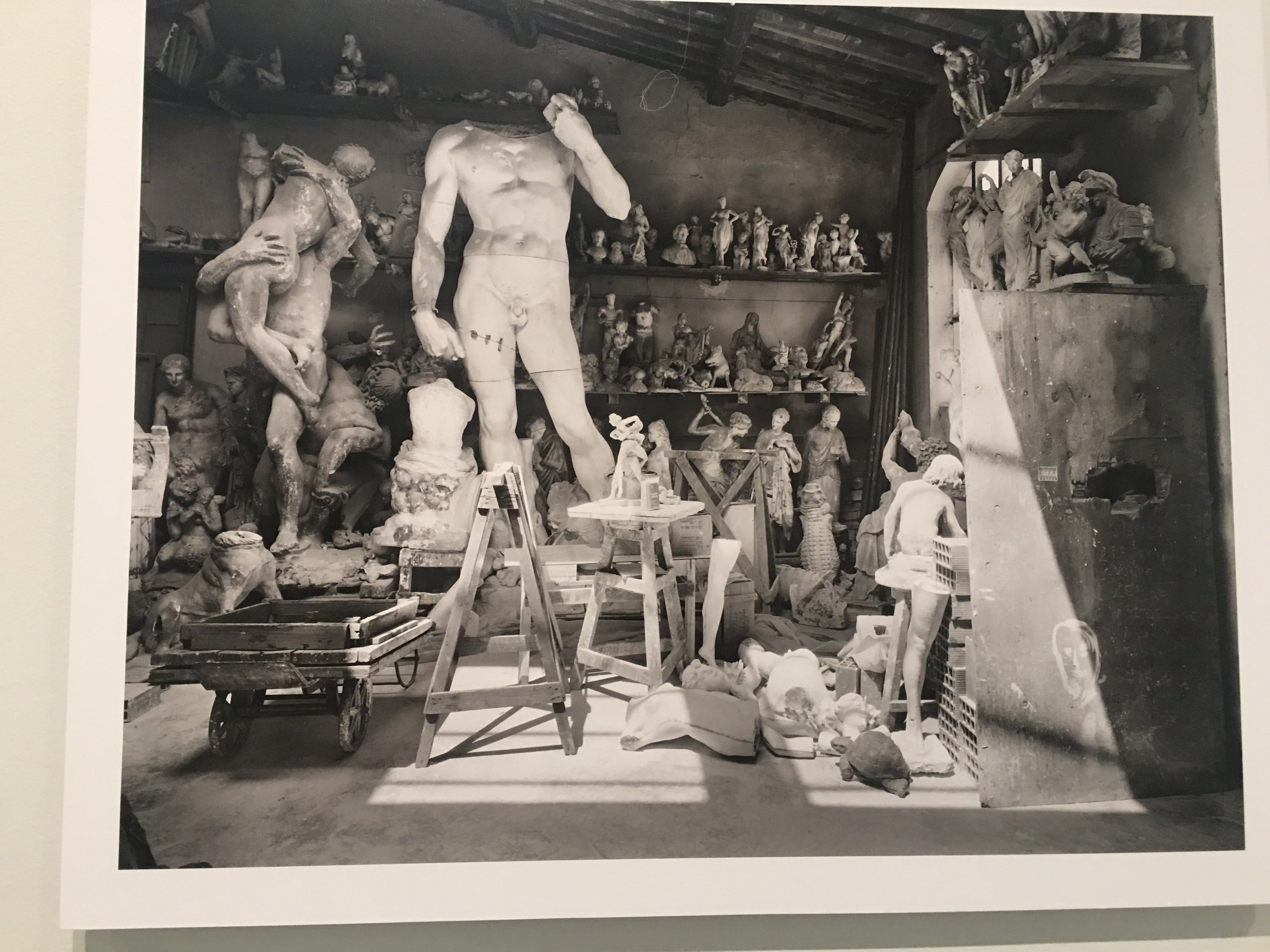 Art preservation versus the industrial mechanism necessary for their preservation...here a parts depot in France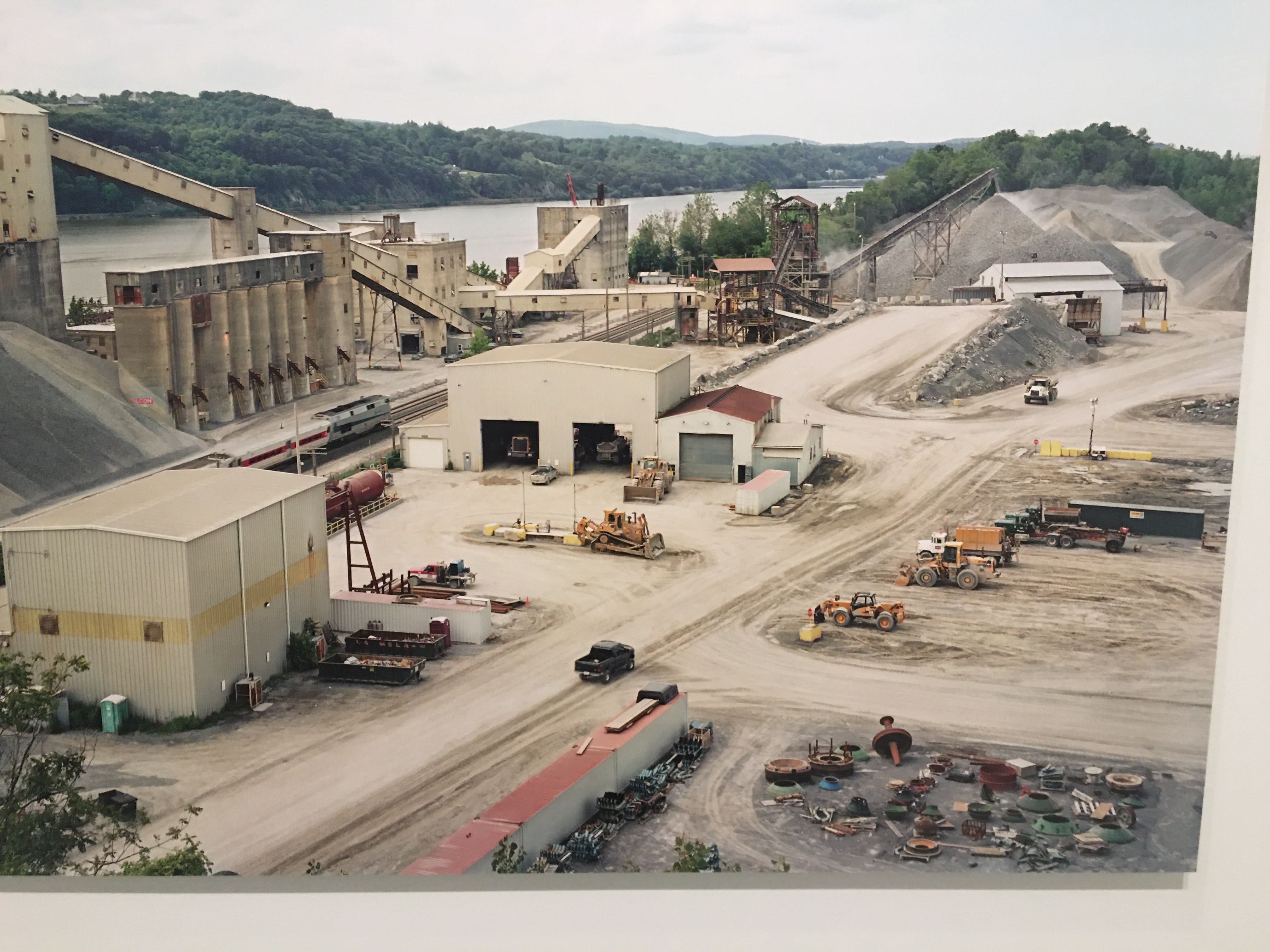 Or this mill silo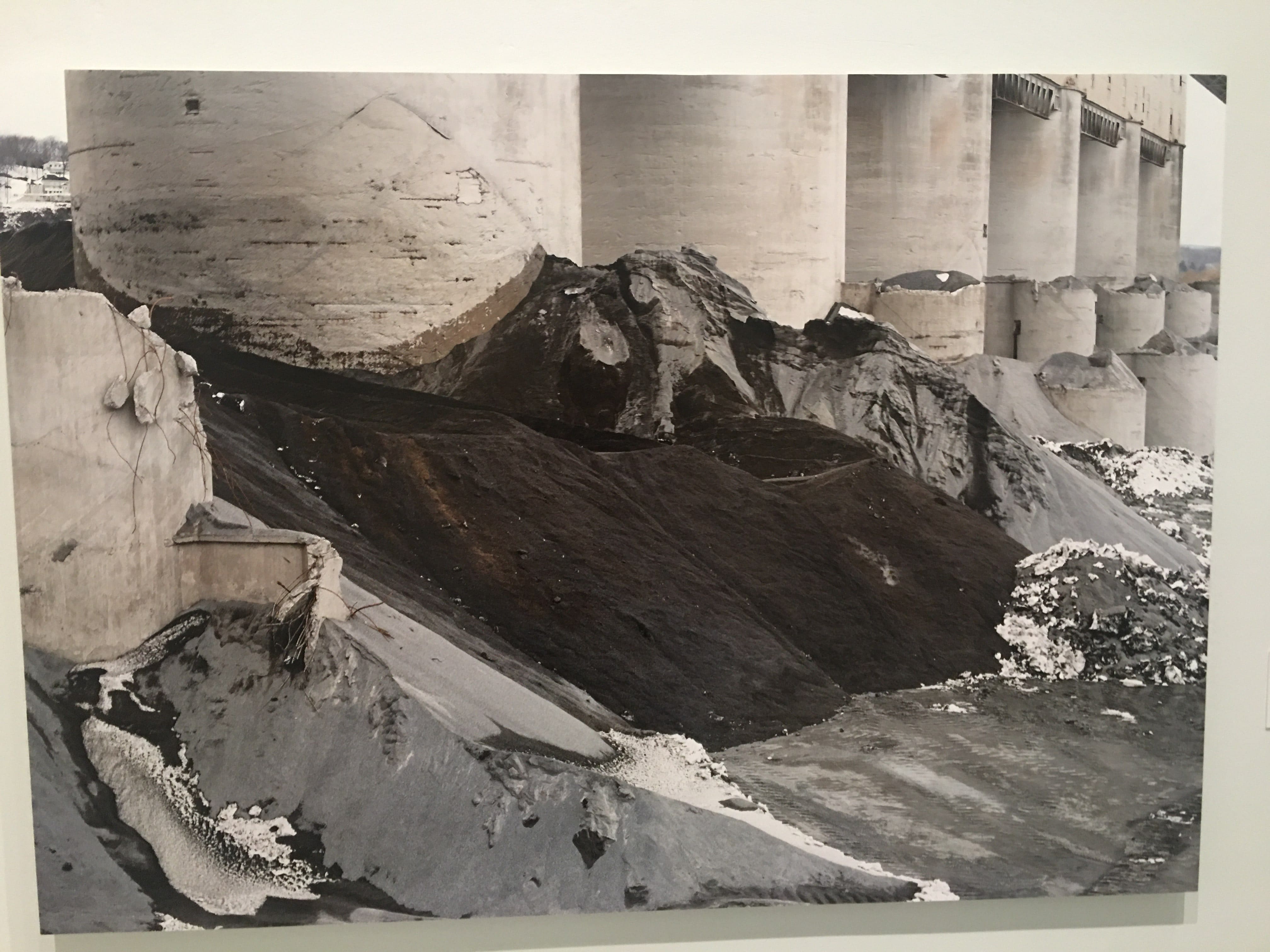 Which recalls the desert Statues a thing of earth, and earth a thing contested Stones the first prehistoric implement of war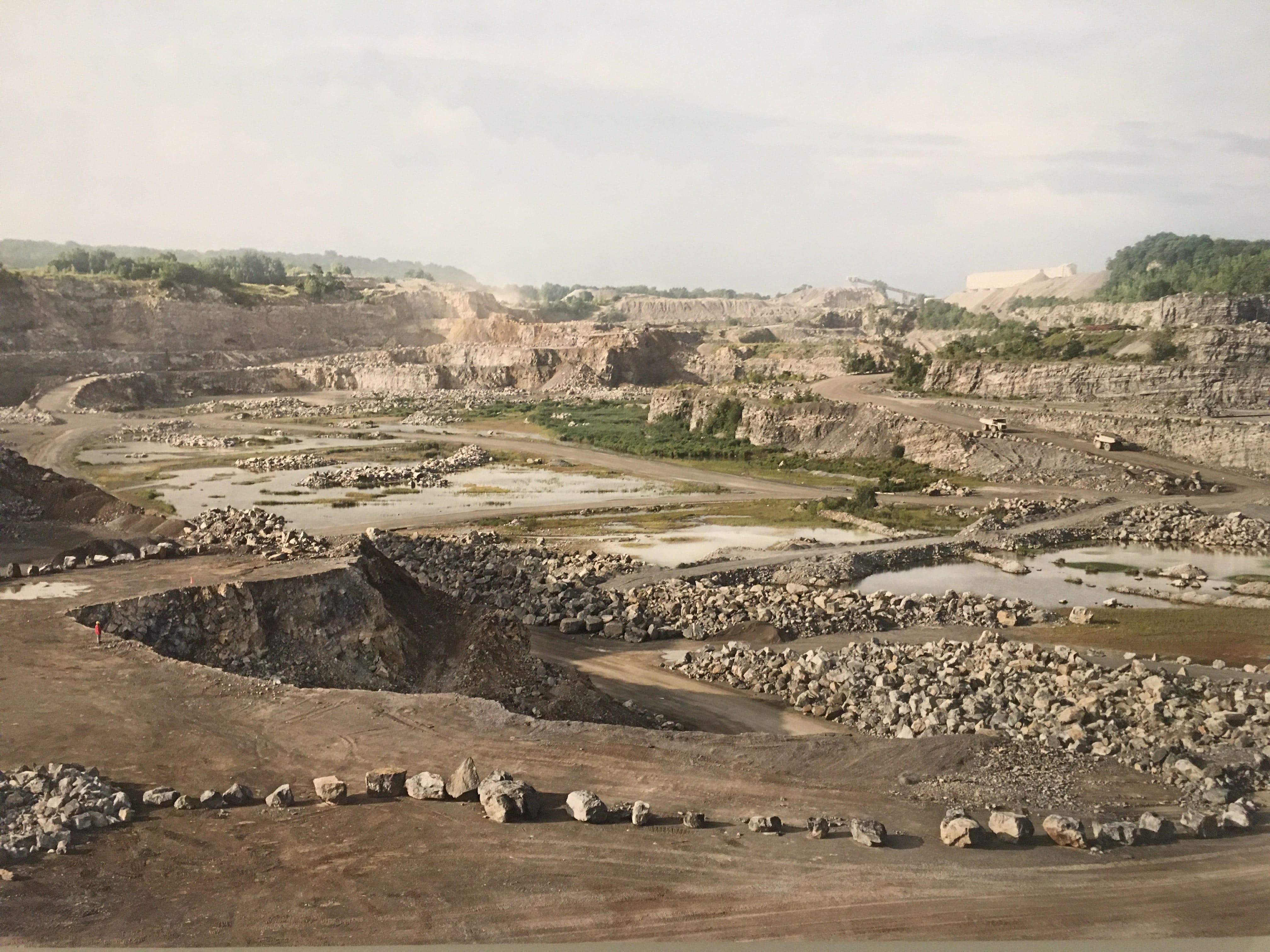 Stone as flesh. The legend of pygmaleon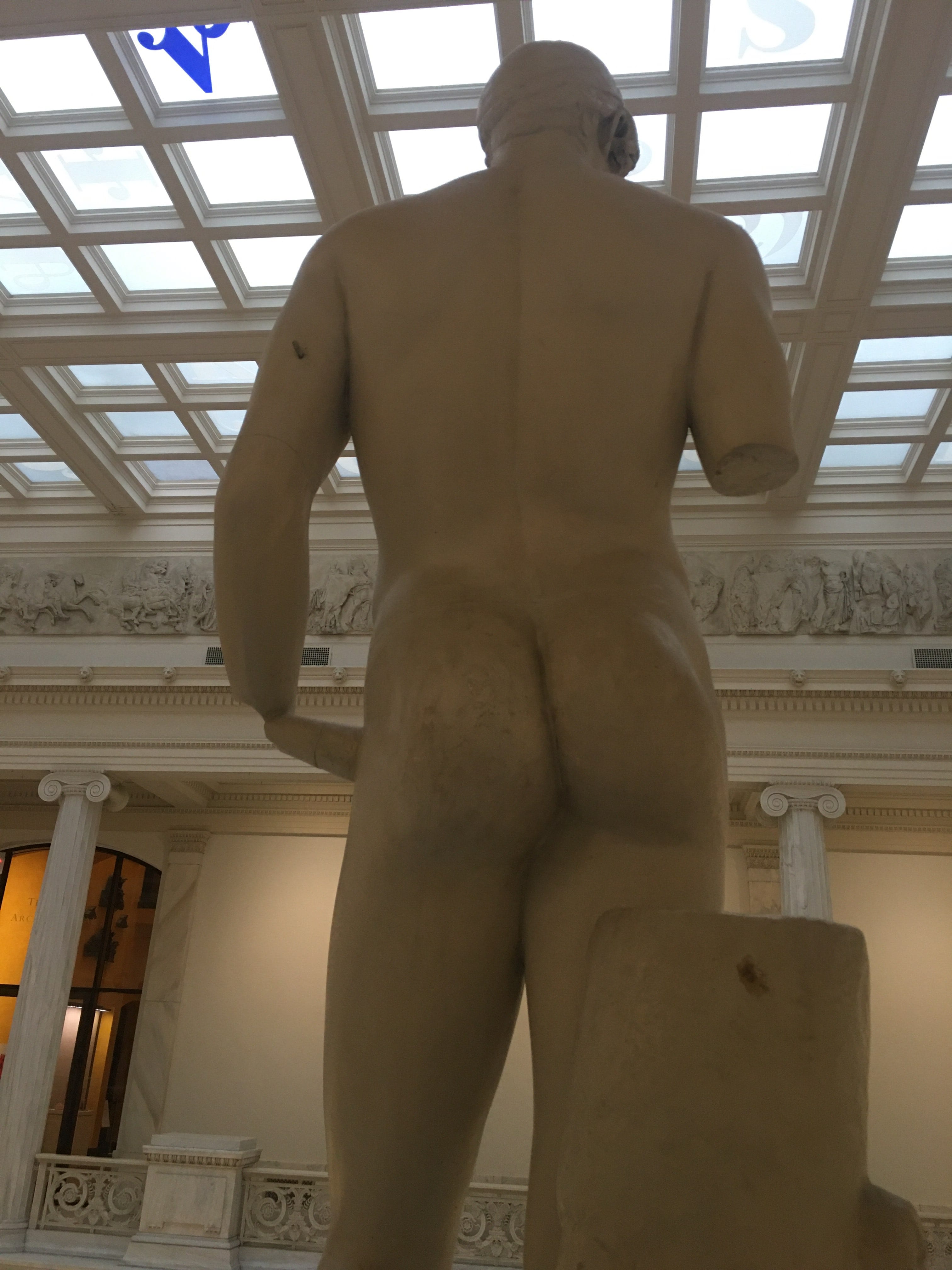 Modern sculpture some sad replica of that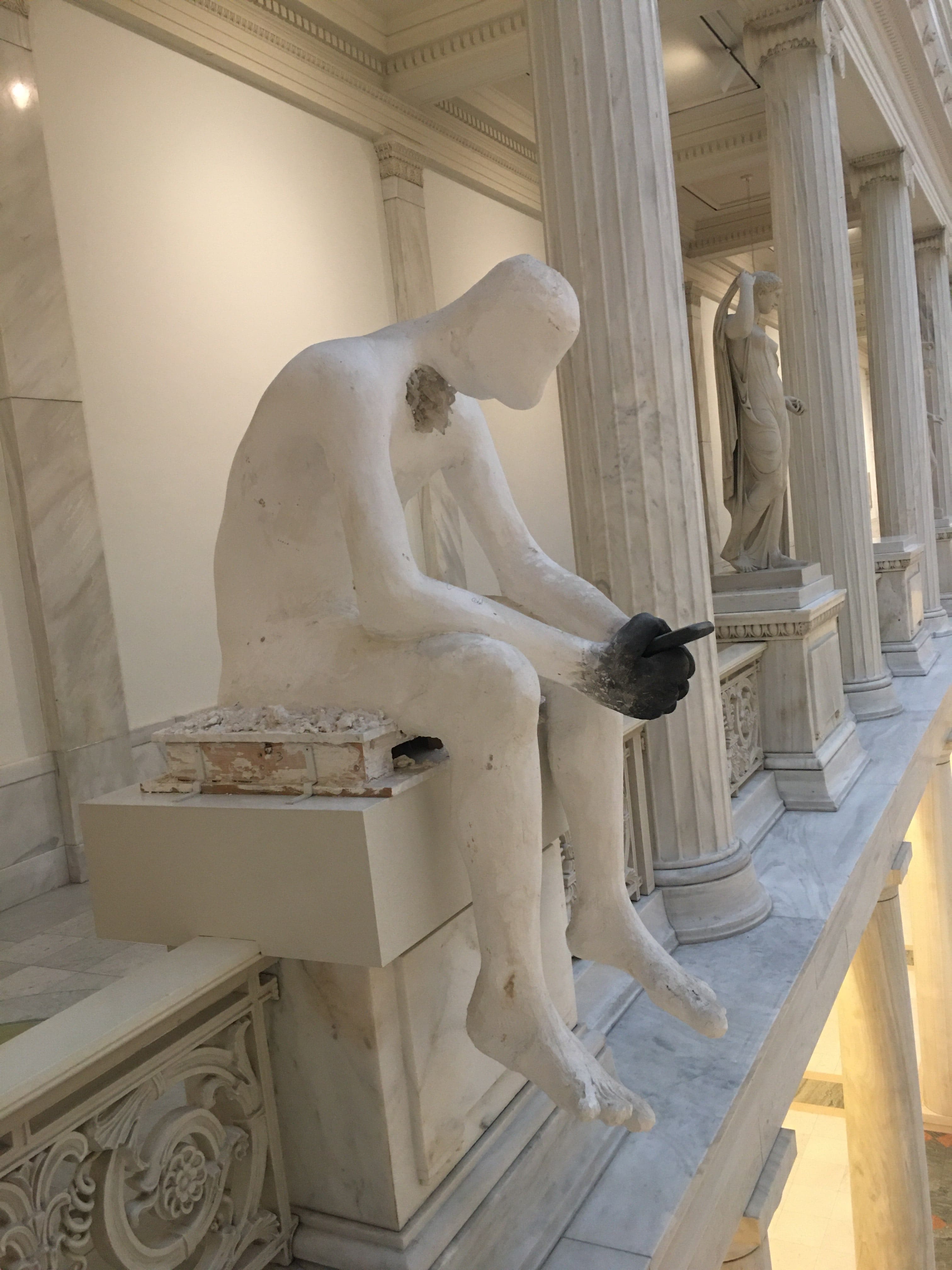 The transmutation of earth into gold So alchemy Of war into civilization Etc. Think I might have enough to go on Hope some people enjoy this running account Museums above all castles of stone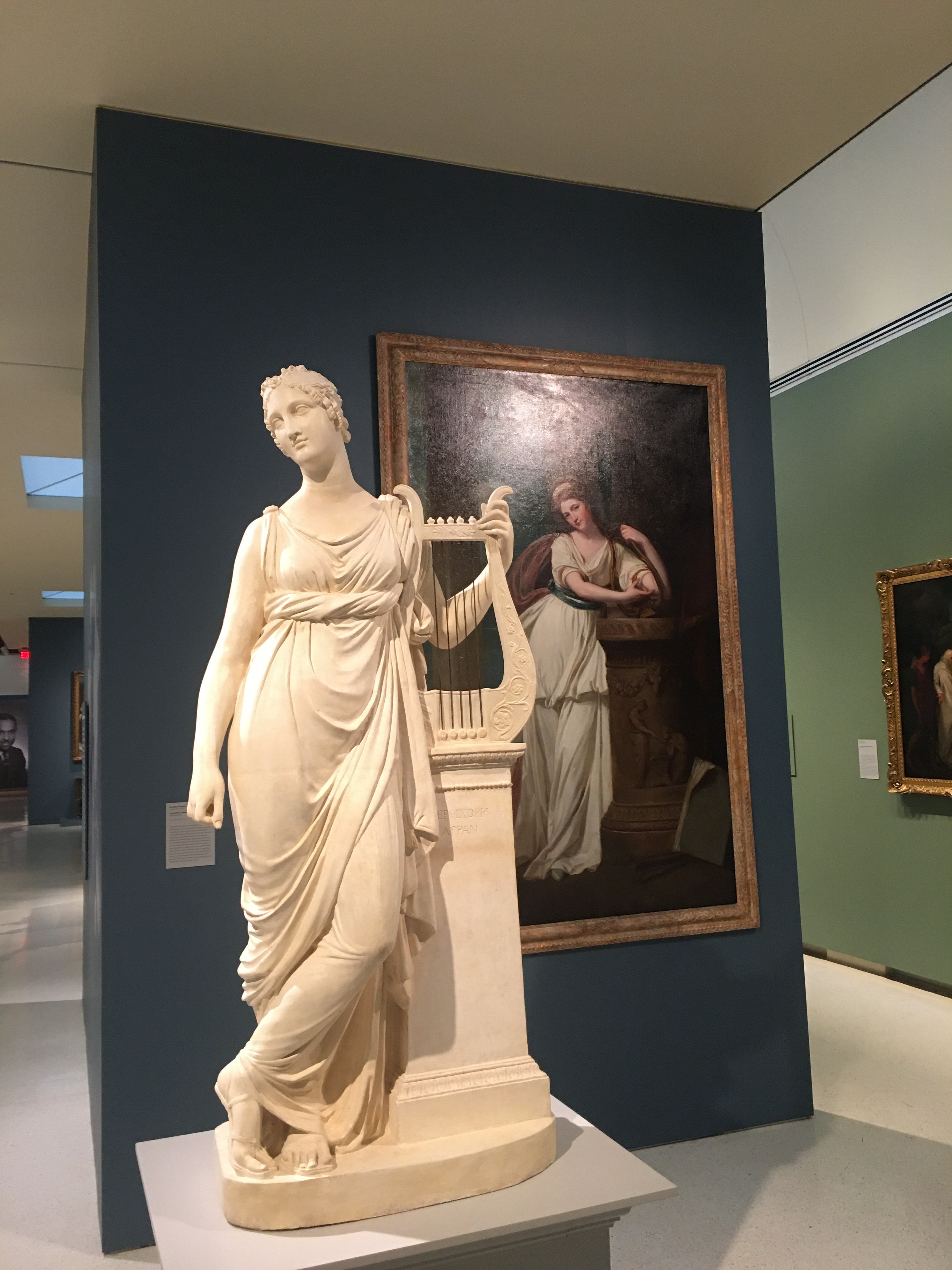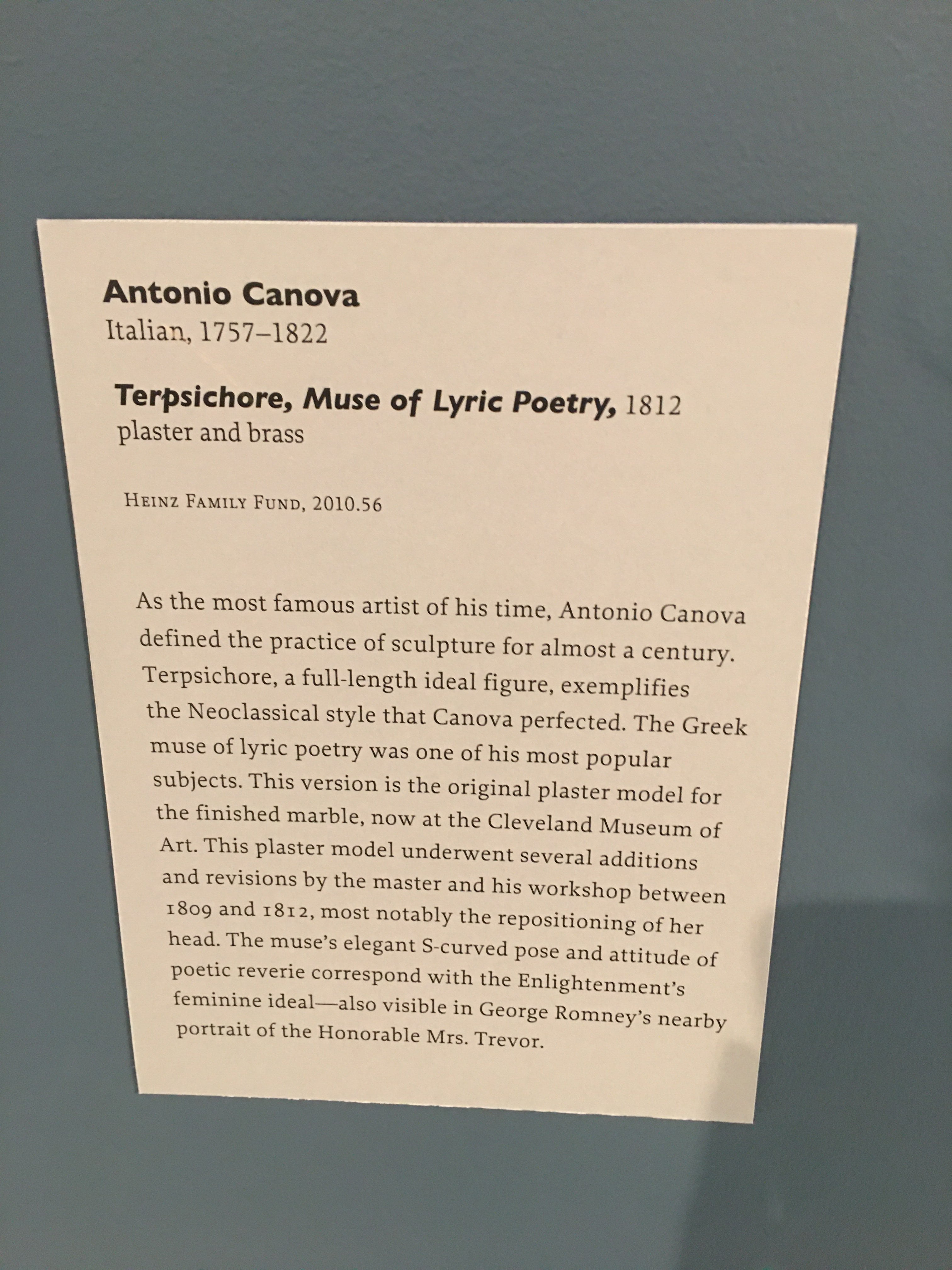 Terpsichore I wonder where the other muses are hangin Will have to meet them another day... The ability to lounge versus the need to stand bolt upright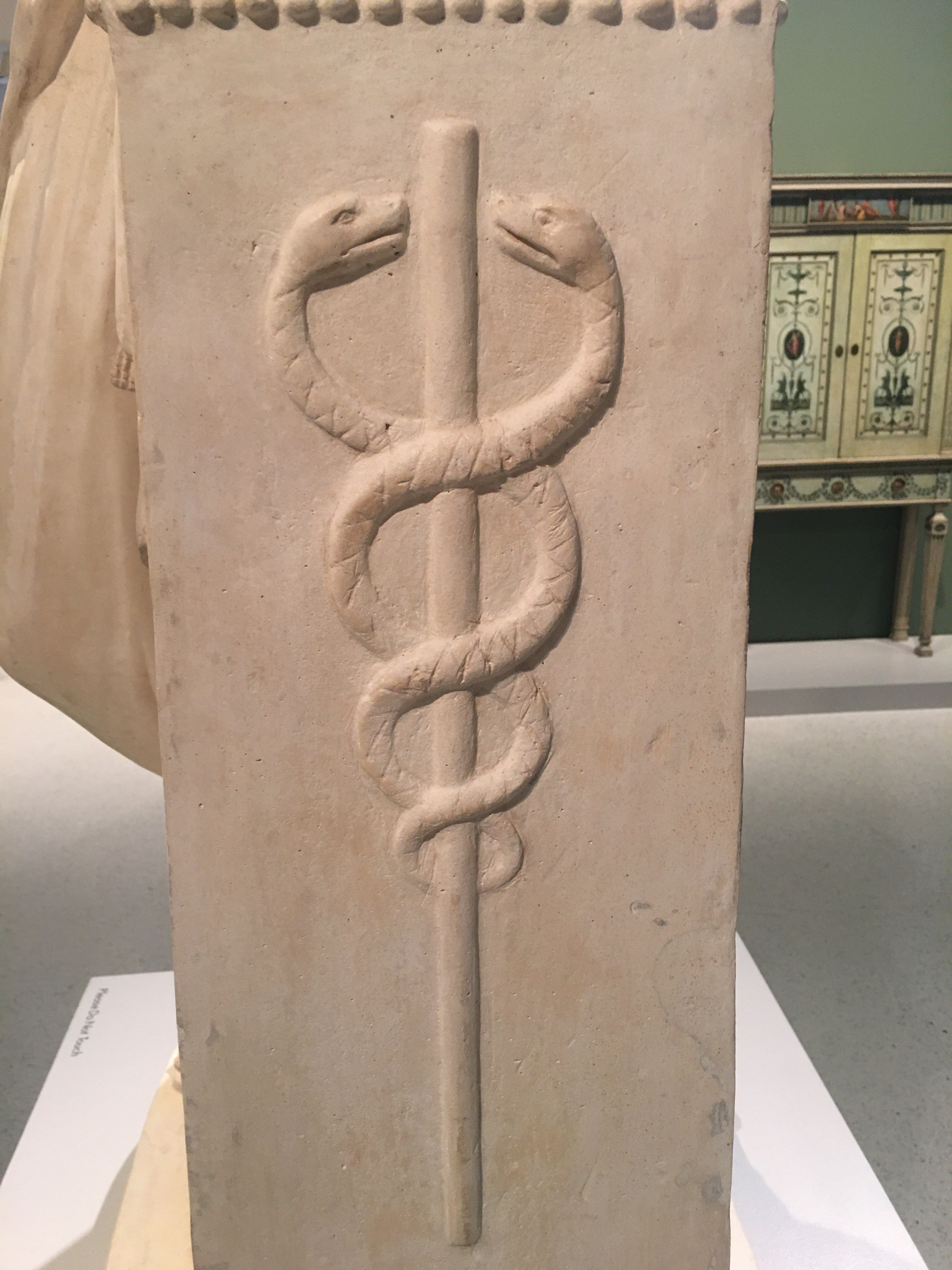 Now here's a symbol for duality and pandemic all at once Also as I'm leaving I note : The art itself...and the gift shop Fin. And beyond the museum glass of the carefully preserved terrarium, the plague of modern art welcoming the exiting visitor back into the horror of the real world:thinking:.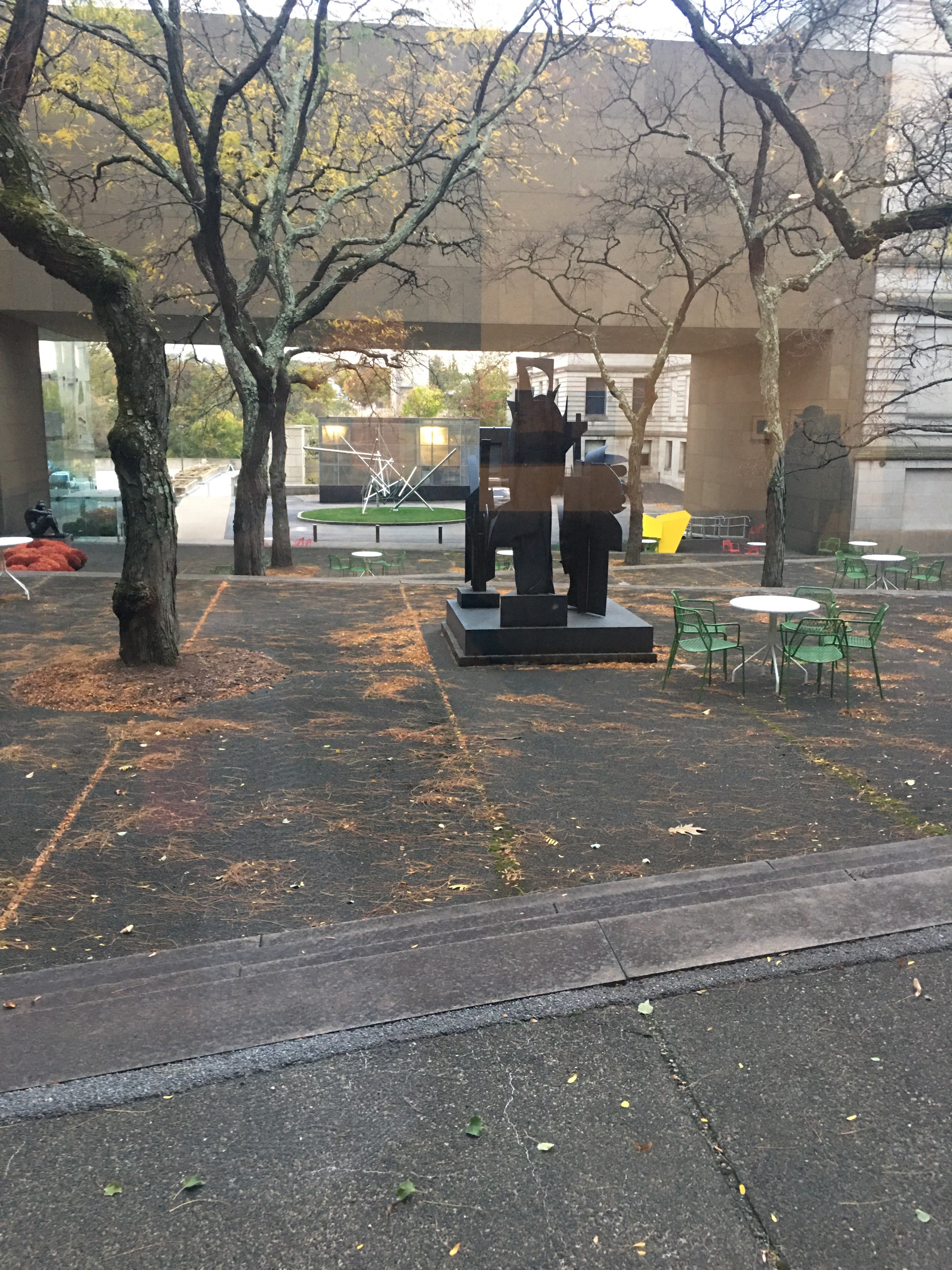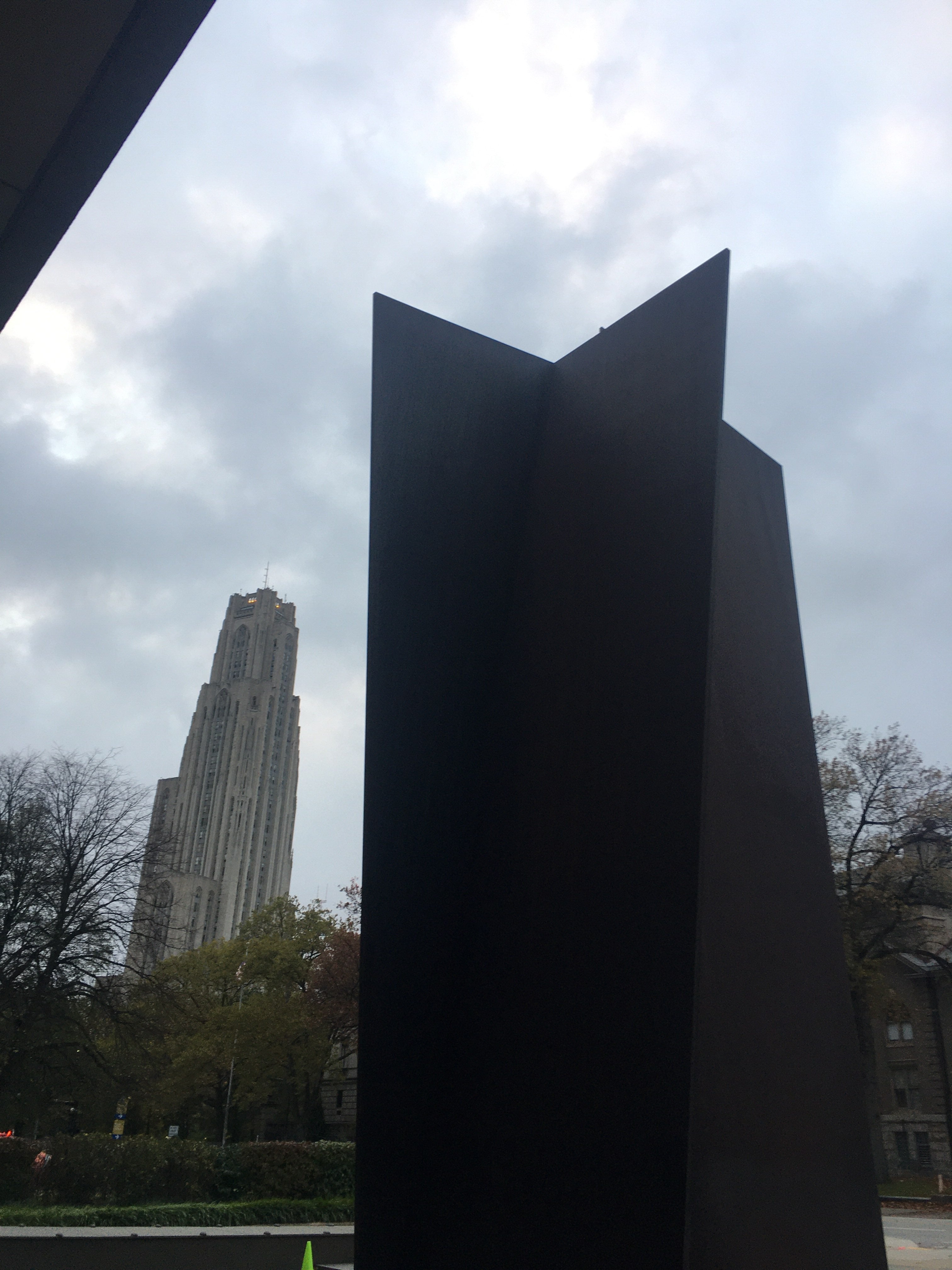 Bragging about the perspectival trickery that allows the ugly to dominate the real A dick waving, gloomy sight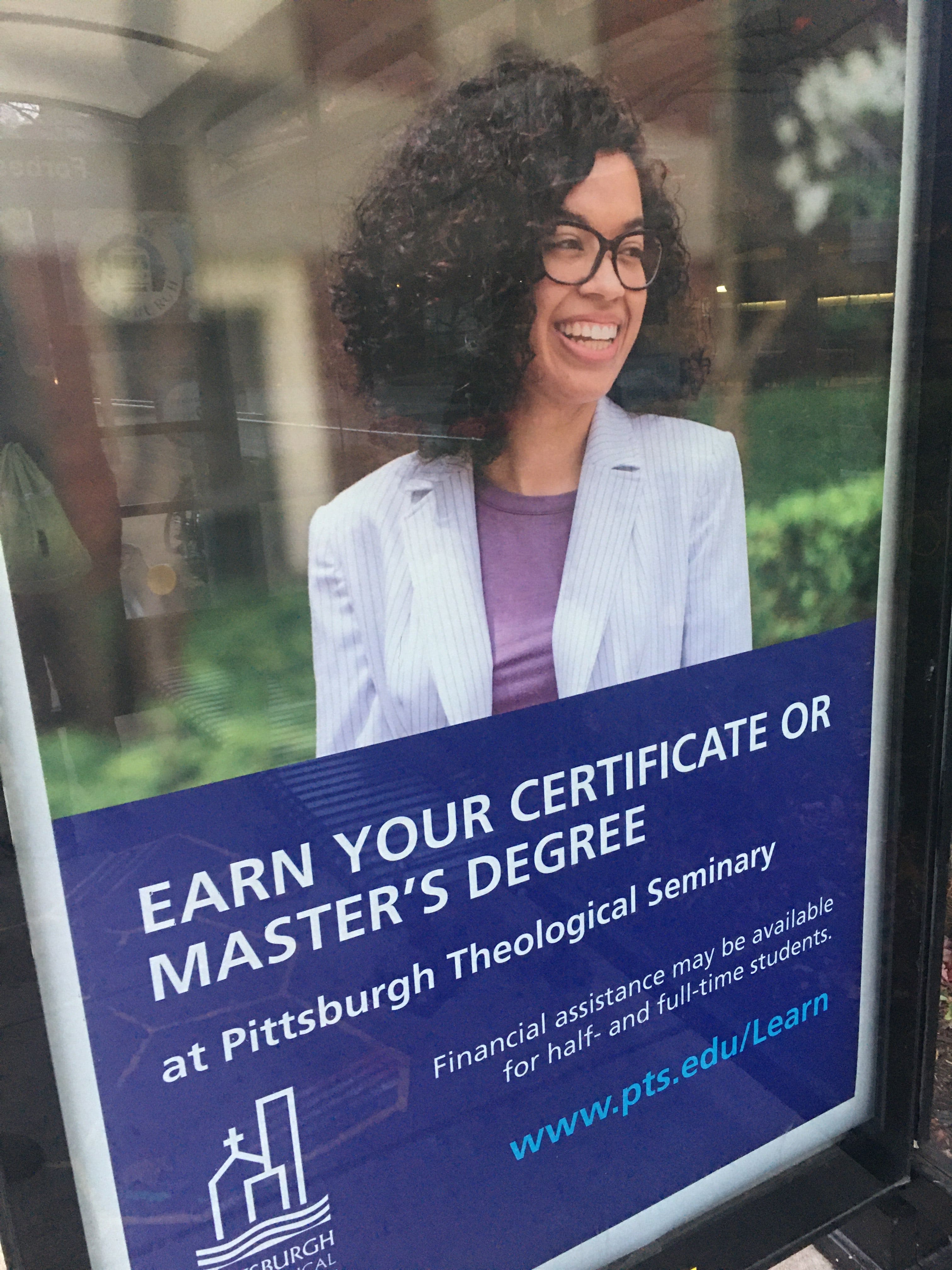 Doctoral degrees being bought and sold from the bus terminal, where grim proles await heir ferry journey Happy All Saints